Episode Guide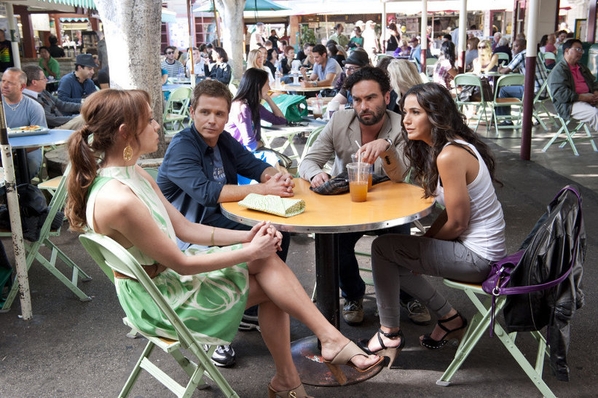 Series 8 - Episode 1
Eric and Sloan have split up, and Eric gets an angry call from his former fiancée insisting he remove his stuff from her home. He and Scott, now in charge of the firm, meet with actor Johnny Galecki who is overly interested in Sloan's relationship status.
As Vince says goodbye to the friends he made in rehab, Drama clears the house of all drugs, even the over-the-counter ones. A large crowd of fans and reporters gather outside of Promises to watch Vince's release. When Ari and Scott arrive at the center to bring Vince home, Eric realizes his best friend has been in touch with everyone but him.
With months to go before the start of his next project, Vince reveals he's conceived an idea he wants to direct: A TV movie about miners who are rescued by a Labrador. Everyone winces at the idea but only Eric wants to tell him the truth. Drama, Turtle and Scott advocate waiting at week. and then break the news to Eric that Sloan sent his wedding ring back a few days ago, in a standard envelope. "Wasn't even padded," says Drama.
The guys hastily organize a party at the mansion, minus all alcohol, to keep Vince from celebrating at a club. Upon hearing Vince's miner pitch, Billy Walsh assures him, "It's an interesting take on a familiar story." Encouraged by Drama to say something upbeat, Walsh offers to direct.
Ari returns to his house and tries to win his wife back. She insists she's not ready, and when pressed, admits that she's been seeing someone else.