Episode Guide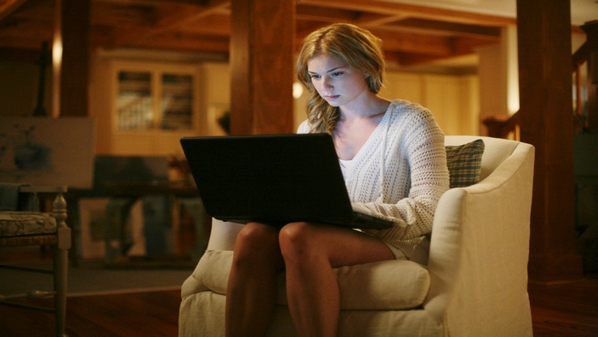 Episode 7 - Charade

The Graysons' 25th wedding anniversary is a less than celebratory occasion when their desire to lay low is interrupted with a high profile story in the paper and a volatile family dinner featuring unwanted guests; the fate of Lydia hangs heavy over everyone, and Frank, desperate to prove his steadfast loyalty to Victoria, digs deep into Emily's past and uncovers too much.

Episode 6 - Intrigue

The Grayson 4th of July parties are legendary, but this year's festivities ignite the wrong kind of fireworks when an incriminating surveillance video pops up and breaks the bond of trust between the Graysons and their head of security, Frank. Frank won't go down without a fight, which will spell trouble for Nolan and Emily. Meanwhile, the tension between Emily and Tyler will come to a head, Daniel can't seem to catch a break, and both of the Porter boys make bold moves to get their girl.

Episode 5 - Guilt

Victoria's more vulnerable side shows through when lingering feelings of guilt over her involvement in David Clarke's demise and an unforgivable rift with her daughter become too much to bear; Lydia returns with a vendetta against Emily and the Graysons that will soon come back to haunt her; Now wise to his father's transgressions and a duplicitous betrayal by his friend, Tyler, Daniel decides to make a major life change; and Charlotte and Declan find themselves in an unlikely predicament together.

Episode 4 - Duplicity

The recent scandals have the Graysons on edge, driving Conrad to pay a secret visit to Lydia and Victoria to submerse herself in her Mothers and Daughters charity event for mental health. The benefit provides the perfect opportunity for Emily to train her sights on taking down Dr. Michelle Banks, the psychiatrist responsible for institutionalizing her as a little girl, separating her from her dad for good. Meanwhile Jack and Declan face a difficult decision about the future of the bar, and Daniel's college buddy, Tyler, gives proof to Emily's apprehensions.


Episode 3 - Betrayal

With unexpected assistance from her new ally, Nolan, Emily makes it her mission to destroy the political and professional life of the district attorney who convicted her father. Victoria very privately grieves the loss of her only true love while plotting to confirm her suspicions about Emily's past. Meanwhile, Daniel exposes a side of himself that Emily finds impossible to resist.

Episode 2 - Trust

Emily sets her sights on her next target, Bill Harmon, a wealthy hedge funds manager and trusted family friend who testified in the trial that wrongfully convicted her father. She uses her connection with Nolan to her benefit, unbeknownst to him, and also manages to go on her very first date with Daniel. Meanwhile, Victoria's suspicions about Emily grow and she starts digging to find out a little more about this new arrival to the Hamptons. And the situation over at the Stowaway Tavern gets even more dire for the Porter men.

Episode 1 - Pilot Premiere

Emily Thorne (Emily Van Camp) is the newest arrival in the Hamptons. By all appearances, she's a friendly and sophisticated "girl next door" but with a dark family history, Emily is anything but what she seems. Seventeen years ago, her father was framed for a crime by neighbours he trusted, and sentenced to life. Emily never saw her father again, and spent her childhood consumed by rage, loss and betrayal. Now she's returning under an assumed identity with one goal - REVENGE -- every social overture a carefully planned chip at the foundation of her sworn enemies.
Victoria Grayson (Madeleine Stowe) is the glamorous matriarch of the Grayson family and reigning Queen of the Hamptons who holds a dark secret -- her culpability in the events that destroyed Emily's life. Conrad Grayson (Henry Czerny) is the head of the Grayson family, a man willing to do whatever it takes to slither out of scandalous situations. Daniel Grayson (Josh Bowman) is the Graysons' son who finds himself unable to resist Emily. Charlotte Grayson (Christa B. Allen), their daughter, fits right in with the "mean girls" of the Hamptons, but is also drawn to boys from the "wrong side of the tracks." Nolan Ross (Gabriel Mann) shares a link to Emily's past, her present and her secret. Jack Porter (Nick Wechsler) has spent his life helping his father manage the Stowaway Tavern, and when fate brings Emily into his life, he's unable to shake a deja vu-like connection to her. Declan Porter (Connor Paolo), Jack's kid brother, is intrigued by the wealthy world of these elite vacationers and finds a target in Charlotte Grayson. Emily's closest friend, Ashley Davenport (Ashley Madekwe), is the go-to event planner who hopes to gain entree into Victoria's good graces and solidify her status among the Hamptonites.
Emily returns to Southampton and rents the seaside home she shared with her father, David Clarke (James Tupper), 17 years ago. With the help of her only friend, Ashley, she sets her sites on her first target, and puts her carefully organized plan in motion. Her focus unexpectedly wavers when she comes across Jack, a friendly face from the past, makes a new romantic connection with the son of her sworn enemy, and is pushed into an uneasy alliance with the only person who knows her secret.