Corsten's Countdown Summer Special - June 2nd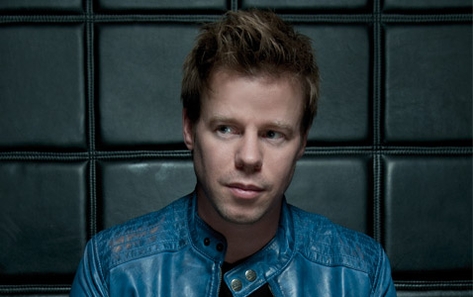 Last year, the 250th and New Year's live editions of Corsten's Countdown spiked Twitter trends, premiered new anthems and transfixed music lovers around the globe. Putting Summer 2013 into high gear, on June 2nd, Ferry moves the action to Europe, with another 8-hour epic Corsten's Countdown transmission live from RTÉ Pulse Studios, Dublin!
On announcing the show, Ferry said: "I'm really excited to start my first ever Corsten's Countdown summer edition. There is nothing more exciting than hearing your favourite summer tunes while gearing up for this hot and steamy season"
So #CCSUMMER, let's go!
Previous live editions of Corsten's Countdown have drawn listenerships numbered up in the 100s of 1000s and the 2012 New Year's broadcast trended 3 times on Twitter. Now, much more is in store! The Summer Special edition of Corsten's Countdown will be packed to the nines with the hottest tracks, drop-ins from surprise guests, ticket giveaways, track and remix premieres, live interviews (with DJs calling in from around the world) and, of course, in the last hour, the Countdown itself.
Super-interactive...
For the Corsten's Countdown Summer Special in RTÉ Pulse, Ferry not only wants to hear your track requests, but he also wants you to share your favourite summertime memories. If that memory is soundtracked by a piece of music, so much the better - pair the memory with a tune… and share it at corstenscountdown.com! If you've got exciting plans for this summer - places you're going, people you're seeing - Ferry wants to know. He and RTÉ Pulse co-presenter Mr. Spring will be sharing them throughout the show with hundreds of thousands of fans from around the world.