Should I switch to a fixed rate?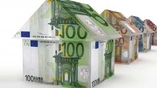 Q. Is it worth switching to a fixed rate? I am on a tracker now but have read that the ECB is probably going to put the rate up by another two per cent or more over the next two years.

A. The tracker rate is the cheapest on the market and is still the best mortgage to be on – some trackers are set at just 0.75% above the ECB rate, which is currently set at 1%.
There was a feeling that the tsunami in Japan and the unrest in the middle-east and north Africa would deter the ECB from raising its rates.
However on March 22, the head of the ECB, Jean Claude Trichet, indicated that the world events would not have an impact on the banks decision to move the interest rate from its record low.
So the question when considering a fixed is how much will the ECB rate rise?
Michael Dowling of Independent Mortgage Advisers Federation says a fixed rate is "essentially an insurance against interest rate rises".
He says customers have to make a judgement as to how many points the ECB interest rate will rise and then do some informed guesswork about fixed rates.
"Today the differential between a variable rate and a fixed three year rate is on average about 1.6 per cent and on a five year fixed rate is about 2 per cent," he told Drivetime (listen here at 9 minutes in for discussion on mortgages)
"So what you have to look at is do you believe interest rates will rise by 1.6 per cent over the next three years? I think they will, but the question is when during that three year cycle."
In other words what you have to do is calculate how many months or years you would be paying under the fixed rate on offer at the moment and how many months or years you would be paying over the fixed rate.
But as Dowling says: "For some people it's the comfort of knowing what they pay every month but knowing that when the rates rise knowing they are in a better position."
Five of the main banks have all increased their interest rates in the first three months of 2011.
AIB is the fifth of the main banks to up their interest rates since January. Irish Life & Permanent, Ulster Bank, EBS and KBC Bank have all done so already, fuelling fears of a mortgage debt crisis.
The bank's one-year fixed rate for owner occupiers rises to 4.15% from 3.59%, while its five-year rate will increase from 4.30% to 5.35% from 4.39%
But Permanent TSB was criticised for increasing its fixed rates by as much as three per cent. Its two-year rate rose from 5.25% to 7.25%, the five-year goes from 5.75% to 8.75%, while the seven- and ten-year rates both rise from 6.1% to 9.1%. The new rates were effective from the start February 11.
Comments
Please add your comments or tips below for other RTE.ie/new/money users