Can my ex-father in law stop mortgage guarantee?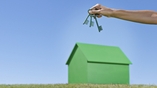 Q. I split from husband over three years ago and I still live in the family home with our three children.
His father went guarantor on our original mortgage and now he wants to remove his name from the loan? I'm afraid this will jeopardise my right to stay in the home. What are my options? We are not divorced yet but we are trying to stay out of the courts.
Mrs N, Dublin 15

A. This is a tricky question with no black and white answer. We called several banks and the answer seemed to be the same – that they would assess the situation on a case-by-case basis.
As you know if the guarantor has fully guaranteed the mortgage amount, then they are liable for the mortgage debt, in addition to the borrowers.
You didn't tell us who your mortgage was with, but Bank of Ireland, for instance, said they would assess "the new applicant" on the basis of their individual circumstances without the guarantor and on the ability and capacity to repay the loan on their own.
In other words, they would more or less be treating this as a new application.
If you can afford to pay the mortgage on your own, you would probably meet a favourable response. But if you cannot afford it then the question of the home in which you and your children live would become part of the financial settlement between you and your husband. So legal advice may be your option. The Free Legal Advice Centre is a good place to start.
Mortgage and debt adviser Frank Conway of moneyvillage.ie says he has come across cases where neither of the divorcing couple can afford to pay the mortgage on their own and the bank will insist that both remain liable for the debt.
Your answers
Have you got a similar story and found a solution? Email money@rte.ie and we will publish the best answers.
Your comments
Alternatively share your tips by using comment box below.