ARCHIVES DAILY: WAR AND CONFLICT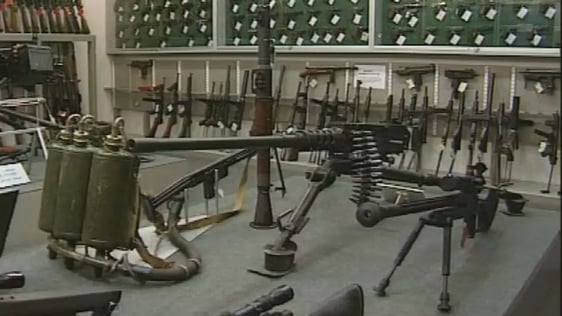 The International Commission on Decommissioning (IICD) has confirmed the Provisional IRA (IRA) has decommissioned a large quantity of its weapons, putting them completely beyond use. The material in question includes arms, ammunition and explosives.
A look inside the Jacob's biscuit factory in Tallaght, Dublin to see how products are made and packaged and the facilities on offer to employees.