50 years ago Audrey Hepburn and her actor husband, Mel Ferrer, arrived at Dublin Airport from Paris for a weekend holiday in Ireland.
This piece of footage shows them arriving at Dublin airport.
This was Audrey's first trip to Ireland.
A RTÉ News report from 14 August 1964.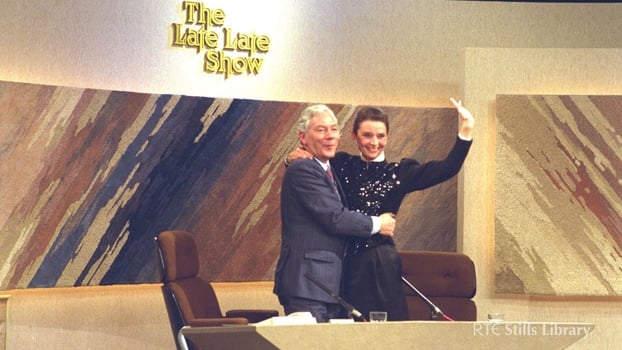 Audrey Hepburn with Late Late Show host Gay Byrne in 1988. Hepburn became a United Nations UNICEF special ambassador in 1988, a position she held until her death in 1993.
Photographer: Thomas Holton.