A Personal View of the Liberties in Dublin 1979
Broadcaster and historian Éamonn Mac Thomáis tours his favourite parts of historical Dublin in the 1979 TV series 'Dublin - A Personal View'. He takes a look at the Liberties in this extract from the programme broadcast on 26 June 1979.
From St Catherine's Church on Meath St, dedicated to the patroness of Christian philospher, Mac Thomáis continues on past Cooper's Shop, built into a granite archway that used to lead to a Quaker chapel. Mac Thomáis's favourite street of all is Thomas St, "teeming with history of patriots and martyrs and doctors and churches and communities".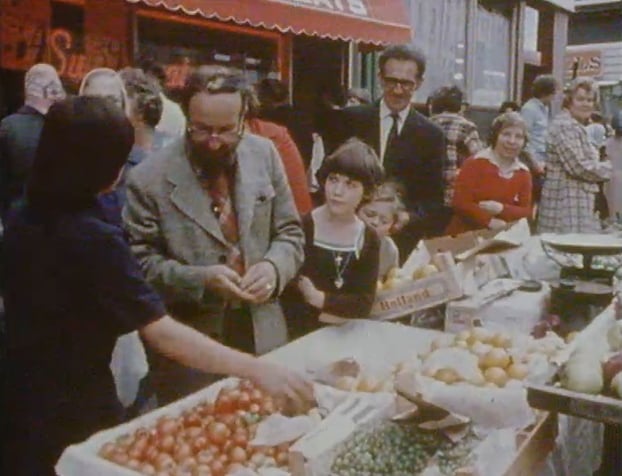 Thomas St, Dublin