Who Is With Princess Caroline of Monaco at the Irish Derby?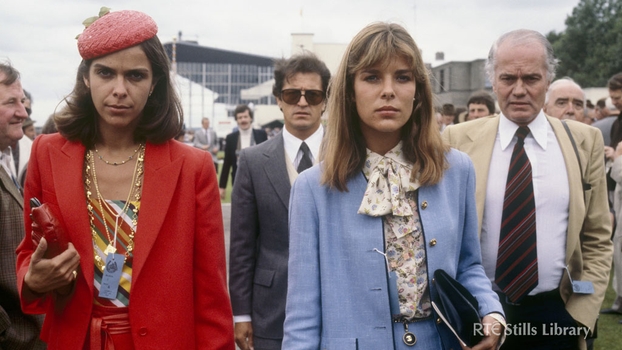 The Irish Derby attracts many visitors to the Curragh in Kildare every year, with this year's festival kicking off on Friday. In 1979 the celebrity guests included Princess Caroline of Monaco and her then husband Philippe Junot. Princess Caroline is pictured here dressed in blue, while Junot is the man in sunglasses. But who is the lady in red? And what about the man on the right?
If you think you can help, please contact archives@rte.ie or via Twitter @RTEArchives.