Irish Hopes at the Golf Open
The Irish Open returns to Fota Island in Cork for this year's golf tournament, which runs from 19 to 22 June 2014. Irish golfers hoping to win include Rory McIlroy, Graeme McDowell, Pádriag Harrington and Darren Clarke.
When Pádraig Harrington went to Fota in 2002, there were hopes that he would be the first Irish winner since John O'Leary won in 1982. Robbie Irwin reports for RTÉ News on 26 June 2002. Competitors interviewed include Colin Montgomerie, who won the previous year, also at Fota, and Spanish golfer Seve Ballesteros.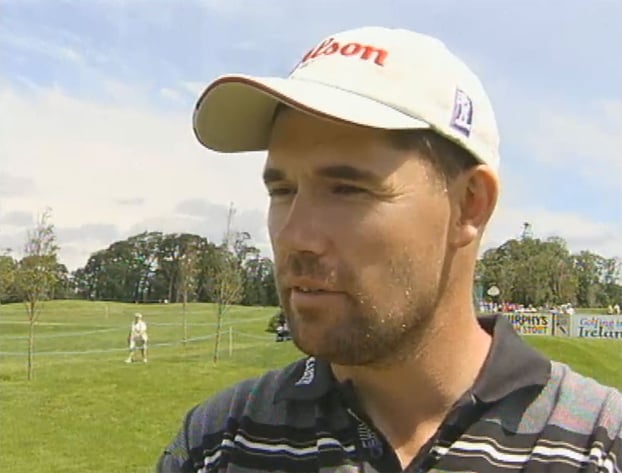 Pádraig Harrington