Ireland 1 Italy 0 1994 World Cup
The Republic of Ireland soccer team ended their first match at the 1994 World Cup in victory. Ray Houghton scoring the winning goal, to beat Italy 1-0 at the Giants Stadium in New York on 18 June.
Listen to Gabriel Egan's commentary for RTÉ Radio on Houghton's "fantastic goal.... What a start for Ireland in this World Cup!"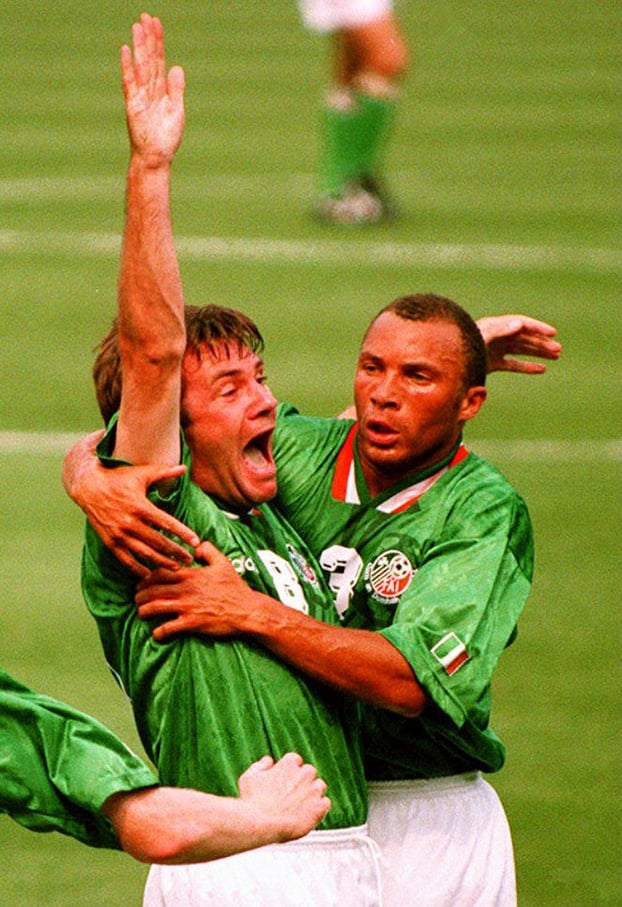 Ray Houghton (left) is congratulated by Terry Phelan (right). Photos by AFP/Getty Images