Who is this Golfer at the 1979 Irish Open?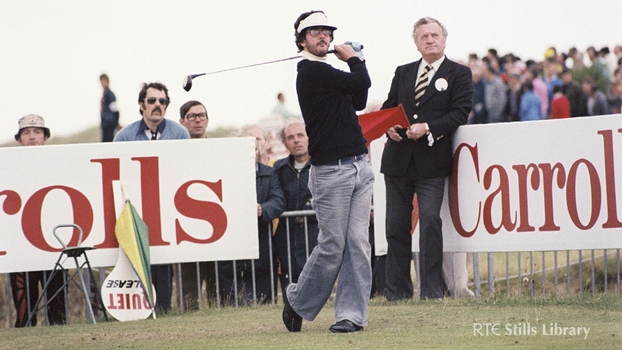 With the Irish Open starting at Fota on Thursday, we're looking for your help with a golf-themed photograph this week. Do you know who this golfer and steward are? RTÉ photographer Peter Harding captured this moment at the 1979 Irish Open in Portmarnock, Co. Dublin, which ran from 23 to 26 August.
If you think you can help, please contact archives@rte.ie or via Twitter @RTEArchives.