Who Are These 'Top Ace' Handball Players?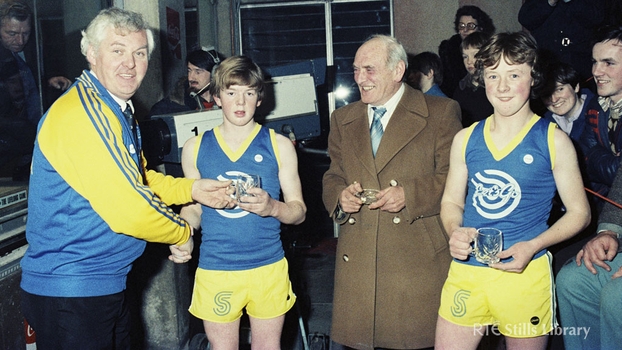 For this week's photograph we are looking for your help identifying these two young handball players. They were competing in the 'Top Ace' handball competition in Croke Park in 1979. Michael O'Carroll of RTÉ Sport is presenting a trophy to the boy on the left and Joe Lynch of the GAA Handball Association is standing between them.
If you think you can help identify either of the boys, please get in touch on archives@rte.ie or via Twitter @RTEArchives.