Thirty-five years following the death of Cork hurler Christy Ring, a look back at one of the biggest funerals seen in Cork for many years.
The coffin was draped in the colours of Glen Rovers and the GAA. The funeral cortege took over three hours to make its way from Cork City to Christy Ring's native parish of Cloyne, where he would be laid to rest.
The final prayers were led by the Bishop of Cloyne, Dr. Ahern and the oration at the graveside was given by the Taoiseach Jack Lynch.
Christy Ring died on 2 March 1979 at the age of 58.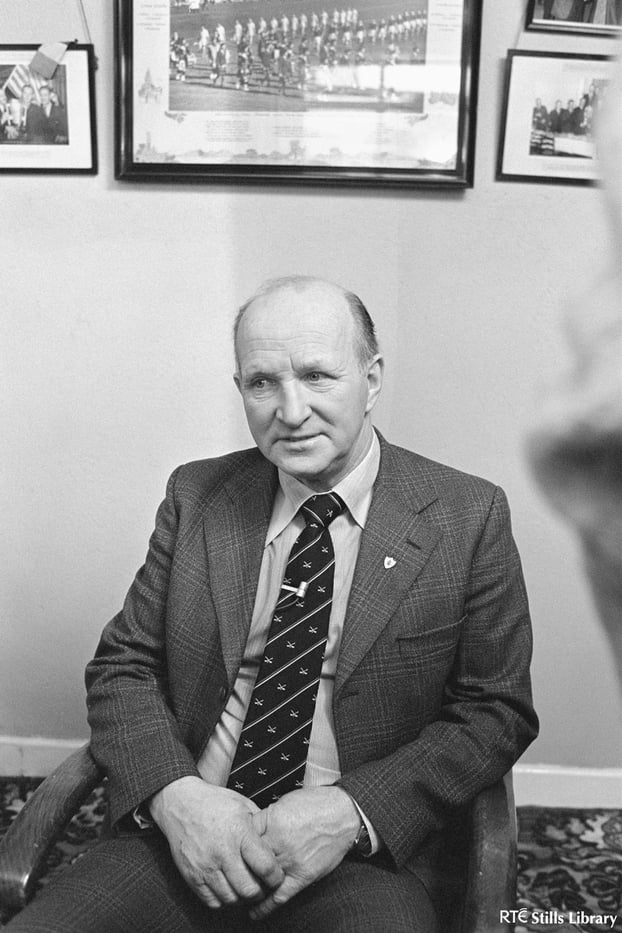 Irish Hurler Christy Ring (1979)