A new production of 'Sive' by John B. Keane previews from tonight at the Abbey Theatre in Dublin. The play was first performed by the Listowel Drama Group in 1959 and took the amateur drama scene by storm. The plight of 18-year-old Sive and her aunt and uncle's attempt to marry her against her will to a rich old farmer is now regarded as one of the greatest Irish plays of the 20th century.
In this 'Newsbeat' report from 30 April 1968, Bill O'Herlihy asks John B. Keane why he became a matchmaker himself when he "castigated matchmakers so strongly" in 'Sive'. That, John B. tells him, was "an evil matchmaker", unlike the late Dan Paddy Andy O'Sullivan, who "was responsible for the production of about 10,000 children". John B. gets a lot of letters from men, especially farmers between 35 and 55, who "are hysterical for women". Meanwhile "populations are dropping in every parish". There is "a certain kind of girl prepared to go into the farm, "but she can't meet the right man either. John B. blames the parents for this, but there is no matchmaker in North Kerry or West Limerick at the moment.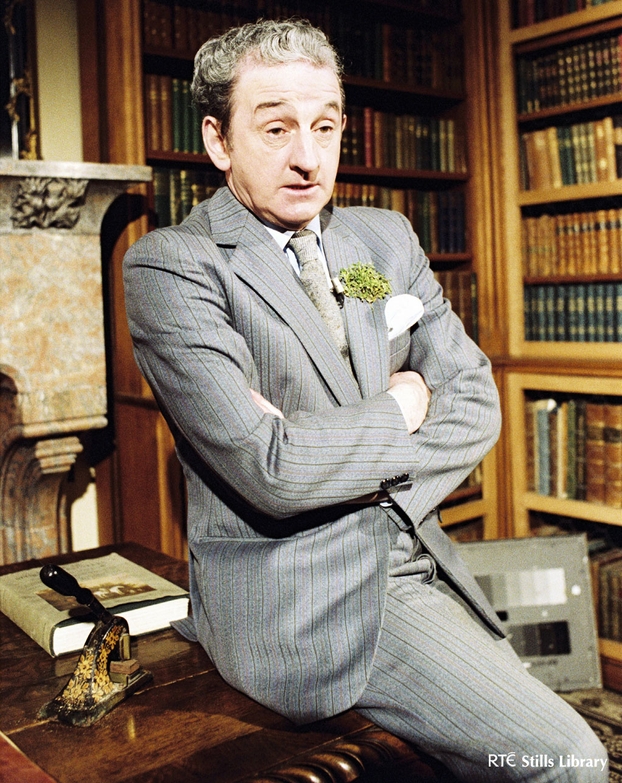 John B. Keane in 'Donncha from Adare Manor' in March 1980. The photographer was John Rowe.