1978 Young Scientist - Every Man an Einstein
In 1978 John Skehan visited the Young Scientist Exhibition at the RDS in Dublin to record the radio documentary 'Every Man an Einstein'.
With the objective of finding out how the young people of Ireland view the scientific future, Skehan met some of the participants to talk about their projects and what the Young Scientist means to them. Donald McDonnell, from Limerick, won the 1978 title with a follow up his project which had made him the 1977 runner-up. His project involved a study of the biological impact of pollution in the River Shannon at Limerick. As the thirteenth winner of the Young Scientist a future in science beckons for Donald.
Listen to the full programme from Documentary on One 'Every man an Einstein'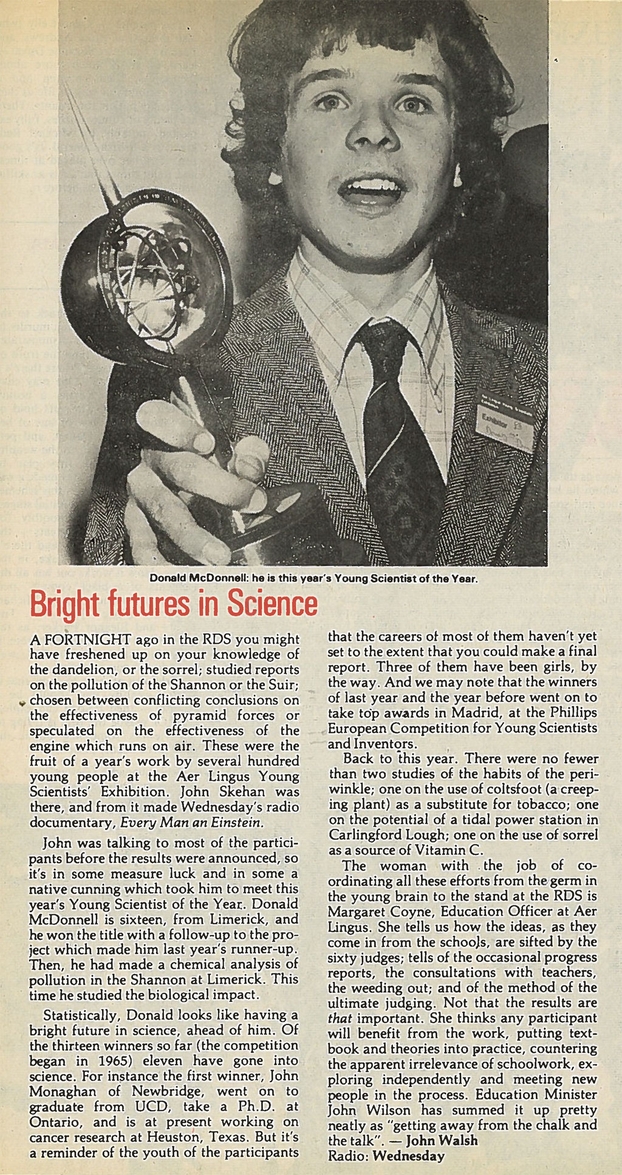 RTÉ Guide 20 January, 1978, p.3