Sad to hear of the death of Dublin singer, songwriter and guitarist Phil Chevron who died today 8 October, 2013 at the age of 56. Chevron was a founding member and lead singer of the band 'Radiators from Space' also known as 'The Radiators' who formed in the late 1970's. In 1984 he joined The Pogues.
In 2007 Chevron was diagnosed with cancer and despite a recovery in 2009, the cancer returned in 2013.
Here is Phil Chevron and the 'The Radiators' performing on the Late Late Show on 15th November 1980.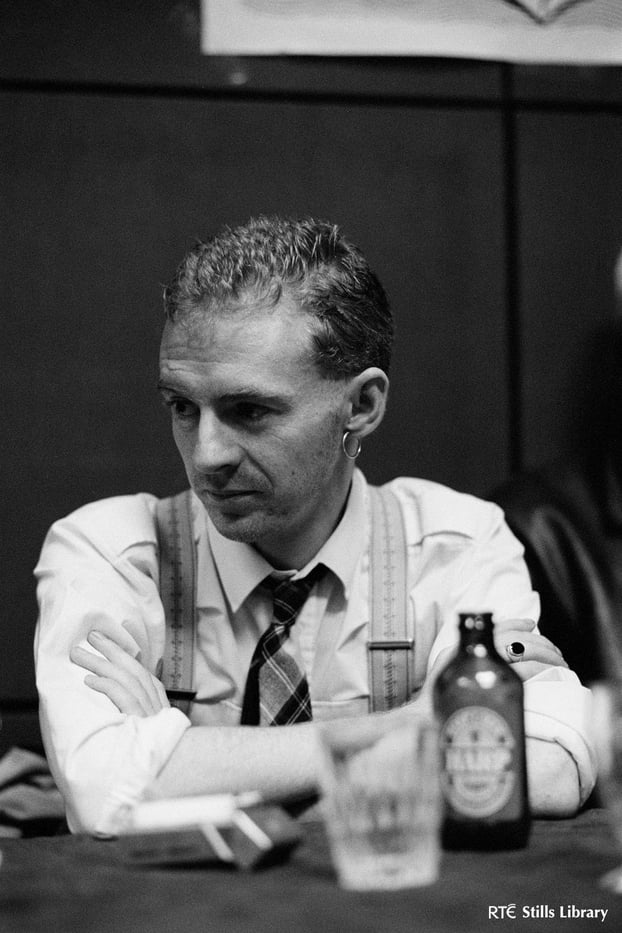 Phil Chevron, when he was with The Pogues, in a shot taken for the RTÉ Guide in September 1985. This photograph was taken by Eve Holmes.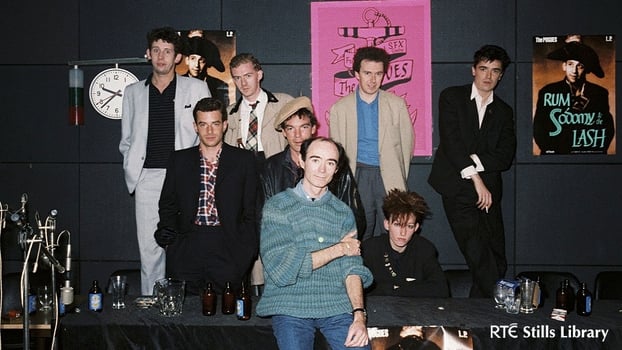 From left to right; Shane MacGowan, James Fearnley, Philip Chevron, Andrew Ranken (wearing beret), Jem Finer, Cait O'Riordan (seated) and Spider Stacy. BP Fallon is to the front. This photo was taken by John Cooney.