Waterway and Village Identified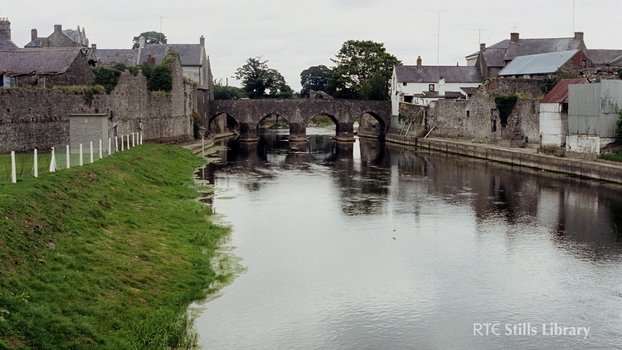 The bridge, river and town have been identified as St. Peter's Bridge on the River Boyne, Trim, Co. Meath. Thanks to everyone who helped with the identification. Another photographic catalogue record updated!
The shot may have been taken for possible use in RTÉ Television's news programme 'Countrywide' and was taken in and around 1979.
If you think you can help, please contact us at archives@rte.ie or on Twitter @RTEArchives