Travel broadcaster Alan Whicker died at the age of 87 on 12 July 2013.
In a television career spanning 60 years, Whicker is best known for his long-running series Whicker's World. Whicker's World ran for 30 years starting on the BBC, then on ITV and back again on BBC. The Egyptian born travel writer, documentary maker and broadcaster was best loved by television viewers for bringing them a glimpse of the lives of the rich and famous from around the world.
Whicker made a very brief visit to Ireland for the 1993 New Year's Eve celebrations. Whicker was part of a select group who got to travel to Shannon by Concorde and on to Bermuda celebrating New Year's Eve in both locations.
This clip from a RTÉ News report from 1 January 1993 includes a brief interview with Alan Whicker from Shannon.
In January 1988 Alan Whicker appeared as a guest on the Late Late Show.
In testament to Alan Whicker's satirical style of presenting, Whicker's World was parodied by Monty Python's Flying Circus in 1972.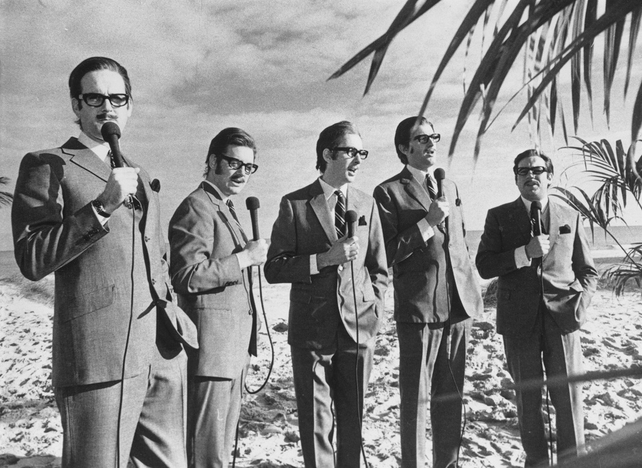 The Monty Python team imitate journalist and broadcaster Alan Whicker. Left to right: John Cleese, Michael Palin, Eric Idle, Graham Chapman (1941 - 1989) and Terry Jones. (Photo by Alan Howard/Getty Images)
Alan Whicker died on Friday, 12th of July 2013.