Mysterious Singer/Musician?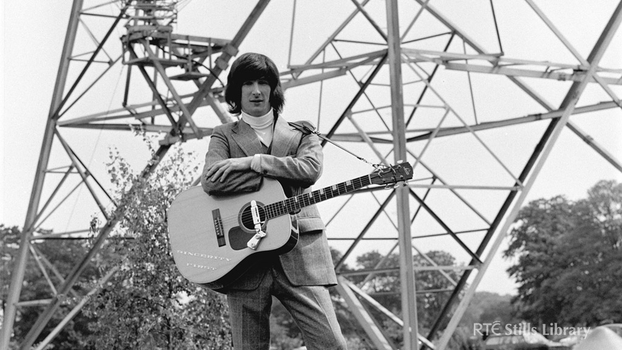 Can you help us to identify this mystery man in this photograph from the RTÉ Archives?
We have very little information about this photograph other than it was taken next to the RTÉ transmitter in Donnybrook. There is also an inscription on his guitar that reads "Sincerity First".
If you have any information about this photograph you can contact us at archives@rte.ie or on Twitter @RTEArchives