Remembering Phil Lynott (1951 - 1986)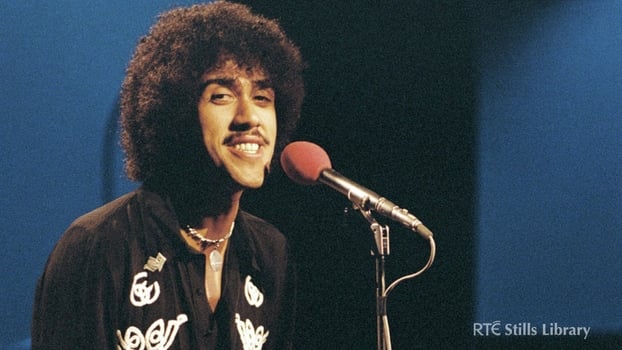 Remembering Phil Lynott on the 27th anniversary of his death.
Phil Lynott is pictured here on RTÉ Television's 'Me and My Music', during programme recording in October 1976.
© RTÉ Stills Library 2206/095
'Me and My Music' featured singers and songwriters of the seventies, talking about the music business and performing some of their songs. The programme featuring Phil Lynott was broadcast on 1 February 1977.
Phil Lynott was lead singer with Thin Lizzy before embarking on a solo career in 1980. He died of heart failure on 4 January, 1986.