Handball Players Identified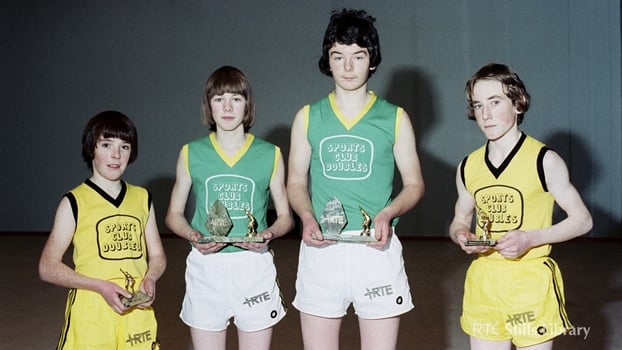 Thanks to Paddy Donovan, who kindly contacted RTÉ Archives and identified the four young handball players from this 1977 photograph. The players are Alan Kenny (Dublin), Billy Bourke (Kilkenny), Jude Cassidy (Sligo), and Eanna McCloskey (Dublin).
The four young handball players are pictured posing with their trophies, at Dublin's Croke Park in December 1977. The photograph was taken for RTÉ Television's young people's sports programme 'Sports Club'.
The photographer was Des Gaffney
© RTÉ Stills Library 2246/059