Awards
RTÉ Achieves Six Nominations For Prix Europa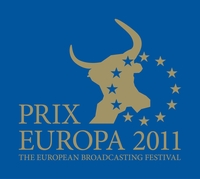 RTÉ has achieved six nominations for the Prix Europa 2011, now in its 25th anniversary year. From the 640 submissions, 237 productions were entered to compete in the 10 categories. Production companies and broadcasters from 36 countries will gather in Berlin 22-29 October. They will discuss and evaluate the 2011 harvest of programmes made in Europe and compete for the most prestigious awards, Best European TV, Radio and Online Production of the Year.
TELEVISION CATEGORIES

"Life After Dell" - commissioned by RTÉ from Wildfire Films
"Welcome To My World: Nigeria" - commissioned by RTÉ from Loosehorse Productions
RADIO CATEGORIES

"Don't Go Far" - RTÉ
"Documentary on One - The Caretaker" - RTÉ
"Yardstick" - RTÉ
"Nova: Roger Doyle's Chalant" - RTÉ
Further details:
RADIO CATEGORIES:

"Don't Go Far" – RTÉ Radio 1:
In August 1985 and two Dublin boys aged 10 and 13 hop on the DART for a ride that will take them a few thousand miles beyond their stop. Keith and Noel were friends with a habit for bunking off. One day they hopped onto a DART and skipped out to Dún Laoghaire finding nothing but boats and day trippers. So they snuck on a ferry and went to Holyhead. The last time they'd tried it they'd been spotted and sent packing. This time they made if off the boat and on to the train to London. Back home their dinners were getting cold.
A fellow voyager admired their skills and offered them a meal and a sofa for the night in the family home, then dropped them back to the London station. They saw a tube for Heathrow and figured they might fly home but they'd never taken a plane. Heathrow was a pretty big place for a 10 year old, but no one bothered them and no one asked to see their tickets. They were straight through Heathrow international airport with nothing but a few coins they'd stolen from the charity fountain.
The lads asked a passenger where his plane was going. He said New York. When someone told them they were sitting in their seats the lads got up and moved down to the back of the plane, an Air India Boeing 747. The doors closed and the plane moved away from its gate. A few minutes later Keith and Noel were taking off in to the London sky bound for JFK International airport in New York. Outbound movie playing that week was the new "James Bond - A View To A Kill".
Documentary on One - "The Caretaker" – RTÉ Radio 1:
"The Caretaker" tells the story of David James, a man who was single-handedly responsible for stealing hundreds of priceless, ancient manuscripts from the Chester Beatty Library in what is, to date, Ireland's most significant insider theft from a cultural institution. The Chester Beatty Library, housed in the clock tower at Dublin Castle is famous for its rare and beautiful artefacts from around the world collected by American miner Sir Alfred Chester Beatty.
David James joined its staff in 1969 and cared for one of the finest collections of Islamic manuscripts in the world for a period of fourteen years before giving into temptation. During that period, he was solely responsible for cataloguing the work. In 1983, he stole the first of many ancient manuscripts. Over the next six years of meticulously covering his tracks he sold the manuscripts on the international art market in London for what would be millions today. By 1991, he had been getting away with it for nearly a decade until in July of that year when it all came crashing down for David James as, through as series of coincidences, he was found out. He went on to receive a five year prison sentence, with 38 months suspended.
Brenda Tobin talks to the protagonists in this story: the whistleblower, the law enforcer, the curator, the journalist and the friends and, to some extent, the culprit himself and she unravels this complex and compelling story. This was one of Ireland's first big white collar crimes.
"Yardstick" - Drama on One - RTÉ Radio 1:
Saoirse Ronan stars as Laura in playwright Joe O'Byrne's sonic journey into the world of teenage bullying; where text messages and Facebook updates are deployed like weapons and self esteem is in short supply. Starring Saoirse Ronan, Paul Ronan, Emma Bolger, Amy Huberman and Rachel Pilkington.
"Nova: Roger Doyle's Chalant" - RTÉ lyric fm:
Bernard Clarke's "Nova" delves into the memories of electro-acoustic pioneer Roger Doyle in an effort to fathom his most recent project, Chalant, which draws on telephone answering messages left by family and friends in the late 1980s set to music. Nova gets personal as Doyle brings us through a world of ghosts and we talk music as we try to fuse recorded truth with sonic detail of time present with time past, time remembered and time lost.

TELEVISION CATEGORIES:

"Life After Dell":
On Thursday 8 January 2009 the dreaded statement finally came. Dell workers in Limerick arrived in their droves to the news that 1,900 of the 3,000 workforce would be laid off at the Raheen plant over the following twelve months. "Life After Dell" spent twelve months with four very different families whose lives were affected by the shocking news that day. This landmark documentary will be followed up this season with "Arrivals" where which we find out where those emigrants went, how they are getting on and how other Irish are faring thousands of miles away from home.

"Welcome to My World: Nigeria"
"Welcome To My World", RTÉ's popular travel series, focuses upon a different person each week, who, recently settled in this country, brings an Irish person back to their homeland. In this episode, Membe, a Nigerian woman now living in Athenry with her fiancé Stephen and their two children, returns to her homeland with Stephen to meet her family for the first time. Stephen has never been to Nigeria and Membe hasn't been back in seven years. Together they visit the colourful city of Lagos and travel to the isolated village of Gbaya to meet Membe's mother, five sisters and three brothers.
Links:
twitter.com/prixeuropa