How RTÉ Is Run
RTÉ Executive Board
The RTÉ Executive Board is responsible for the day-to-day running of RTÉ and is chaired by the Director General.
The Board is made up of the Managing Directors of Television, Radio, News & Current Affairs, Chief Digital Officer, Corporate Development; the Chief Financial Officer,Group Commercial Director and Chief Technology Officer.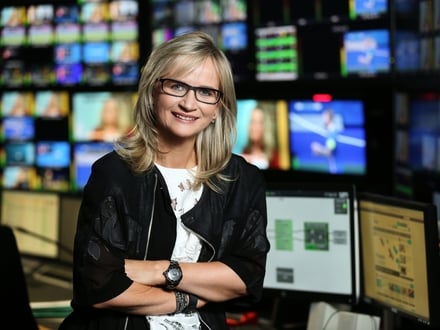 Dee Forbes: Director General
Dee Forbes is Director-General, RTÉ, a role she officially took up on Monday 11th July, 2016.
Prior to taking up her role at RTÉ, Dee Forbes was based in London and over 27 years, worked for broadcasters and advertising agency Young and Rubicam.
Most recently she was President & Managing Director of Discovery Networks Northern Europe. Dee joined Discovery in 2010 as Head of the UK/Ireland operation and progressively grew her responsibilities to eventually lead the Northern Europe region, which included 18 markets and territories and 27 channels, both free-to-air and subscription, which broadcast to over 276 million households across Northern Europe each month.
Before joining Discovery, Dee Forbes led Turner Broadcasting's business in the UK and Ireland, which consisted of seven entertainment channels, including Cartoon Network, Boomerang and TCM. She spent several years working at Turner in a variety of commercial roles including General Manager for the Nordic/Central and Eastern Europe and EMEA regions and Head of Advertising Sales for Europe.
Dee is a former non-executive director of the board of The Irish Times and currently sits on the board of Munster Rugby. A native of Drimoleague in west Cork, Dee is a graduate of UCD where she studied history and politics.
Responsibilities and Duties: The Director General is the most senior executive post in the RTÉ organisational structure. As well as being the organisation's Chief Executive Officer and Editor-in-Chief the Director General represents RTÉ both nationally and internationally.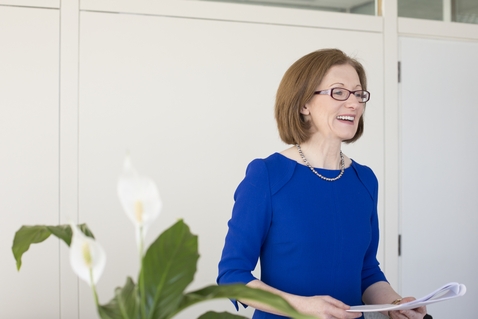 Breda O'Keeffe: Chief Financial Officer
Breda joined RTÉ in 2002 and in 2003 was appointed Finance Director of RTÉ Television. Breda has been a member of the Television IBD Board and Television Programme Strategy Group. She has negotiated key supplier, technology and talent contract and is also a key member of the sports rights negotiations team.
A native of was Kilkenny, Breda studied at Waterford Institute of Technology and subsequently qualified as a Chartered Accountant under Articles of Association with KPMG & Ernst & Young. Breda has held senior financial management roles in General Electric Capital Aviation, Jetphone Ltd, and was instrumental in the set-up of a number of start-up companies in Shannon including General Electrical Insurance Services and Halifax Insurance Ireland. Throughout this period Breda gained extensive experience in leading finance functions and teams, leading corporate acquisitions due diligence and related finances, integration planning and operational strategy.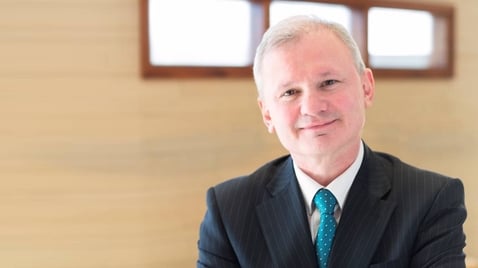 Jim Jennings: MD RTÉ Radio
Jim Jennings has worked in RTÉ for more than twenty years, most recently as Head of Radio 1. Before that he was Executive Producer of the Late Late Show.
In 2006 he oversaw a revamp of the hugely successful Rose of Tralee programme and edited the critically acclaimed Irish-language series Léargas.

Along with a proven grasp of entertainment, Jim has extensive current-affairs experience, as well as having worked as Executive Producer on special broadcast projects like the Special Olympics Opening Ceremony in 2003, Election 2002, and Who Wants To Be A Millionaire?
Jim started his career in RTÉ Radio 1, where he worked as a researcher on The Pat Kenny Show, Today at Five, Saturday View, and Studio 10. Between 1983 and 1989 Jim worked on seven general elections, as well as over thirty party conferences, for Radio 1.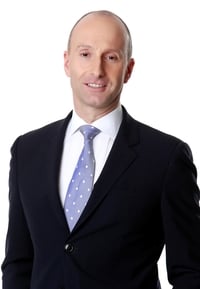 John Williams: Managing Director, RTÉ News & Current Affairs (From January 2017)
Jon Williams will take up the role of Managing Director of News and Current Affairs in January 2017. Jon has been Managing Editor, International News, at ABC News in New York since March 2013, where he shaped the organisation's international news coverage and strategy.
He led ABC's reporting of the war in Ukraine, the European refugee crisis, and the coverage of the ISIS terrorist attacks in Europe, as well as driving innovation, including the use of 360 and virtual reality video.
Jon was the BBC's UK News Editor during the 2005 general election and 7/7 terror attacks on the London transport network, coverage of which was recognised with a BAFTA award.
From 2000-2003 he was the Deputy Editor of the BBC's Six O'Clock News, the UK's most-watched news programme.
Most recently he was the BBC's World News Editor, managing a staff of 200 people in 30 different countries.
Before leaving the BBC, he oversaw the reporting of the civil war in Syria, which earned him a second Emmy, and was honoured with the 2013 International Prize by the Royal Television Society.
Mr Williams was born and brought up in Liverpool and will be moving to Dublin to take up his new role with RTÉ.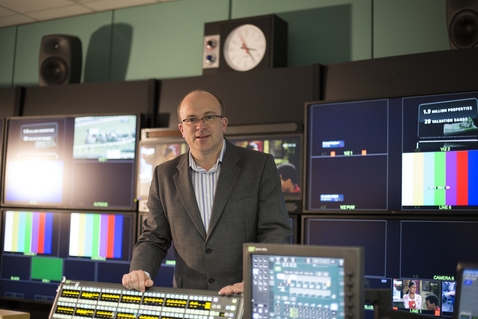 Richard Waghorn: Chief Technology Officer

Richard Waghorn joined RTÉ in February 2012 as Chief Technology Officer(CTO). Prior to this role he had been CTO with the South African Broadcasting Corporation and was responsible for leading the broadcaster's migration from analogue to digital terrestrial television.Richard completed an MBA at Henley Management College in Reading, England, and holds a First Class honours degree in Public Media and Geography from the University of Leeds. Before moving to SAFC he spent over 10 years with the BBC as Controller of Distribution. Here he led the preparations for the UK's digital switchover, as well as serving as the project manager for the launch of Freeview, the UK's successful Digital Terrestrial Television (DTT) platform. He was also a board director of Freesat, the free-to-air satellite television platform, from its inception in 2008.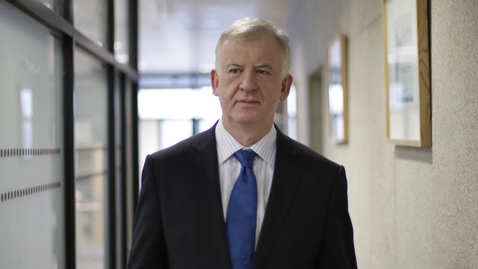 Brian Dalton: MD Corporate Development
Brian joined RTÉ as Managing Director Corporate Development in March 2009. Prior to joining RTÉ Brian held senior director positions in both Operations and HR functions. He has worked primarily in Multinational companies such as GE, Intel, Becton Dickinson and more recently in Financial Services primarily relating to change management in the context of mergers and acquisitions. He holds a Master's in Management from Trinity College Dublin.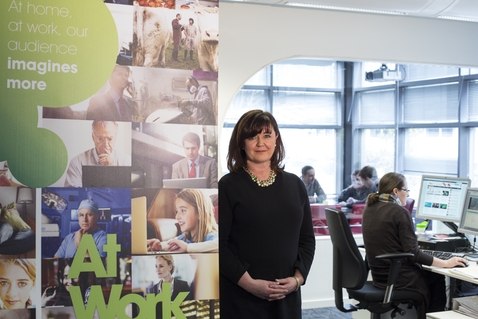 Múirne Laffan: Chief Digital Officer
Responsible for leading RTÉ's overall digital strategy, her remit is to bring high-quality content and services to Irish and international audiences across a broad range of platforms, devices and markets.
Other key responsibilities include meeting the needs of audiences now and in the future through innovation, technology, engagement with social media, and playing an active role within the Digital Economy. In addition, a key focus for RTÉ Digital under Múirne's leadership is the development of partnerships with industry-leading companies and organisations, in the areas of technology, design, device manufacture and content provision.
Múirne is a graduate of the College of Marketing at Dublin Institute of Technology. She played a pivotal role in the set-up of McCann Interactive in 1994 in their New York office, whose objective was to drive interactive and worldwide web activity for McCann's US based clients. As SVP, and Director of Worldwide clients, she was a member of the leadership team that created Universal McCann.
In 2001, she joined RTÉ, first as General Manager of RTÉ Commercial Enterprises and then as Executive Director of the newly formed RTÉ Publishing. Múirne led the team which innovated and created a successful portfolio of digital brands and was instrumental in growing the most trafficked website in Ireland, www.rte.ie and the nation's most popular catch-up and on-line service, RTÉ Player.
As head of RTÉ's Digital division, she continues to be responsible for the strategic development of a stable of industry-leading digital platforms and services such as RTÉ.ie, RTÉ Player and RTÉ News Now. Also under her stewardship, RTÉ's vast archives – a natural resource and hugely valuable asset to the public in Ireland and abroad - have been consolidated and public access will be prioritised through digital means.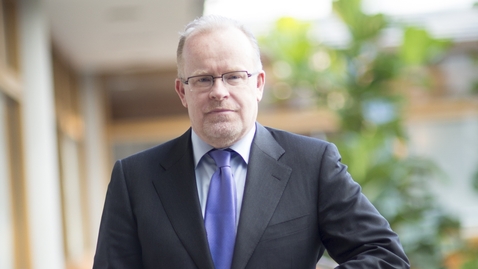 Willie O'Reilly: Group Commercial Director
Willie O'Reilly took up the newly created post of Group Commercial Director with RTÉ in January 2012. He has overall responsibility for the planning and development of commercial strategy and leads all of the divisional and cross-divisional Commercial staff and operations at RTÉ.
Willie was Chief Executive of Today FM from 1999 until 2011. During his time as CEO he was responsible for delivering increases in audiences and revenue while establishing Today FM as a strong brand within the Irish media landscape. He has worked in broadcasting for almost 30 years both in the private sector and in RTÉ, where he was Executive producer of The Gerry Ryan Show for a ten-year period.
As a former president of the Institute of Directors in Ireland he played a lead role establishing the institute as a leader in director education. He was also Chairman of the Independent Broadcasters of Ireland (IBI) from March 2008 to May 2010.
Related Links