Fri 8/Sat 9 July
00.00 Corsten's Countdown #371
www.ferrycorsten.com
01. Alesso - Tear The Roof Up [Def Jam]
02. Row Rocka - Saffron [Protocol Recordings]
03. Estiva ft Sarah Russell - Feels Right [Enhanced Recordings]
04. Dyro - WOLV [WOLV]
05. Eco & Mike Saint-Jules - Azure (Original Edit) [In Trance We Trust]
06. Giuseppe Ottaviani & Ferry Corsten - Magenta (Extended Live Mix) [GO On Air]
07. Lemon & Einar K - Anticipation [Flashover Recordings] [Listener's Choice]
CORSTEN'S COUNTDOWN TOP 3
08. Justin Strikes - Love For You [Flashover House] [#3]
09. Markus Schulz - Remember This (Mark Sherry Remix) [Coldharbour Recordings] [#2]
10. Dimension - Deorum [Flashover Trance] [#1]
For all information on Corsten's Countdown and the voting, please go to www.corstenscountdown.com
01.00 Mainstage #218
www.wandwmusic.com
01. The Chainsmokers - Kanye
02. Jochen Miller - Fugu
03. Dimitri Vegas & Like Mike vs W&W - Waves
04. Sander Van Doorn, Martin Garrix, DVBBS – Gold Skies (Elephante Remix)
05. Borgeous - Breathe
06. Fasttrack & Maulen - Raveheart
07. Jus Jack - Stars (Tom Swoon Remix)
08. Will Sparks - This is what the Bounce is
09. Dr. Kucho! & Gregor Salto - Cant Stop Playing (Oliver Heldens & Gregor Salto Remix)
10. Michael Jackson - Slave To The Rhythm (Audien Remix)
11. Marc Benjamin - Phantom
12. Arno Cost & Norman Doray - Strong
13. Smash of the Week: Dyro - Wolv
14. Patrick Hagenaar- Come Closer (Not Too Close)
15. Michael Brun - Zenith
16. Mercer & Autoerotique - Murda Dem
17. Most Wanted: Thomas Newson - Ravefield
18. Dash Berlin & Jay Cosmic Ft. Collin Mcloughlin - Here Tonight (D-Block & S-te-Fan remix)
Get the podcast now - http://podcast.wandwmusic.nl/get.php?web=wandw_mainstage_podcast-2014-08-03-72086.m4a
02.00 L.A.W.
www.soundcloud.com/weareLAWdjs
1. Dave Tarrida – Time Equalizing / Mr Jones & George Lanham Remix (Bulletdodge Records)
2. Hans Bouffmyhre & Flug – Common Interests (Sleaze Records)
3. Bruno Sacco – Eternal (Attic)
4. Antonio Ruscito – Quarto Segnale (030 007D)
5. Ontal – Visible Spectrum
6. Grieche & Gabeen - Modular (Black Brook Limited)
7. Zosima – Mishenakudo (Vizion Division)
8. L.A.W. – Isola (Black Nation Records)
9. Grieche – Nexus / Black Asteroid Remix (Black Brook Limited)
10. David Meiser – Machines are Alive (Subspecies)
11. D. Carbone – Irritating Collapse (Mord Records)
12. Pfirter & Chris Liebing – 420 (MindTrip)
13. Ross Alexander – Prismatic (Forte Techno)
14. Joachim Spieth – Never Mind / Paul Mac Remix
Get tweeted by L.A.W. - www.twitter.com/weareLAWdjs
Book L.A.W.'s Face - www.facebook.com/weareLAWdjs
03.00 CLR feat. Slam
www.clr.net
http://slam-djs.com
This time CLR welcome back Stuart MacMillan and Orde Meikle, also known as the legendary UK Techno duo Slam. The co-founders of the influential label Soma Quality Recordings have been defining Techno in Scotland over the last two decades and have not only established a lasting impact on Glasgow's underground, but on the entire UK Techno scene. The duo is holding highly successful residencies at three of the UK's best clubs (Pressure & the Sub Club in their home town of Glasgow and Fabric in London) and has just announced the release of their new artist album on Soma in October of this year. Slam´s original productions and remixes have been getting massive support from many of the big players in the world of electronic music and they have been playing numerous of the most popular clubs and festivals worldwide.
01 Area Forty_One Reminiscence
02 Unknown
03 Paul Nazca UNDER THE MAP (TRUNCATE REMIX)
04 Jonas Kopp Nikko (Original Mix)
05 Unknown
06 Sterac Rotary
07 Unknown
08 Spherical Coordinates SCFGM-19
09 Unknown
10 Psyk Silhouette (Original Mix)
11 Rodhad Red Rising (Original Mix)
12 Unknown
13 Flug Sincrodestino (Original Mix)
14 Unknown
15 MATRiXXMAN Protocol
16 Unknown
17 Woo York Ø [Phase] Rmx
18 Robert Hood radio active
19 Unknown
20 DIN Evolve (Division)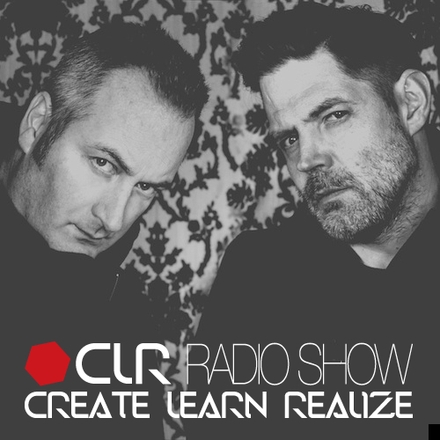 04.00 Solid Steel feat. Amorphous Androgynous
www.solidsteel.net
www.mixcloud.com/tag/amorphous-androgynous
Enjoy a special hour with Amorphous Androgynous aka Future Sound of London!
See: www.futuresoundoflondon.com for moar..
Sat 9/Sun 10 July
22.00 Springsession
www.mrspring.net
00.00 Whitenoise #449
www.daveclarke.com
London calling (RadicalG rmx) - The Clash
Cold Harbour (JoeFarr Remix) - Ansome
Dance For Me - The Junkies
Hot Box - Rolando
Shota (Shawn Snell remix) - Dj 3000
Undigitize Me - Crooked Man
Dream up (Alek Drive rmx) - Adan & Ilse
Acid in Three Fourths - Labarome T.M.I.
D Commander - Delectro
Dread - Kirk Degiorgio
The Following - Flug
Clone - J-T Kyrke
Download this show now from RTÉ - http://www.rte.ie/radio1/podcast/podcast_whitenoise.xml
Subscribe FREE with iTunes - https://itunes.apple.com/ie/podcast/rte-dave-clarkes-white-noise/id505578675
01.00 CLR feat. Pfirter
www.clr.net
www.pfirtermusic.com
This episode CLR welcome back Juan Pablo Pfirter, one of the main icons in South America's electronic music scene. With a career that spans over a decade, Juan Pablo has developed a unique and personal style and can be seen in particular dj sets that venture through the many subgenres of Techno. Pfirter is nowadays considered one of Argentina's artist with the biggest international music projection thanks to releases on CLR, Stockholm Ltd, Figure, Stroboscopic Artefacts, Perc Trax and his own MindTrip imprint. His records are regularly charted and played by the likes of Marcel Dettmann, Len Faki, Chris Liebing, Speedy J, Perc, Oscar Mulero, Dave Clarke and many more. All of this allows him to perform in Argentina and South America's best clubs as well as Europe's most respected, such as Berghain (Berlin), The End (London), Rex Club (Paris), Tresor (Berlin) or The Loft (Barcelona). Today actually marks the release of MindTrip´s MT08 "From The Lab To The Club Pt. 2", featuring the collaboration between Pfirter & Chris Liebing entitled "420", as well as great music by Dax J, Yuuki Sakai and Obscure Shape.
01 / ZIPPO / X / Involve
02 / Distant Echoes / Master Blaster / Dystopian
03 / Pulse One / Irrational Concept / Subsist Records
04 / Absent / It Delivers All Equally To The Same End / Belief System
05 / Tobias / He Said / Blue Hour Remix / Ostgut Ton
06 / The Blunted Boy Wonder / TimeSquare / Novamute
07 / Pulse One / It's What I Am / Subsist Records
08 / Space DJz / Rise / Novamute
09 / Archetype / Persistence Of Vision / Black Nation Recordings
10 / Absent / Time Travel / Belief System
11 / Jesse Jakob / Barrage / Pfirter Remix / Traut Muzik
12 / Pfirter & Liebing / 420 / MindTrip
13 / Antonio De Angelis / In Crisis / Sleeparchive Remix / Unreleased
14 / Vohkinne / Battery / Ben Sims Remix / Atrophic Society
15 / Urbano / Back In Black / MindTrip
16 / Thomas Hessler / Perception / Index Marcel Fengler
17 / Pfirter / Erosion / MindTrip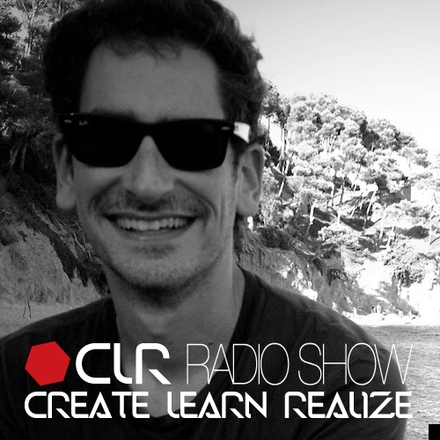 02.00 Solid Steel feat. Coldcut
www.ninjatune.net
Ninjatune founders and prime moves Coldcut flex for Your joy once again..
03.00 HeavensGate #418
www.heavensgate.co.uk
**** IBIZA LIVE SERIES
Hour 1 = Alex M.O.R.P.H. live at Ocean Drive Sky Bar Ibiza
Hour 2 = Menno de Jong live at sunk pres. HeavensGate at Privilege Ibiza