Fri 25/Sat 26
00.00 Corsten's Countdown #369
www.ferrycorsten.com
01. Lush & Simon feat. Delaney Jane - In My Hands [Doorn]
02. Tom Staar & Ansolo - Totem [Size]
03. Above & Beyond feat. Alex Vargas - Blue Sky Action (Extended Radio Mix) [Anjunabeats]
04. Cosmic Gate & Jerome Isma-ae - Telefunken [Wake Your Mind]
05. Dimension - Deorum (Original Mix) [Flashover Trance]
06. KhoMha - Elektrikute [Coldharbour Recordings]
07. Andain - Promises (Myon & Shane 54 Summer Of Love Mix) [Black Hole Recordings] [Listener's Choice]
CORSTEN'S COUNTDOWN TOP 3
08. Derb - Derb (Jacob van Hage Remix) [Kontor] [#3]
09. Justin Strikes - Love For You [Flashover House] [#2]
10. Ferry Corsten - Festival Crash [Flashover Recordings] [#1]
01.00 Mainstage #216
www.wandwmusic.com
01. CLMD feat. Sirena - Wild Men
02. Smash of the Week: Dimitri Vegas & Like Mike vs W&W - Waves
03. Dannic - Zenith
04. Firebeatz & KSHMR - No Hereos (feat. Luciana)
05. Cirez D - On Off (Jewelz & Sparks Melbourne Version)
06. Most Wanted: R3hab & VINAI - How We Party
07. Steve Brian & Tabasco Bob - Time & Time
08. Cosmic Gate & Jerome Isma-Ae - Telefunken
09. Aruna - Start A Fire (Husman Remix)
10. Mark Knight & Discoworker feat. Robbie Leslie - The Diary Of A Studio 54 DJ
11. Pierce Fulton - Kuaga
12. Dada Life - One Smile
13. Jay Hardway & Mike Hawkins - Freedom
14. Luke Bond - Maxima
15. Above & Beyond ft. Alex Vargas - Blue Sky
16. Sandro Silva & Arston - Symphony
17. Orjan Nilsen feat. Christina Novelli - Hurricane
18. Alexander Popov - Eternal Flame
Get the podcast now: http://podcast.wandwmusic.nl/get.php?web=wandw_mainstage_podcast-2014-07-20-70160.m4a
02.00 Subsystem Presents #007www.soundcloud.com/subsystemrecordsFeat: KristianKristian is originally from Gibraltar, In 1997 he moved to London, after finishing his degree at Cardiff Uni. He started dj'ing in1999/2000 as a resident of Chichime, and soon began to play all over London and the UK. Late 2002 he signed with legendary UKPsytrance label Transient Records. He has now compiled 5 VA's for them, becoming an internationally renowed dj along the way. He nowDjs for Dacru Recs (Belgium) and Red Dust Recs (Spain). He is also part of the live act Dejavoo together with Fran Mura aka PlasticVibe, and have 3 album releases under their belt, and toured the globe extensively.In 2010 he was ranked 766 in the world by the worlds most important dj poll the DJ Mag top 100.and has been interviewed in idjmagazine and in dj mag (as dejavoo).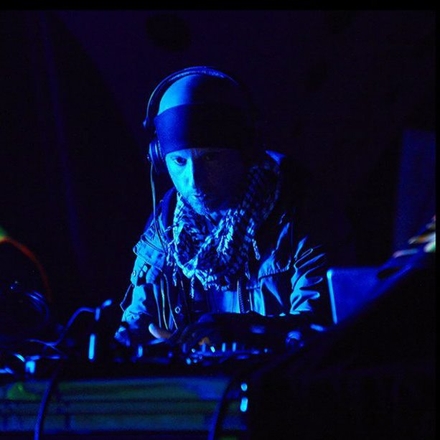 For more: https://soundcloud.com/dejavoomusic
03.00 Sirkus Sirkuz Presents..
www.soundcloud.com/sirkus-sirkuz
Nicky Night Time - Everybody Together [One Love Records]
Hystereo - Redolent [CDR]
Avon Stringer - Tell You No Lie (Daggers Mix) [One Love Records]
Hoshina - Anniversary Push [BNR]
Corderoy - Dark Disco [CDRY]
Full Crate X Mar - Man x Woman (Let the Machines Do The Work Mix) [Island]
Herve - Tear The House Up (Sleepy Tom Mix) [Mad Decent]
Mao - Ways Of Seeing (Copy Paste Soul Mix) [Uschii Music]
Mason feat. Rouge Mary - Gotta Have You Back [Animal Language]
**SERIOUS SOUND** Spank Rock - Gully (Brodinski Mix) [BNR]
Out-Ro - PartySiren (DPPLGNGRS Mix) [Rocstar Recordings]
Moonbotica - Beats & Lines (Turbo Turbo Mix) [Moonboutique]
Alex Snow - Killer Season (Chicago Loop Mix) [Trashz]
Plump DJs - Roll Dope Rhymes [Grand Hotel]
Tiga - Bugatti [Turbo]
Halenn - Come On [Trashz]
04.00 Solid Steel
www.solidsteel.net
feat: Coldcut & Boca 45
Worship Coldcut at www.ninjatune.net
Praise Boca45 at www.facebook.com/Boca45
Sat 26/Sun27
22.00 Springsession
www.mrspring.net
00.00 Whitenoise #447
www.daveclarke.com
Sin Eater - Balthazar & JackRock
The Cemetery - Izars
Dread - Kirk Degiorgio
The Following - Flug
Jacknife - Len Faki
So Far - Hoshina Anniversary
Push - Hoshina Anniversary
Protein (Demia E.Clash Remix) - Francesco Terranova
Signals On The Double - Retape
ICD-11 - Jose Pouj
Dynamica (Mental Resonance Rmx) - Future 16
Who Controls (Thomas P. Heckmann Remix) - David Meiser & Black Asteroid
This Is The Place - Leon Vynehall
Download this show now from RTÉ - http://www.rte.ie/radio1/podcast/podcast_whitenoise.xml
Subscribe FREE with iTunes - https://itunes.apple.com/ie/podcast/rte-dave-clarkes-white-noise/id505578675
01.00 Go Deep!
www.fishgodeep.com
Deep House, straight from the source.. ;)
03.00 Audio Sunshine #27
http://www.facebook.com/audiosunshine
http://twitter.com/audiosunshine
04.00 DJ Pressure
No Soical media == more time for glitch-rockin' ;)