Fri 6/Sat 7
00.00 Corsten's Countdown #362
www.ferrycorsten.com
01. Eric Prydz - Liberate [Virgin]
02. EDX - Air For Life [Pinkstar]
03. Jacob van Hage - Raid [Flashover Recordings]
04. Moguai - The Future [Punx]
05. Leolife - Empathy [Infrasonic Recordings]
06. Anske - Vilnius [Always Alive Recordings]
07. OceanLab - Satellite (Original Above & Beyond Remix) [Anjunabeats] [Listener's Choice]
CORSTEN'S COUNTDOWN TOP 3
08. EDU & Kristoffer Ljungberg - Outbreak (BXT Remix) [Macarize] [#3]
09. Ferry Corsten ft Simon LeBon - Fire [Flashover Recordings] [#2]
10. Faruk Sabanci & Yilmaz Altanhan - Eighties 2014 [AVA Recordings] [#1]
01.00 Mainstage #209
www.wandwmusic.com
01. Tom Fall feat. Yoshi Breen - One For Love (Tom Fall Remode)
02. Dimitri Vegas, Like Mike, Diplo & Fatboy Slim ft. Bonde Do Role & Pin - Eparrei (W&W Remix)
03. Tony Junior & Baggi Begovic - Plur Warriors
04. Chainsmokers - Selfie (Botnek remix)
05. Kill FM feat. Helena J - Dont Go Dark
06. Royksopp & Robyn - Do It Again (Deniz Koyu Remix)
07. Porter Robinson - Sad Machine (Nurettin Colak Bootleg)
08. Smash of the Week: Axwell & Ingrosso - We Come, We Rave, We Love
09. Domeno, Mikey Salerno - Science
10. Gareth Emery - Entrada
11. Most Wanted: Bingo Players - Knock You Out (Hardwell Remix)
12. Mike Hawkins - Revolt
13. Laidback Luke & Marc Benjamin - Were Forever
14. Bare - Trooper
15. Shermanology & John Christian ft. Oliver Rosa - Pinball
16. Naughty Boy feat. Sam Smith – La La La (White Panda X Gazzo Remix) [Free Download]
17. Special Features – Save The Beat [Free Download]
18. Jack Eye Jones - Far East (Blasterjaxx Remix)
19. twoloud - Big Bang (Bass Modulators Remix)

Grab the Show here: http://Show.wandwmusic.nl/get.php?web=wandw_mainstage_Show-2014-06-01-79174.m4a
02.00 L.A.W.
www.soundcloud.com/weareLAWdjs
Tracklisting:
1. Deadsound – Gravity / Exium 001 Remix (DSNT Records)
2. Objection - Protest (Distorted Perception)
3. Jonas Kopp – Starburst (CLR)
4. Maria Goetz – Gale (Illegal Alien Records)
5. Forward Strategy Group – Levity (M_Rec Ltd)
6. Samuel L. Sessions – Helium Burst (Sleaze Records)
7. Static Sense - Raw (Business Class Records)
8. Andres Gil – Perla / Danny Smith Remix (Clutch Trax)
9. Energun – Running Wasted (Wunderblock Records)
10. Darkcell – Rugged (Fluxus)
11. Jonas Rech & Auditiv – Stahltrommel (Rewashed Ldt)
12. UVB – Quiet Life (MORD Records)
13.Matt tdk – The Downward Spiral (unsigned)
14. Myler – Androgheda (Variance)
15. John Mitchell - Sober Justice / ad.lib Remix (Clutch Trax)
16.Will Kinsella – Werther's Original (Kombination Research)

Remember, stalk the grrrrls on twatr: www.twitter.com/weareLAWdjs
03.00 CLR
www.clr.net
This time: Truncate www.audioinjection.com
This time CLR welcome back the L.A. based Techno activist, prolific producer and worldwide requested DJ Truncate on the CLR Show. David Flores started djing at the age of 15 and started to produce his own music under the moniker Audio Injection only a few years later. Since being associated with local event production group Droid Behavior in 2003, you can find him as a resident at the infamous Interface warehouse events as well as a regular producer for Droid Recordings. In early 2011 he started the project Truncate, which focuses on the deeper and more raw side of Techno. His Truncate releases have been gaining support from big players such as, Ben Klock, Marcel Dettmann, Chris Liebing, Speedy J, DVS1, Luke Slater, Ben Sims and many more. With his heavy remix,production and touring schedule there is no slowing down in the near future for David as he continues to shape his own sound, putting Droid Behavior and Los Angeles on the Techno map.

Tracklist:
01. Truncate - Mira Mar (Rework)
02. Mark Broom - Silenced Part 2
03. Marco Faraone - Etna (Truncates Back to Basics Mix)
04. James Ruskin - Logical Force (Claude Young Remix)
05. Ben Sims - Tough Groover
06. Woo York - I Am Against (Phase Remix)
07. Doka - Figure 4
08. Donato Dozzy - Sotta Ma Sotto
09. Developer - B03 - Modularz 16
10. Truncate - Untitled
11. Endlec - Suspence (Maks Remix)
12. Psyk - Nine
13. Radio Slave - Just Werk
14. Flex - Black Terra (Truncate Remix)
15. Audio Injection - Outburst
16. Envoy - Dark Maneuvers
04.00 Solid Steel
www.solidsteel.net
This time: Four Tet www.fourtet.net

Sat 7/Sun 8
22.00 Springsession
www.mrspring.net
00.00 WhiteNoise #440
www.daveclarke.com
Aleph - Inigo Kennedy
Graw - Leghau
Helium Burst - Samuel L Session
Silence (Sleeparchive Remix) - Unam Zetineb
SP-8 - Stevie P
de-Program - Luis Flores
Kattegat PT. 2 - 2000 and One
Lemon (A.Mochi Remix) - MrSterne & Sugiurumn
Motechnique - Itokim
Days of Jack - Kyle Geiger
Patrick Walker - Magnetic Storm
Birth - Inigo Kennedy
Download this show now from RTÉ - http://www.rte.ie/radio1/podcast/podcast_whitenoise.xml
Subscribe FREE with iTunes - https://itunes.apple.com/ie/podcast/rte-dave-clarkes-white-noise/id505578675
01.00 Sunil Sharpe
www.sunilsharpe.com
This month Sunil Welcomes Waterford Techno don Niall Power for a guest mix, and plays the first of 2FM's recordings from Life Festival 2014, with Jon Hussey from the Liquid Tent..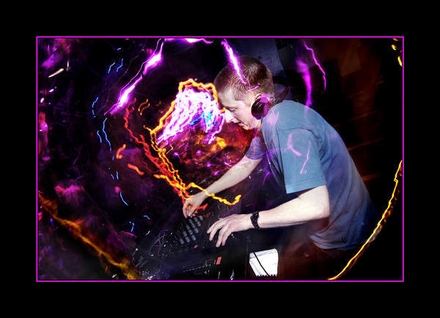 03.00 CLR
www.clr.net
This time: Anthony Parasole http://ostgut.de/booking/artist/anthony-parasole
This time CLR welcome Anthony Parasole from Brooklyn for the first time on the CLR Show. Anthony is a longtime employee of Halcyon, friend of Levon Vincent and partner in Deconstruct Music. He is a prominent figure within the underground House and Techno resurgence of NYC, known for the deepest sounds of those genres and for gracing multiple dance-floors home and abroad from Shelter to Berghain. Anthony has had a breakout year in 2012 with his track "TYSON" featured on the highly acclaimed Fabric 63, mixed by Levon Vincent. He also launched his new label The Corner with the release COR-01 "Tri-State" by Dj Qu & Nor'Easter, which sold out worldwide. Just recently he released COR-02 "Atlantic Ave" by Anthony Parasole & Phil Moffa to highly critically acclaimed reviews on multiple online magazines. June is his studio month and he has a slew of productions lined up for 2014.
Face Tony's book: https://www.facebook.com/AnthonyParasole?fref=ts
04.00 That Diggin' Show S01E02
www.rte.ie/radio
Found Music from the RTÉ Vinal Record Library..
rockers revenge - sunshine partytime (london lonx18)
jackie mclean - dr jackyll and mr funk (rca pc1575)
hamilton bohannon - lets start to dance again (london hlx10582)
extra ts - et boogie (sunnyview sun404)
ExTras - havent been funked enough (konduko tmtt1a)
gino soccio - remember (atlantic atl50891)
afrika bambaata and soulsonic force - looking for the perfect beat [bonus 2] (21records pospx561)
klein and mbo - dirty talk[usa connection] (tmt recs tmtt7002)
romanelli - connecting flight (21 recs pospx484)