Fri 30/Sat 31
00.00 Corsten's Countdown #361
www.ferrycorsten.com
01. Bart Claessen & Sir Adrian feat Sarah Russell - Picking Up The Pieces [DDJR]
02. Steve Brian & Jason Ross - Good Love [Enhanced Progressive]
03. EDU & Kristoffer Ljungberg - Outbreak (BXT Remix) [Macarize]
04. Mateusz - Zeal (In Search Of Sunrise Mix) [Lange Recordings]
05. Faruk Sabanci & Yilmaz Altahan - Eighties 2014 [AVA Recordings]
06. Klauss Goulart & FTampa - Samba [Metanoia Music]
07. Marc Marberg with Kyau & Albert -- Megashira [Euphonic] [Listener's Choice]
CORSTEN'S COUNTDOWN TOP 3
08. Dimension - Vicus [Flashover Recordings] [#3]
09. Dakota - CLXXV [Coldharbour] [#2]
10. Ferry Corsten ft Simon LeBon - Fire [Flashover Recordings] [#1]
01.00 Mainstage #208
www.wandwmusic.com
01. Otto Knows - Parachute
02. Gorgon City - Here For You ft. Laura Welsh (Bingo Players Remix)
03. Wolfgang Gartner & Popeska – We Are The Computers
04. Blinders - Rifter
05. Nevel & Dunky - Zulu
06. Matisse & Sadko - Azonto
07. Kill The Buzz - Carbon
08. Deorro & J-Trick - Rambo (Hardwell Edit)
09. Deadmau5 - Avaritia
10. BURNS - Emos
11. Smash of the Week: Bingo Players - Knock You Out (Hardwell Remix)
12. 4 Strings - Living Colors
13. Most Wanted: Husman - Who We Are
14. Borgeous - Wildfire
15. David Gravell - Timebomb
16. Gareth Emery ft. Ben Gold - Javelin
17. Faruk Sabanci & Yilmaz Altanhan - Eighties 2014
18. Flostradamus - Moshpit (Headhunterz Remix)
Get the podcast now (requires VLC or Quicktime) - http://podcast.wandwmusic.nl/get.php?web=wandw_mainstage_podcast-2014-05-25-89507.m4a
02.00 Whitenoise #438
www.daveclarke.com
**Reloaded for greater Justice**
Negative Leaders - millimetric
Waves of Fear - The Exaltics
Down here - DeFekT
Automat - Anthony Rother
Night Wolves (DeFeKT Remix) - Mr Magnetik
Enantiodromia - Simulacra
Safe Scouting Guide - dynArec
Evolution Stellaire - Umwelt
Stepping Away - Fleck ESC
The Way Out - The Exaltics
By The Way (remix by NÖVÖ) - Adan & Ilse
Spacewatch Project - Umwelt
She - Lectromagnetique
Get the Podcast now from RTÉ - http://www.rte.ie/radio1/podcast/podcast_whitenoise.xml
Subscribe for FREE with iTunes - https://itunes.apple.com/ie/podcast/rte-dave-clarkes-white-noise/id505578675
03.00 Spectrum
www.facebook.com/spectrum.dnbdublin
A very Special Birthday Show tonight from Nick Fury , taking you from Liquid to the harder edge of the Spectrum!
1: Redeyes - Goodnight Brooklyn - Vandal
2: DuoScience & Flaco - Joshua - Influenza
3: Jaybee & Random Movement - Liquid V
4: Carter - Hard To Believe - Celsius
5: Dynamic - Sweet Talkin' - Sheer Velocity
6: David Boomah - Where Do We Go From Here Calibre Remix - Liquid V
7: Xcessive & Mesh - Elusive Greg Packer Remix - Interphase
8: Sumorphics - Burnside Park - Liquid V
9: Mutt Ft: Kevin King - Conversations Rene LeVice & Gremlinz Remix - CIA
10: Arkaik - Babylon Dub - Diffrent
11: Abstract Elements & Detail - Wrecked - Neodigital
12: MC Fats , Break & Die - Foundation Dub - U Understand Me Music
Don't froget to check Spectrum every Sunday Night from 10-12 GMT on RTÉ Pulse! www.rte.ie/digitalradio/pulse/
04.00 Psychonavigation
www.psychonavigation.com
1. Kohshi Kamata – IV [Psychonavigation Records]
2. Daniel McDermott – Moving With The Sun [Psychonavigation Records]
3. Samora – Who Knows (DJ. Rocca Remix) [Psychonavigation Records]
4. anodyne – Winter Solstice [Psychonavigation Records]
5. Replicants – Prototype 2 [Psychonavigation Records]
6. anodyne – All That You Leave Behind [Psychonavigation Records]
7. Mr.Bird – Soul Trooper Intro [Psychonavigation Records]
8. Mr.Bird – Grasping At Straws [Psychonavigation Records]
9. Orlando Voorn Presents La Cliqa – Dominate (Feat Cypher)[Psychonavigation Records]
10. Rival–Ace – Destination [Psychonavigation Records]
11. Brawdcast – 3 Amigos (Gel-Sol featuring Scratchmaster Joe Remix) [Psychonavigation Records]
12. Rival-Ace - 1st Verse [Psychonavigation Records]
13. Eedl –Too Few Arguments (No Arguments At All LACKLUSTERmx) [Psychonavigation Records]
14. Manta – Sitting Pretty (Lackluster Remix) [Psychonavigation Records]
15. Derek Carr – Letters [Psychonavigation Records]
16. Derek Carr – Sources Of Light [Psychonavigation Records]
17. Andrea Carri – Points Of View [Psychonavigation Records]
18. Bruno Bavota – If Only My Heart Were Wide Like The Sea [Psychonavigation Records]
Get Psychonavigated at bandcamp: http://psychonavigation.bandcamp.com/

Sat 31/ Sun 1
22.00 Springsession
www.mrspring.net
Back in the warm cuddly studio after last weekend's LIFE FESTIVAL! www.life-festival.com

Join us if You are in for the night: http://chat.mrspring.net
00.00 Whitenoise #439
www.daveclarke.com
Orbit - ESS
Peanut - Marquis Hawkes
Shake That ASS - Bodyjack
Phobia (Re-Plant) - Floorplan
Octane - Empty Void & Ron 101
Let's Go (Pittsburg Track Authority Remix) - DJ 3000
Fortress (Bouffmyhres 2014 Remake) - Hans Bouffmyhre
Paramnesia - Joton
Shifter - Samuel L Session
Unkname4 (Original mix) - ATProject
Endless September (Original Mix) - Furfriend
Negative Leaders - millimetric
Down here - DeFekT
Download the Podcast now from RTÉ - http://www.rte.ie/radio1/podcast/podcast_whitenoise.xml
Subscribe with iTunes - https://itunes.apple.com/ie/podcast/rte-dave-clarkes-white-noise/id505578675
01.00 CLR feat. Mike Parker
www.clr.net
This time CLR welcome back Mike Parker from Buffalo, New York on the CLR Show. Mike has been producing music since the 90's and lots of people know him from his extensive output on the Geophone label. In recent years, his tracks have also been showcased on labels like Prologue, Mote-Evolver, Semantica and many others. Mike's sound has a distinctly analogue character and his production ethos implies the precise rehearsal of the tracks, which are recorded live, without any subsequent edits and overdubs. His latest release on Mote-Evolver, "Spitting Electricity" just hit the shops a few weeks ago, following up last year's album "Lustrations" on Prologue. Later this summer Prologue will release a special EP of remixed tracks from this album by Svreca, Cassegrain and Edit Select. The present recording is an all vinyl set recorded live in Mexico City on the 18th of April 2014 for the "Twice As Proper" 7th Anniversary party.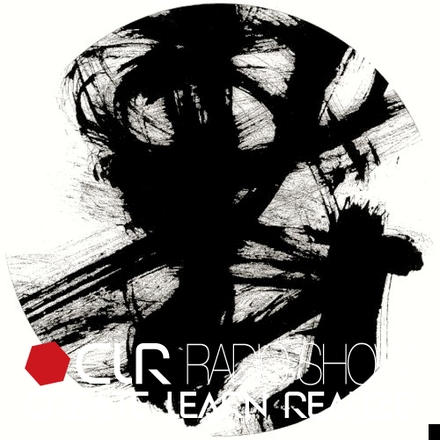 Mike is currently touring Europe and you can find the tour dates on his websites - www.mike-parker.net www.twiceasproper.com www.facebook.com/mike.parker.98229
02.00 Audio Surgery (r)
www.organdonors.dj
1. TJR, VINAI - Bounce Generation
2. TST, Dani L, Mebius - No Regular
3. Autoerotique - GO!
4. Steve Aoki, Diplo - Freak
5. Norcero, Montorsi - Bow
6. Bare , Mercer - Bangla
7. Dimitri Vegas, Martin Garrix - Tremor
8. Twoloud - Greatest Dj
9. Deorro - Hype (Autoerotique rmx)
10. Bobina, Vigel - Crunch
11. Jordy Dazz - Torpedo
12. Dyro - Sounds Like
13. Icona Pop, Randy Kattana Vs DVBBS (Organ Donors Dirty Silence mash up)
14. EPIC LRAD ( Organ Donors Mash Up)
15. Organ Donors & ASYS - We Call It Acid
16. Antolini & Montorsi - Attat
17. Organ Donors - Never Mellow
18. Organ Donors - Make The Girlies Wet (Breeze & Modulate rmx)
Tweet the lads re: where they buy latex - https://twitter.com/Organ_Donors
03.00 Solid Steel feat. Coldcut
www.solidsteel.net
This time the Ninjatune founders COLDCUT spin.
Do their Twitter: https://twitter.com/Coldcut
04.00 That Diggin' Show S01E01
www.2fm.ie
*** NEW SERIES ***
Music from the RTÉ Vinyl Record Library - Episode 1 of 10.
Un-re-mastered, Un-cleaned, played as god/allah/buddah/douglas adams intended..
set the tone - dance sucker (island 12wip6836)
atmosfear - what do we do (chrysalis chs122730)
stone - girl i like the way that you move [dub] (carrere cart261)
mahogany - ride the rhythm [dub] (westend arist12517)
willie hutch - brothers gonna work it out (motown tmgt 1285)
sly and robbie - search and destroy (taxi ipr2057)
little harry vs billy boyo - dj clash volume 2 (greensleeves grel50)
peech boys - dont make me wait [original mix] (tmt tmtt7001)
eugene record - magnetisim (wea lv25)
mass production - cant you see im fired up (atlantic lv27)
lamont dozier - goin back to my roots (wb lv24)