Fri 2/Sat 3
00.00 Corsten's Countdown #357
www.ferrycorsten.com
01. Justin Oh - Pryizzapoppa [Colorize]
02. Gareth Emery - Isolate [Garuda]
03. AN21 & Max Vangeli - Vafan (Marcus Schössow Remix) [Size Records]
04. JES, Cold Blue & Dennis Sheperd - Runaway [Black Hole Recordings]
05. Dimension - Vicus [Flashover Recordings]
06. M.I.K.E. Push - Astrolab [Coldharbour Recordings]
07. Airwave - When Things Go Wrong (Remix) [Bonzai Trance Progressive] [Listener's Choice]
CORSTEN'S COUNTDOWN TOP 3
08. Above & Beyond ft Alex Vargas - Sticky Fingers [Anjunabeats] [#3]
09. Stoneface & Terminal with Ellie Lawson - For You [Euphonic] [#2]
10. PAX - Flare [Flashover Recordings] [#1]
01.00 Mainstage #204
www.wandwmusic.com
01. Galantis - You (Still Young Remix)
02. Gareth Emery - Isolate [FREE]
03. Nic Chagall & Robbie Rivera ft Jonathan Mendelson - Starlight Moment (Tritonal Smashup)
04. Most Wanted: W&W & Blasterjaxx - Rocket
05. Sergio Mauri - Camelot
06. Sick Individuals - Rock & Rave
07. Sigma - Nobody To Love (Third Party Remix)
08. Dimitri Vangelis & Wyman X Steve Angello – Payback
09. Wolfpack & BobbyPuma - Jump
10. Foster The People - Coming Of Age (Firebeatz Remix)
11. Mainstage ID: Vato Gonzalez - ID
12. Vicetone - Ensemble
13. Funkagenda vs. Sultan & Ned Shepard - Astana (Mainstage Mix)
14. Smash of the Week: Alexandre Bergheau - Symptom
15. Twoloud - Greatest DJ
16. Dustin Lenji & Adinde - Zipper
17. Ben Gold - Depature
18. Jorn van Deynhoven - New Horizons (Mark Sixma Remix)
Get the podcast now: http://podcast.wandwmusic.nl/get.php-web=wandw_mainstage_podcast-2014-04-28-39917.mp3
02.00 Subsystem Presents #003 www.soundcloud.com/subsystemrecords
** Life Warmup 1/3
First of 3 special BONUS hours from Subsystem this month in advance of Life Festival 2014!! RTÉ Pulse and RTÉ 2fm will be at LIFE again this year covering all the action, so, to get us all
primed and ready, Subsystem, the hosts of the legendary Psy arena have roped in 3 guests to stir things up.. This time: Sensient.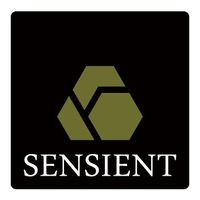 Sensient is Tim Larner from Melbourne, Australia. His music is deep, intelligent, progressive and absorbs the influence of many other musical styles (minimal, techno, breaks, glitch, jazz fusion) He has released 4 solo albums plus many compilation tracks on respected labels like Iboga, Plusquam, Flow, Plastik Park, Tatsu, ZMA and more. He also has made remixes for some of the big names in the scene including Ace Ventura, Perfect Stranger, Shiva Chandra and BigWigs.
In 2003 Sensient created Zenon Records which has now developed into one of the world's best and most respected psytrance labels. Zenon has formed an entire musical movement which has heavily influenced the Psytrance Music/Festival scene worldwide. Sensient has played at some of the biggest international festivals including Boom, Ozora, Voov, Universo Parallelo, Glade, Rainbow Serpent, Sonica, Fusion and this year for first time at Life Festival.
For more, hit: http://www.zenonrecords.com/ and https://soundcloud.com/sensient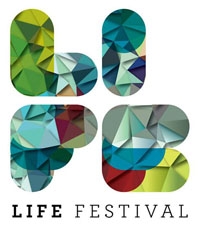 About life:
Life Festival 2014 is about forward thinking music. It's about showcasing the finest electronic artists over a three day open-air weekender and once again, Belvedere House will act as the backdrop for this celebration of talent. Relax in the sun by the lakeside stage, chill out in the shade of the wooded areas or bask in the glory of the main arena, whatever your musical preference, Life Festival has the line-up and the setting for you. So join us this May in welcoming some of the world's most accomplished producers, musicians and artists to our stages. For more, hit: www.life-festival.com
03.00 Spectrum
www.facebook.com/spectrum.dnbdublin
Drum & bass from Ireland's bass suppliers..
04.00 Psychonavigation
www.psychonavigation.com
1. Daniel McDermott - Bear The Tears [Psychonavigation Records]
2. Arpatle - Hit The Road [Psychonavigation Records]
3. Mr.Bird - The Eskimo [Psychonavigation Records]
4. Miss Silencio & Dr. Atmo - Spacerider [Psychonavigation Records]
5. Johnny Yesterday - Dollymount [Psychonavigation Records]
6. Sapphirine Phlant - Seashore [Psychonavigation Records]
7. Sense - Claymore [Psychonavigation Records]
8. Oliver Lieb - Surface Tension Pt 2 [Psychonavigation Records]
9. Lorenzo Montana - Hypnogreen [Psychonavigation Records]
10. David Harrow - Old Roman [Psychonavigation Records]
11. Letters Of Utrecht - Slow Exit [Psychonavigation Records]
12. Joel Fausto & Illusion Orchestra - Drunk Lady Licking Her Hand [Psychonavigation Records]
13. Antonio Trinchera - Odyssey [Psychonavigation Records]
14. Bruno Bavota - The Boy And The Whale [Psychonavigation Records]
15. Johnny Yesterday - Miss Mc Craw [Psychonavigation Records]
16. Johnny Yesterday - Vincents Pact [Psychonavigation Records]
17. Derek Carr - Sources Of Light [Psychonavigation Records]
Sat 3/Sun 4
22.00 Springsession
www.mrspring.net
00.00 Whitenoise #435
www.daveclarke.com
Devil's Tongue - Sinecure
Black Terra (Truncate Remix) - Flex
Acephale II - Call Super
Issue 2 - Ryuji Takeuchi
Stripped - Len Faki
Napalm - Coni
Microdot - Mushgroove
The Choice is Mine - Benny Rodrigues
Styl - Hndrk
Modul X-13 - Sven Schaller
Followed - Raphael Acohen
Night Clubbing (Perc London Dub) - Louisahhh!!! & Maelstrom
The Temple (Mick Finesse Remix) - Martyn Hare
Download this show NOW from RTÉ - http://www.rte.ie/radio1/podcast/podcast_whitenoise.xml
Subscribe with iTunes - https://itunes.apple.com/ie/podcast/rte-dave-clarkes-white-noise/id505578675
01.00 Global Warmup #530
www.judgejules.net
UMMET OZCAN VS. DASH BERLIN – Here & Now on the Run (Sandro Vanniel Mashup)
ZEDD FEAT. MATTHEW KOMA & MIRIAM BRYANT – Find You (Dash Berlin Remix)
MIKE SONAR – iLove
STONEFACE & TERMINAL with ELLIE LAWSON – For you
ARUNA – Start A Fire (Johan Malmgren Original Mix)

***TRIED & TESTED – RECORD OF THE WEEK***
SOUNDPRANK – Flare
STEVE BRIAN – Brooklyn Bazaar
CORDEROY – Open your eyes

***CLASSIC-CALL – BEN NICKY PICKS A CLASSIC***

SIMON PATTERSON – US
COLE PLANTE WITH MYON & SHANE 54 FEAT. RUBY O'DELL – If I Fall (Maor Levi Remix)
ORJAN NILSEN – The late anthem (Way too late mix)
ABOVE & BEYOND FEAT. ZOE JOHSTON VS. ARTY – You got to believe

DOWNLOAD TRACK OF THE WEEK
ESTIVA – BOXMEISTER

***GUEST MIX***

CORDEROY
RICHARD DURAND – Morning light
BEN GOLD – Departure
THE CHAIN GANG OF 1974 – Sleepwalking (Juventa remix)
GARETH EMERY – Isolate
ALEX M.O.R.P.H. vs. FEEL – Trancemission 2014 anthem
ARMIN & W&W & TIESTO – Adagio Fat Strings (Sandro Vanniel Mashup)
03.00 Heavens Gate #404
www.heavensgate.co.uk
Corti Organ:
01. AN21 & Max Vangeli - Vafan (Marcus Schossow Remix)
02. Ruben De Ronde - One Bad Hero (Soarsweep Remix) [Statement!]
03. Ilan Bluestone - Big Ben (Original Mix) [Anjunabeats]
04. Corti Organ - The Golden Age (Original Mix) [Fenology]
05. Above & Beyond vs. Arty feat. Zoe Johnston - You Got To Believe (Original Mix) [Anjunabeats]
06. Gabriel & Dresden - Rise Up (Original Mix) [Organized Nature]
07. Max Freegrant feat. Nevee - Twin Flame (Quantum & Orbion Remix) [Freegrant Music]
08. Tempo Giusto - Game Changer (Original Mix) [Lange Recordings]
09. Antillas feat. Destineak - Silenced (Original Mix) [Armada]
10. Dart Rayne & Yura Moonlight - The Air (Original Mix) [Amsterdam Trance Records]
11. Ronski Speed & Syntrobic feat. Elizabeth Egan - One With You (Stoneface & Terminal Remix) [Euphonic]
12. David Gravell - Melbourne (Original Mix) [Captivating Sounds]
Alex M.O.R.P.H. B2B Woody van Eyden:
01. Orjan Nilsen - The Late Anthem (Way Too Late Mix) [Armind]
02. Alex M.O.R.P.H. vs. Feel - Trancemission Anthem 2014 [Vandit]
03. Protoculture - Music Is More Than Mathematics (Extended Mix) [Rebrand]
04. RAM - Kingdom Of Dreams (Original Mix) [A State Of Trance]
05. Tomas Heredia - Behind Time (Original Mix) [Always Alive]
06. Alex M.O.R.P.H. feat. Natalie Gioia - My Heaven (Original Mix) [A State Of Trance]
07. Andrew Rayel feat. Alexandra Badoi - Goodbye (Original Mix) [Armind]
08. Jorn van Deynhoven - New Horizons (Mark Sixma Remix) [A State Of Trance]
09. Tiddey - Entrancer [In Trance We Trust]
10. James Dymond - Helios (Original Mix) [Fenology]