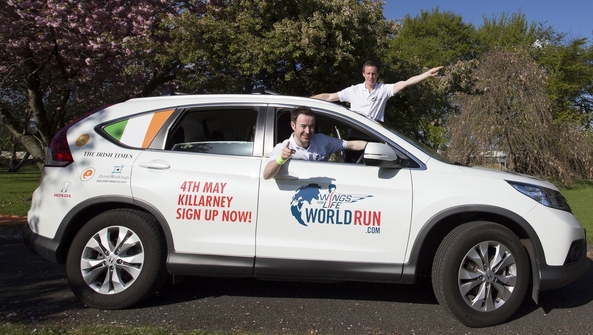 Weekenders with Ruth and Paddy are live in Killarney for the Wings for Life World Run on Sunday May 4th. Paddy will be joining Team 2fm and a whole host of stars running for those who can't as they help raise funds for Spinal cord research.
Don't forget if you haven't registered the closing date for registration is this Sunday at midnight https://www.wingsforlifeworldrun.com/en/sign-up/
Be a part of it on the day and join Weekenders with Ruth and Paddy for a special Weekender show kicking off on the Sunday from 12.
The race starts at 11am so be sure to get there early to support.