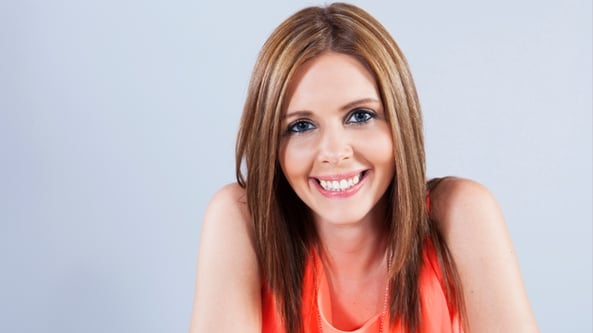 RTÉ 2fm today announced 2fm DJ Jenny Greene is to join pop star Nicky Byrne as a fellow presenter on The Nicky Byrne Show on 2fm.
The Nicky Byrne Show airs mid-morning, weekdays from 11am - 2pm and will commence on Monday 3rd March 2014.
The Nicky Byrne Show with Nicky & Jenny will be a lively mix of music with celebrity guests from the world of entertainment, music, sport and much more. This three hour show will have all of the essential ingredients to be a pacey, interactive, lively and maybe, just maybe, slightly controversial boost to your day.
Jenny Greene will continue to present The Electric Disco on 2fm every Saturday night from 7pm-10pm.
Jenny Greene is one of Ireland's most successful DJs. Her Saturday night Electric Disco show on 2fm is the biggest dance show on Irish radio. Her Electric Disco Tour is the most in-demand club booking in the country.
Jenny started DJing very early in life, getting her first set of decks at the age of 12. She learned how to mix on vinyl as a teen, hanging around dance pirate radio station Pulse FM after school. Her first big break came at the age of 15 as the warm up DJ in The Palace Nightclub in Dublin on Saturday nights. Jenny made the move to RTÉ in 2007 where she presents Friday and Saturday nights 7-10pm on 2fm. Friday nights is where Jenny introduces the hottest new tracks and remixes and Saturday is The Electric Disco - the most popular dance show in the country. The Electric Disco is a request-fuelled trip down memory lane for three hours of the biggest dance anthems in history.
In 2003 Jenny earned herself a place in The Guinness Book Of Records when she broke The World Record for The Longest DJ Set playing continuously for 75 hours. In 2011 The Electric Disco picked up the Best Radio Show award at the Irish Dance Music Awards in Dublin.
Commenting on her new role, Jenny Greene said: "I'm really looking forward to joining 2fm's exciting new daytime line-up and it's great to be in the studio during the day for a change, as Macca might say 'no more lonely nights'! I even have great company in studio with Nicky Byrne, what more could I ask for?"
Head of 2fm, Dan Healy said:"We are almost there...another great broadcaster to announce for 2fm. Jenny has been at the forefront of 2fm's music content and now joins Nicky Byrne front and centre in our daytime schedule."
2fm will be making further announcements on the new schedule in the near future, follow us on @rte2fm