This Years Loves :: Radio Activity Christmas Party
The Radio Activity Christmas party takes place in The Sugar Club on December 22nd.

Donal Dineen will be hosting an evening of light conversation, films and music called This Year's Loves.
It's a celebration of all that has made 2013 an epic year for music, particularly here in Ireland.

There's going to be live sets from Boxcutter, SlowPlaceLikeHome & Niwel Tsumbu as well as DJ sets from WIFE, Sunken Foal and Donal himself.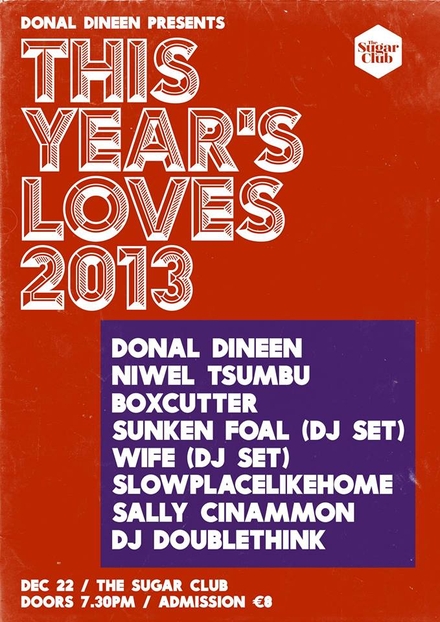 More Info:
http://www.facebook.com/events/185236148338351
http://www.thesugarclub.com/listings/event/donal-dineen-presents-this-years-love-2013