Comedian Pat Shortt joined us in studio this morning to chat about his new show 'Selfie'.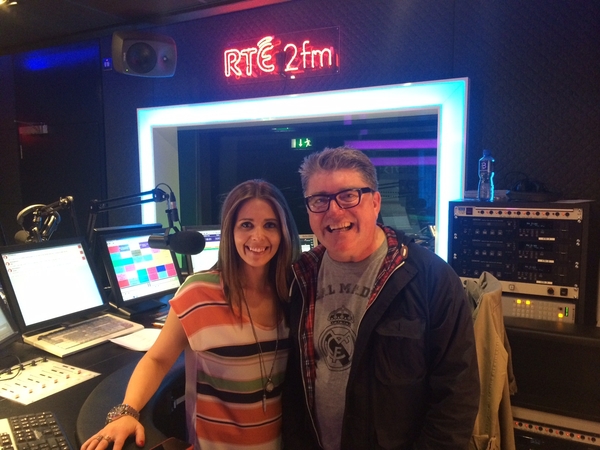 RTÉ News Reader Ray Kennedy was our Guest Quizmaster on 'Wednesday We-Wind Quiz '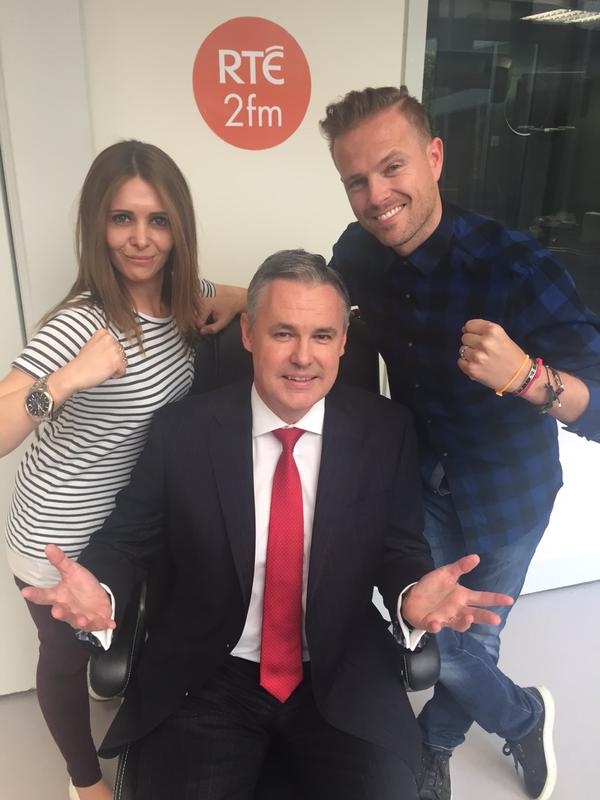 TV presenter Bláthnaid Ní Chofaigh popped into studio for a chat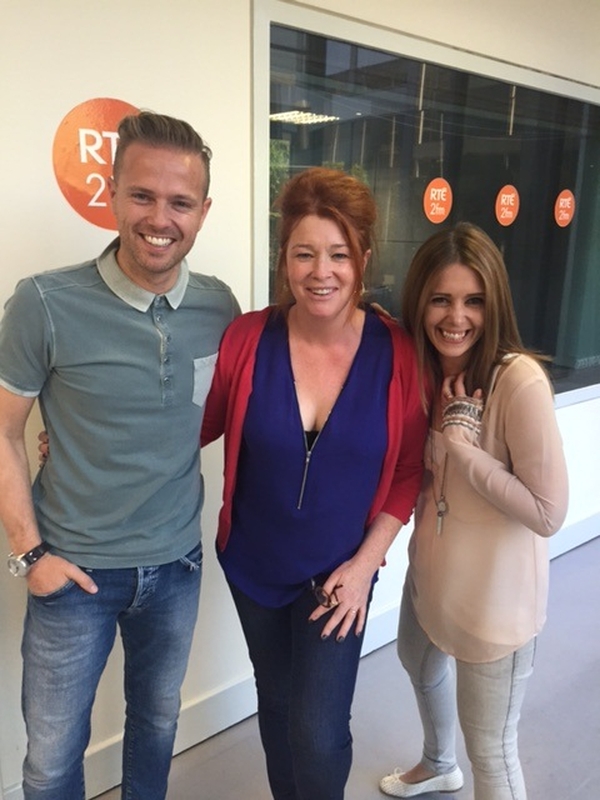 Louis Walsh dropped in to studio to give us the exclusive first play of Shane Filan's latest single "Me And The Moon"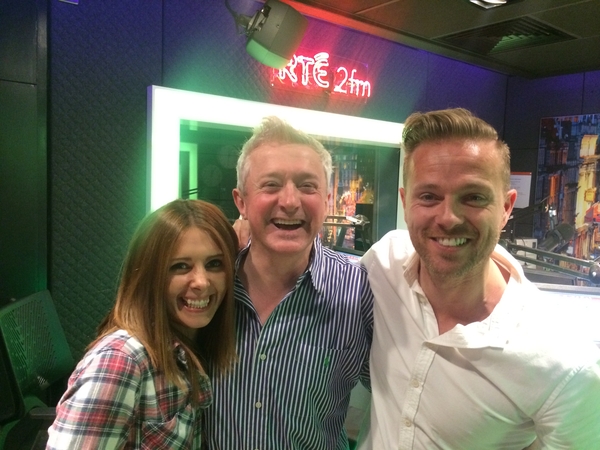 Girls Aloud singer Sarah Harding joined Jenny in studio to tell us about her new debut solo single "Threads"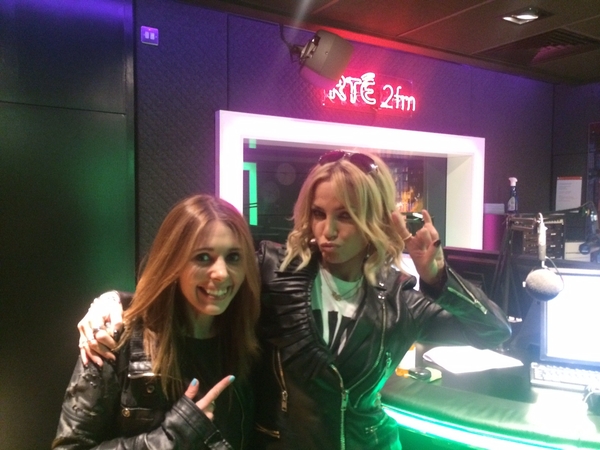 Professional MMA fighter Joe Duffy with our Nicky...We wonder who'd win in the ring?!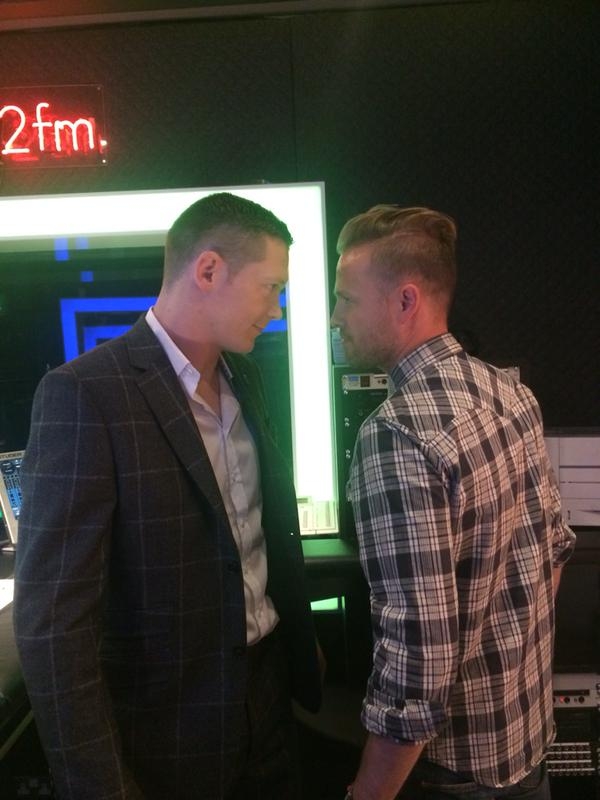 Five of the lovely Roses from the Rose of Tralee put Carl our Crash Test Dummy to the test!!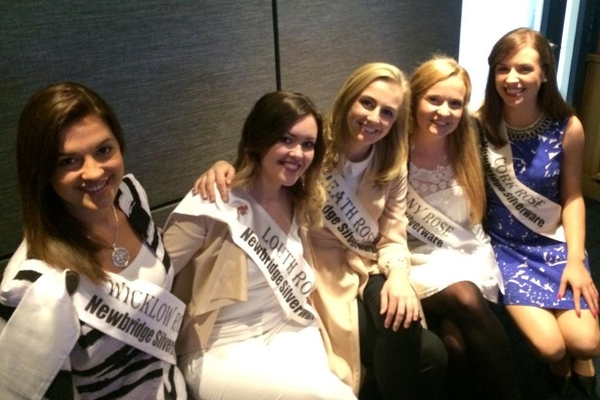 Jenny and Rhodes having the absolute craic in studio!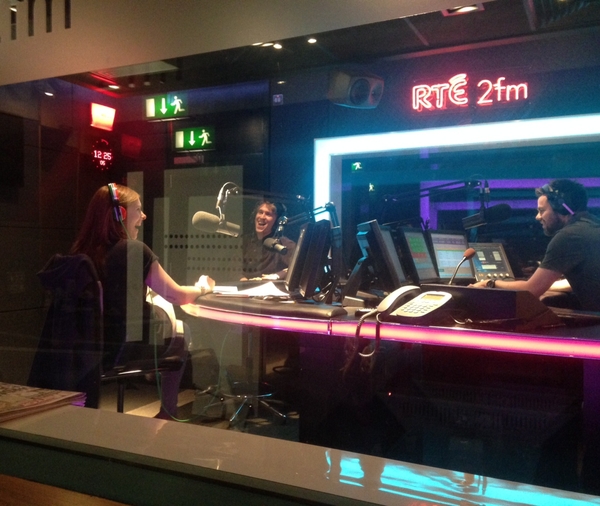 Jenny got to sit in one of the most iconic cars of all time, Hell's Chariot from the movie Grease!!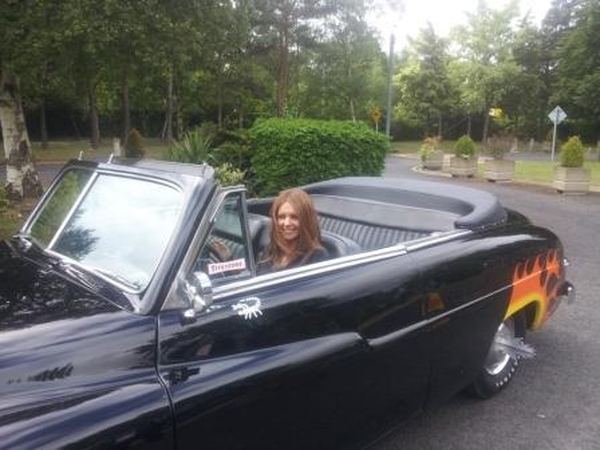 YouTube star Alfie Deyes came in to tell us all about his Pointless Book no 2!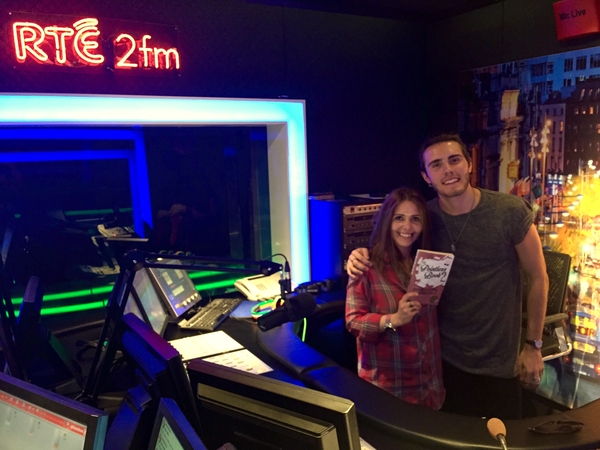 Nic Westaway aka Kyle Braxton from Home & Away came in and chatted about his life as an Aussie soap star!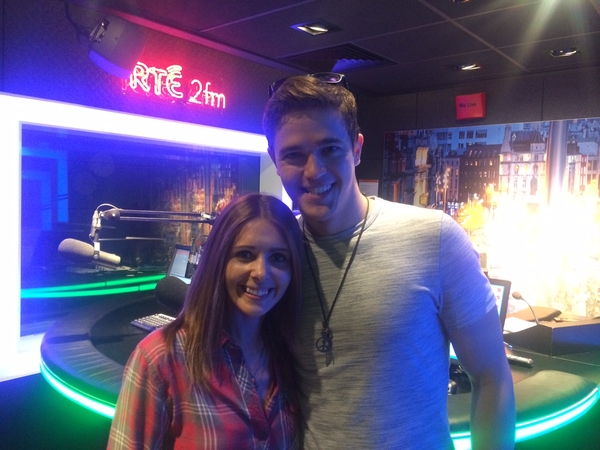 Award winning comedian Jason Manford joined Jenny in studio to tell us about his starring role in The Producers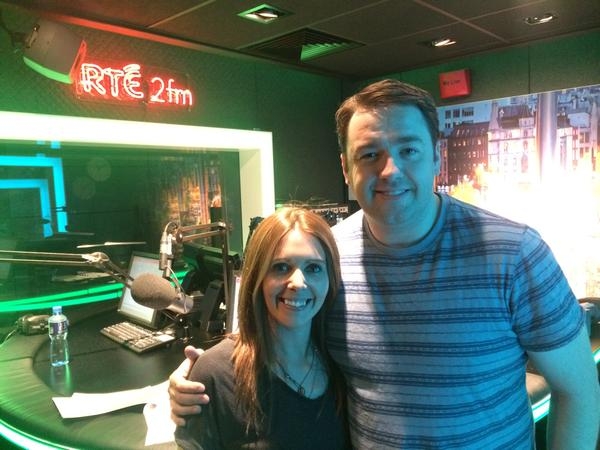 Professor Green joins Nicky and Jenny in studio...with some Crack Bird Chicken.....mmmmmmm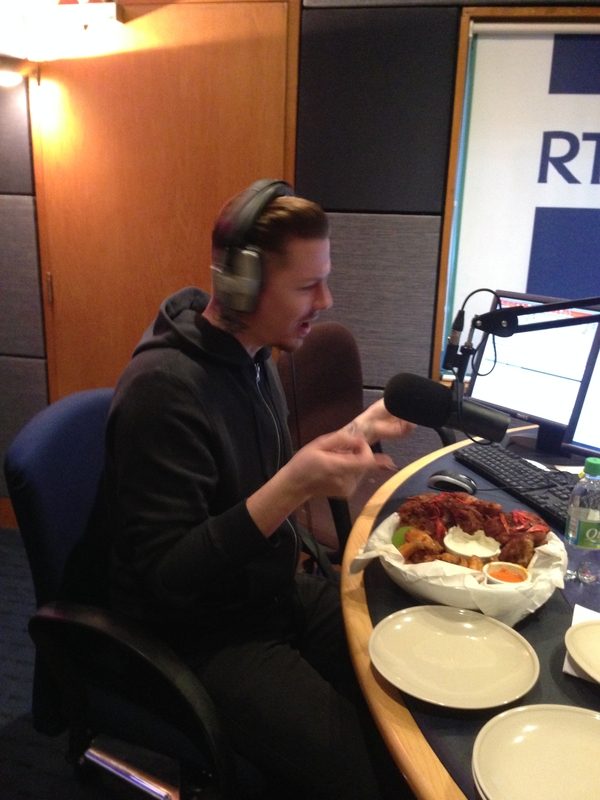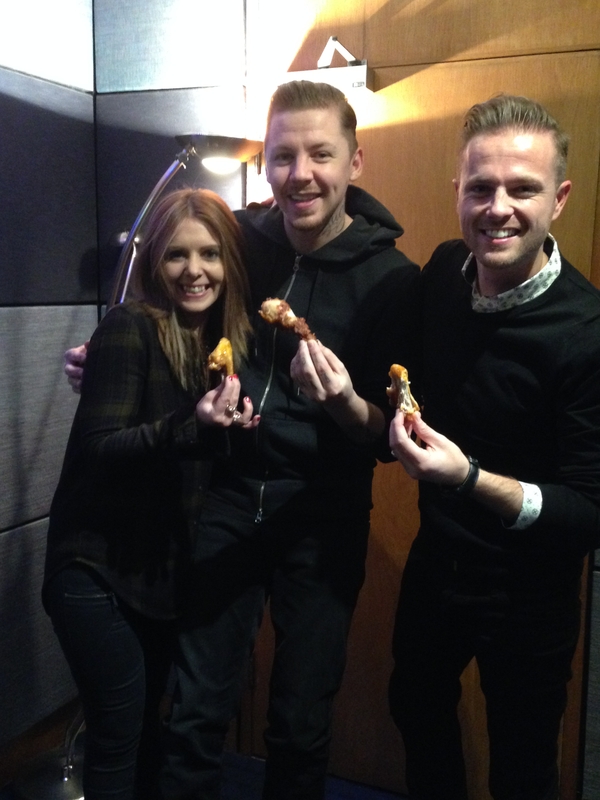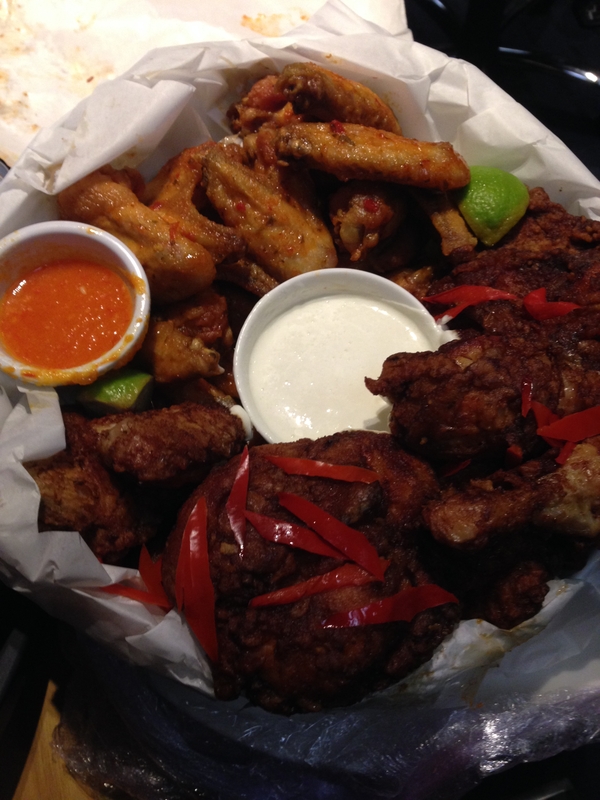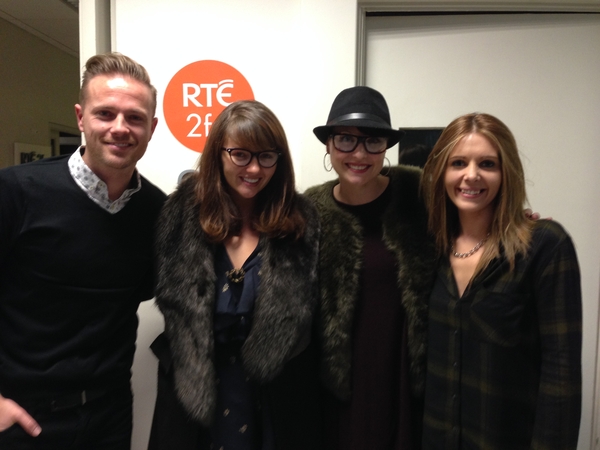 Emma Barton and Jasmyn Banks with Nicky and Jenny
Some pics below from today's Feel The Byrne featuring the Gorgeous Setanta and Alex from the D.S.P.C.A and The King Of Paws!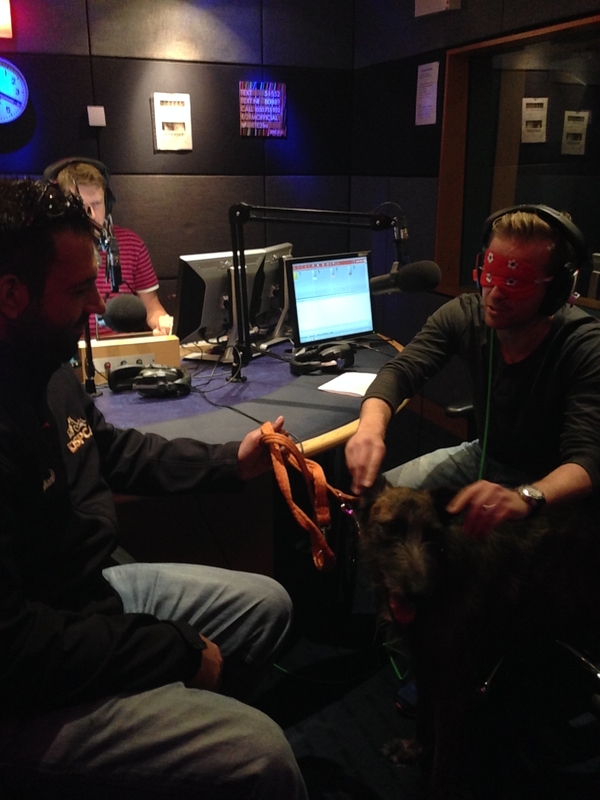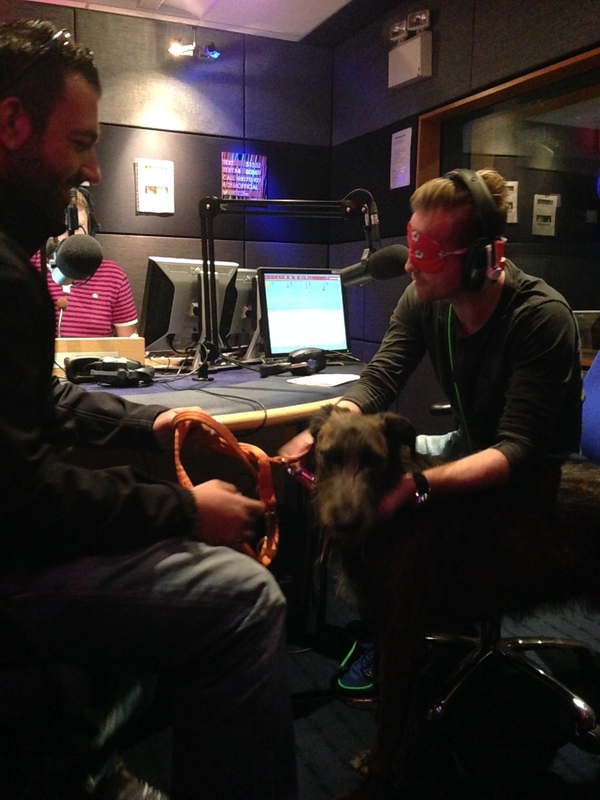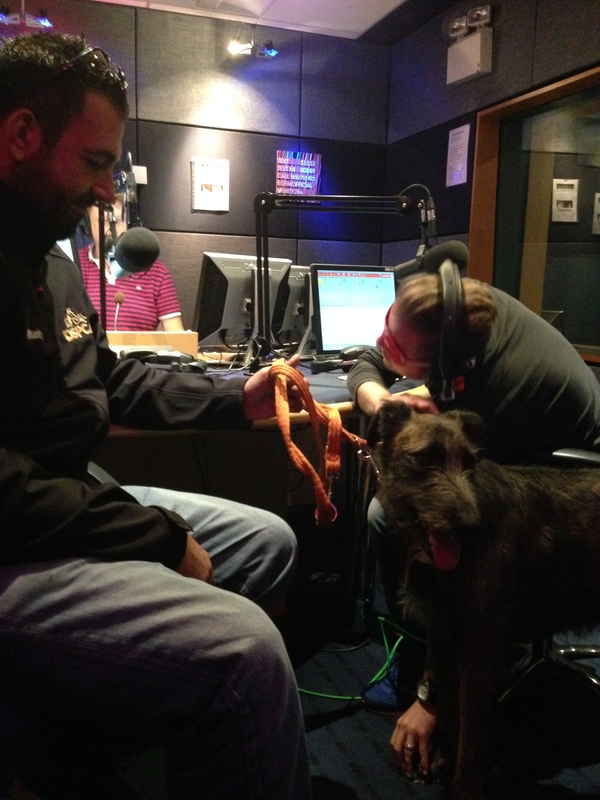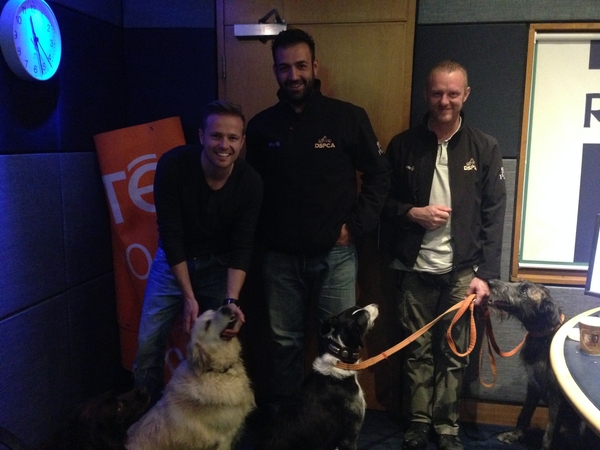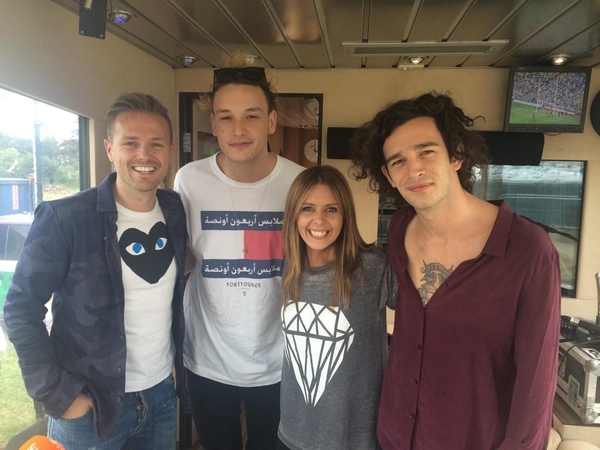 The 1975 at Electric Picnic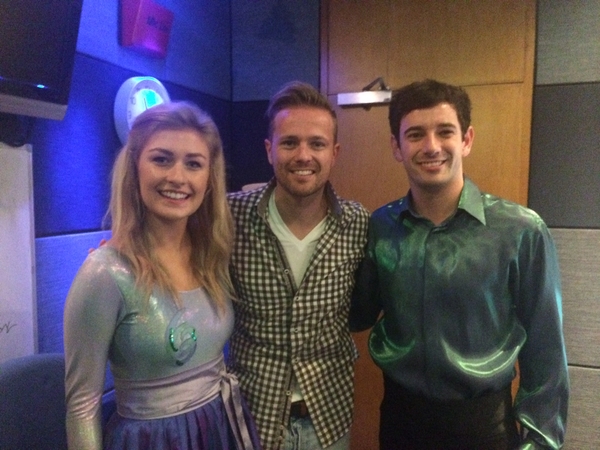 Orlagh Carty and Cal Moran from Riverdance were in Studio for 'Feel The Byrne'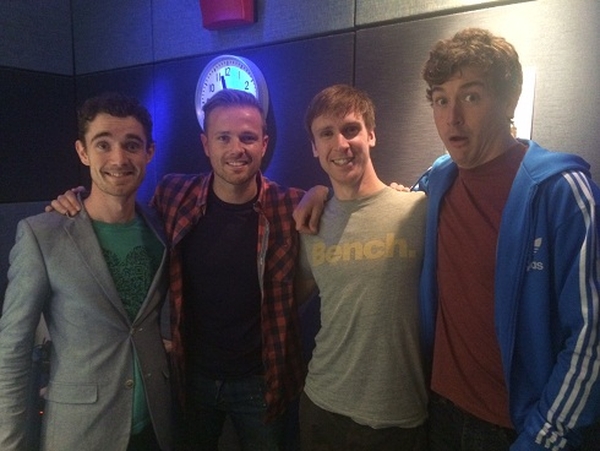 Nicky with Foil Arms and Hog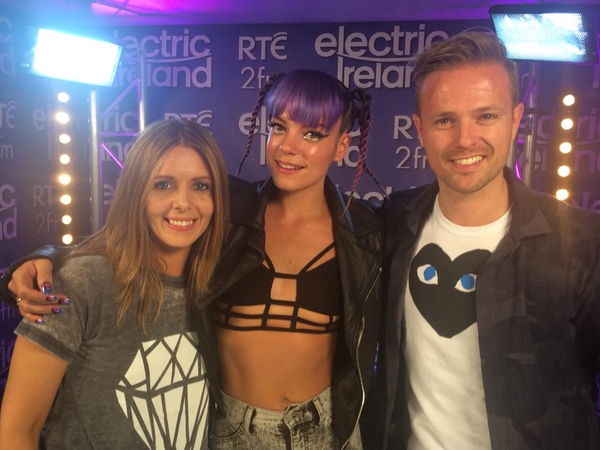 Nicky and Jenny with Lily Allen at Electric Picnic 2014
Below are some pics of our Blind Date Contestants today..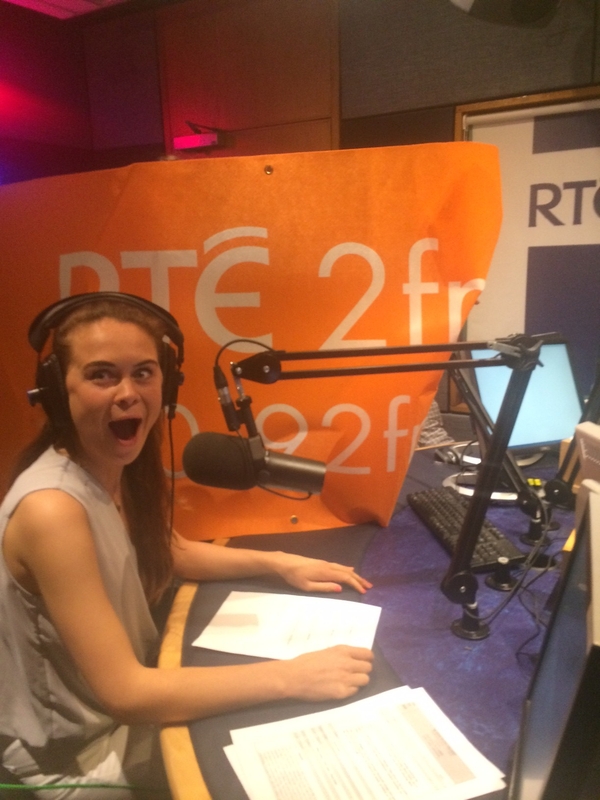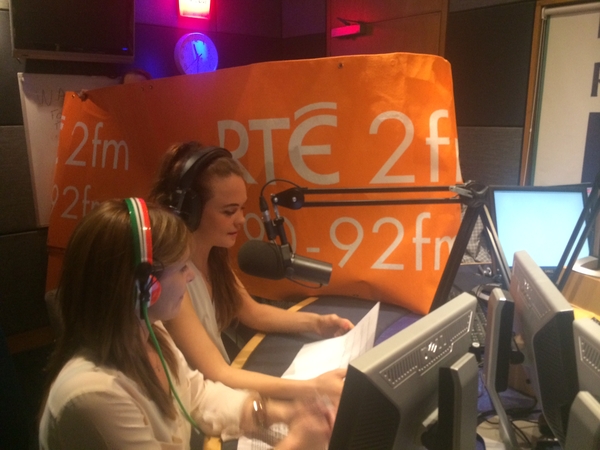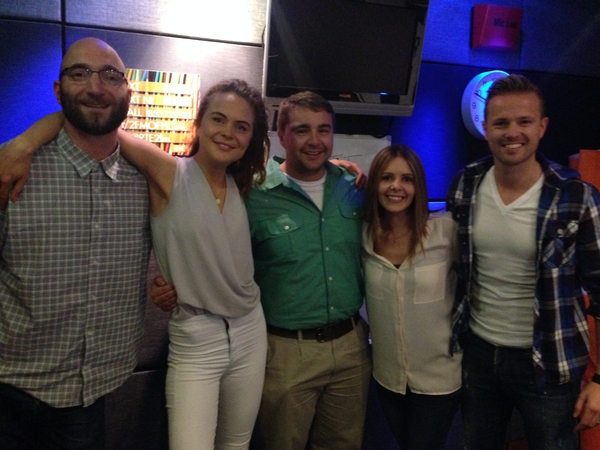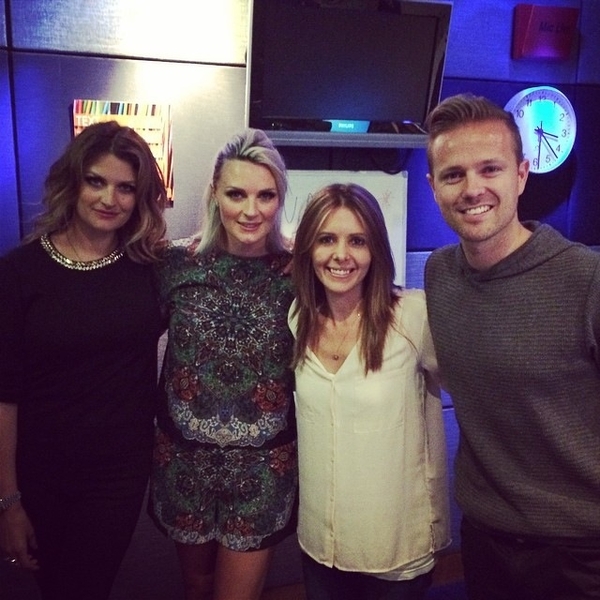 Sam and Nic aka Pixiwoo in studio
Rick joined Jenny in studio for our Vodafone competition and all was going well....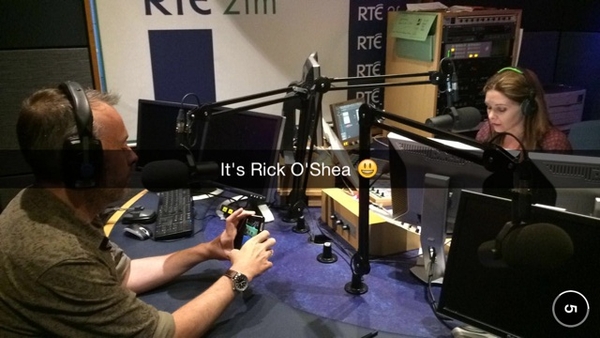 Until Rick beat our caller.....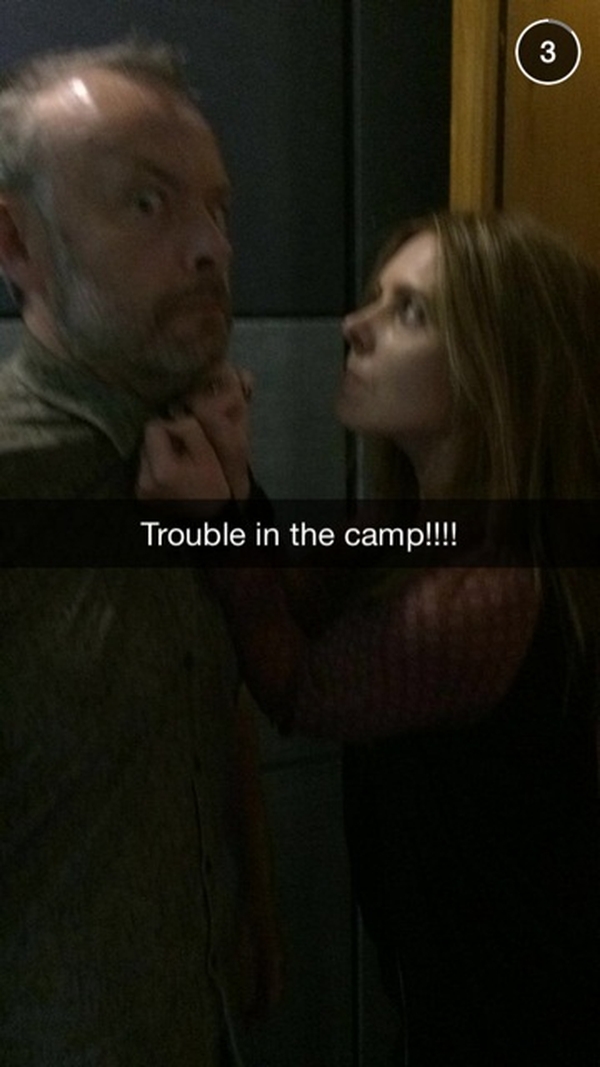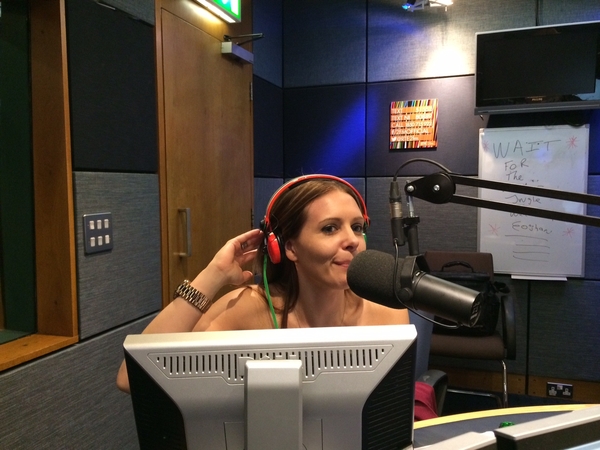 Jenny is doing the show naked today....ya know...just cause!!!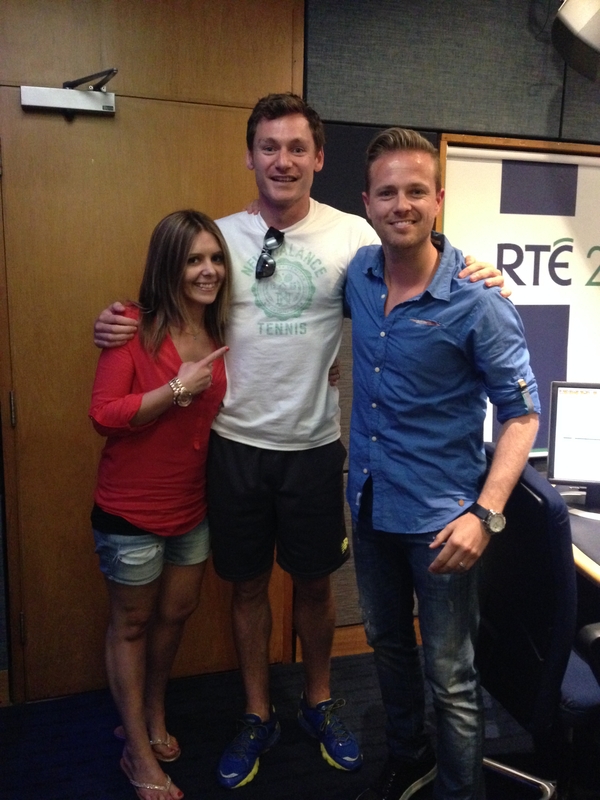 Jenny and Nicky with David Gillick in studio today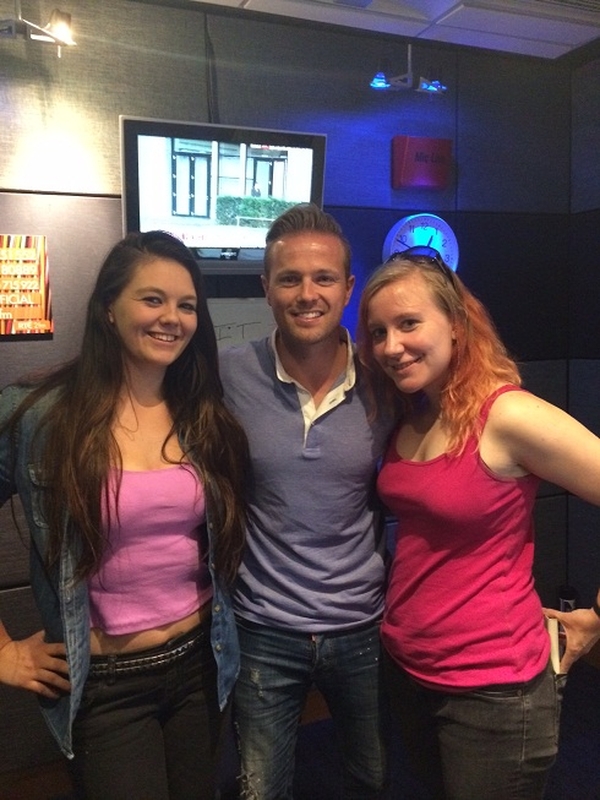 Nicky with wrestlers Katie Harvey and Polyanna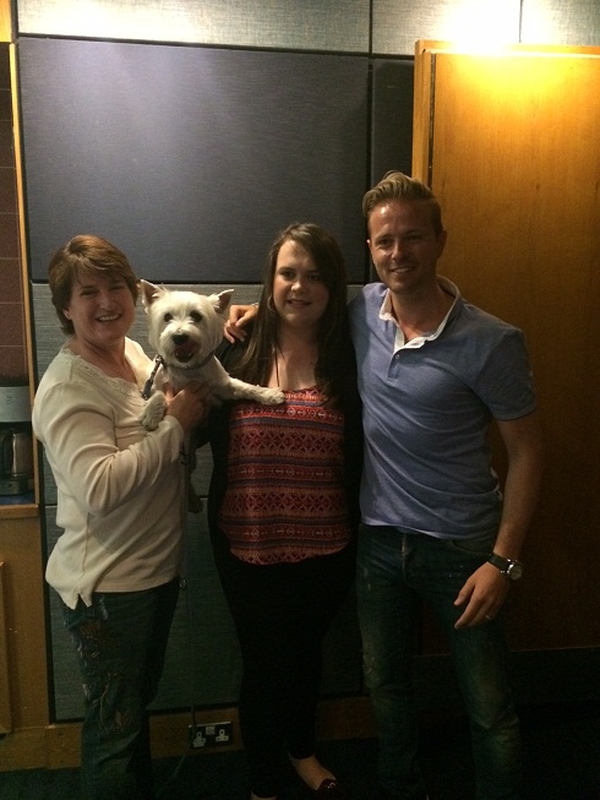 Nicky with Mac and Martina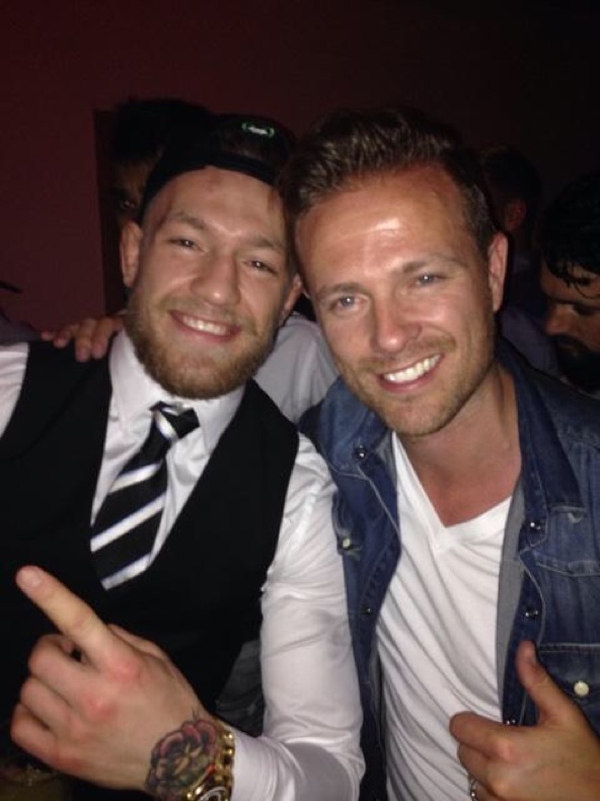 Nicky with Conor McGregor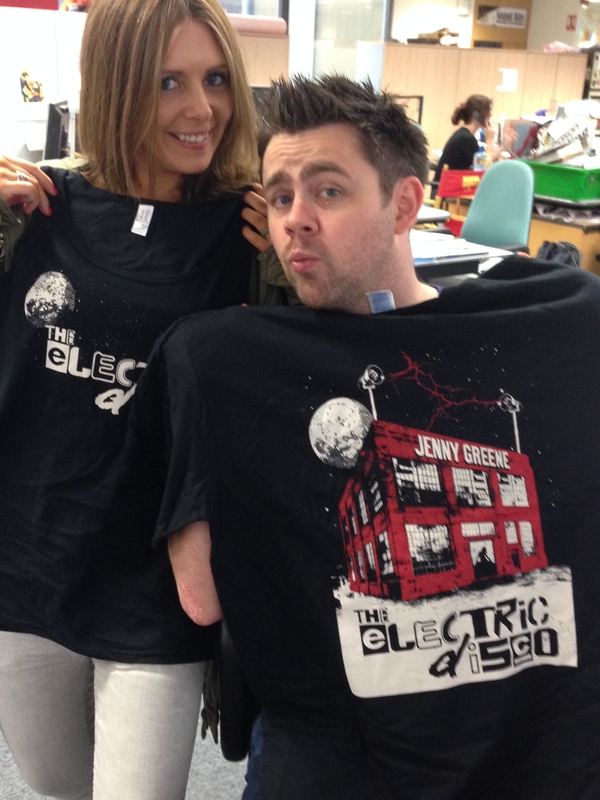 Jenny and Alan model the Electric Disco T-Shirts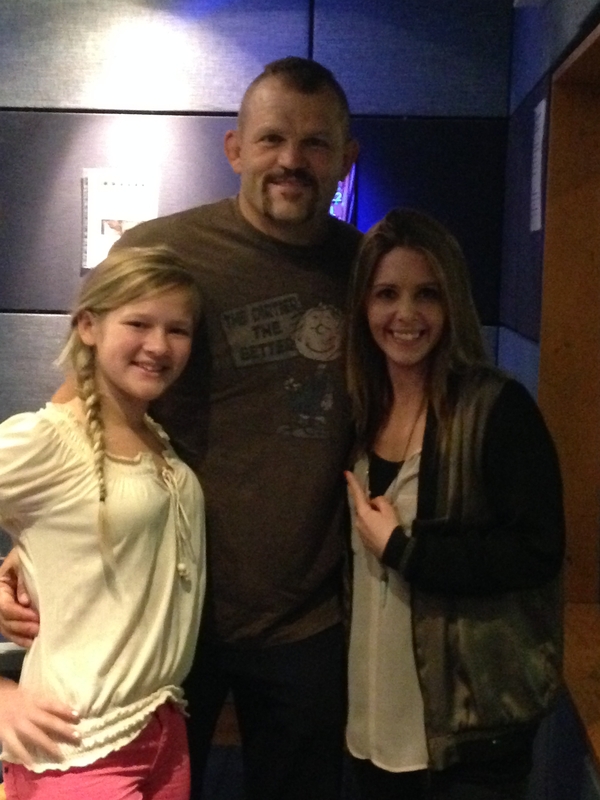 UFC Legend Chuck Liddell and his daughter Danica in studio with Jenny
Some photo's below of Jenny with Colm Healy from Skelligs Chocolate mmmmmm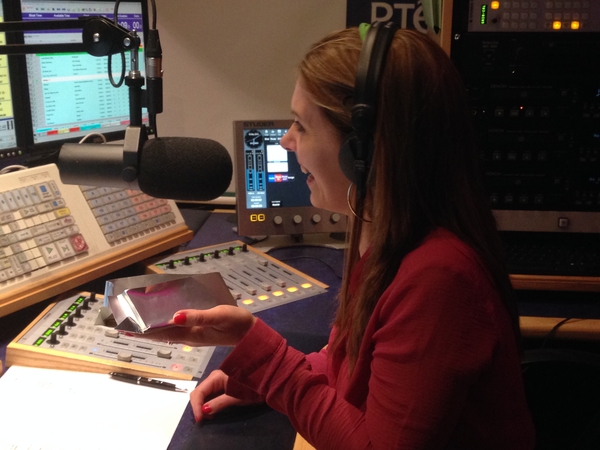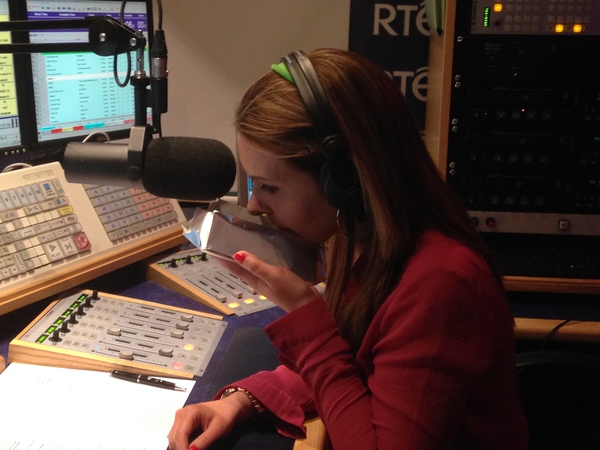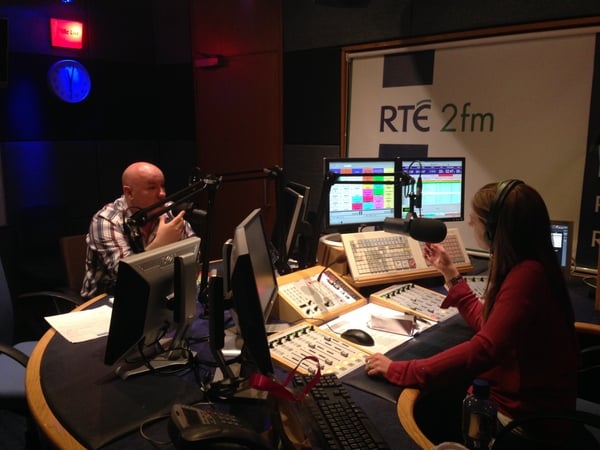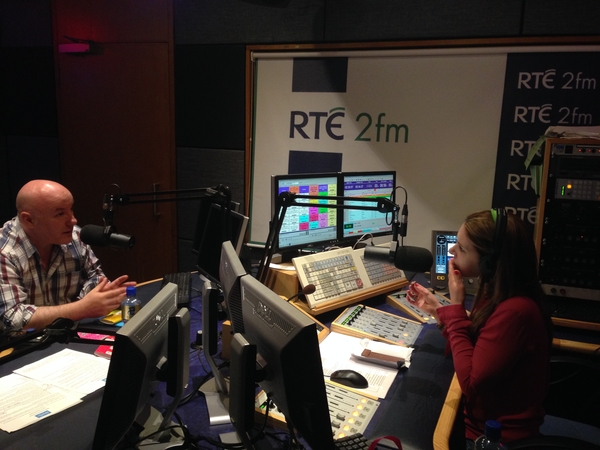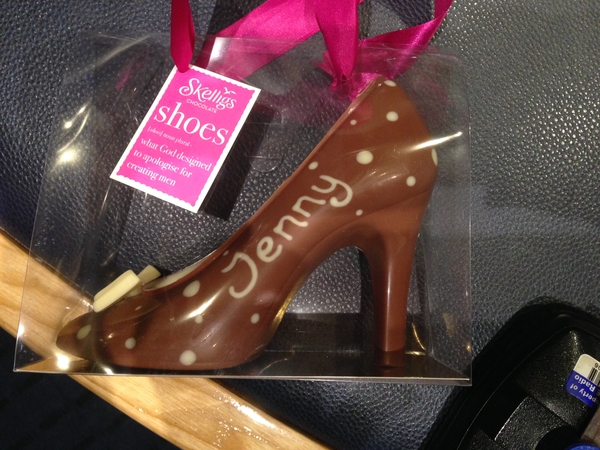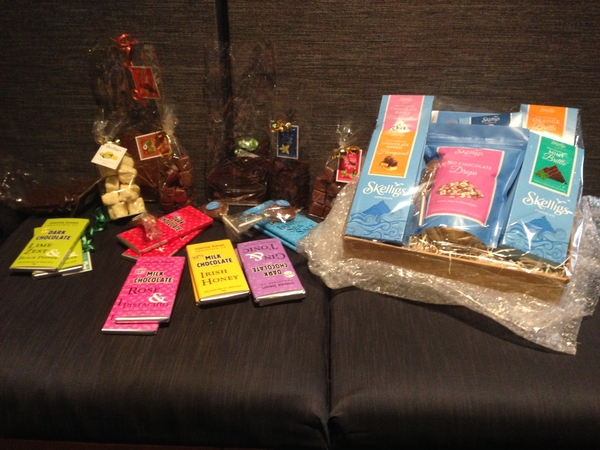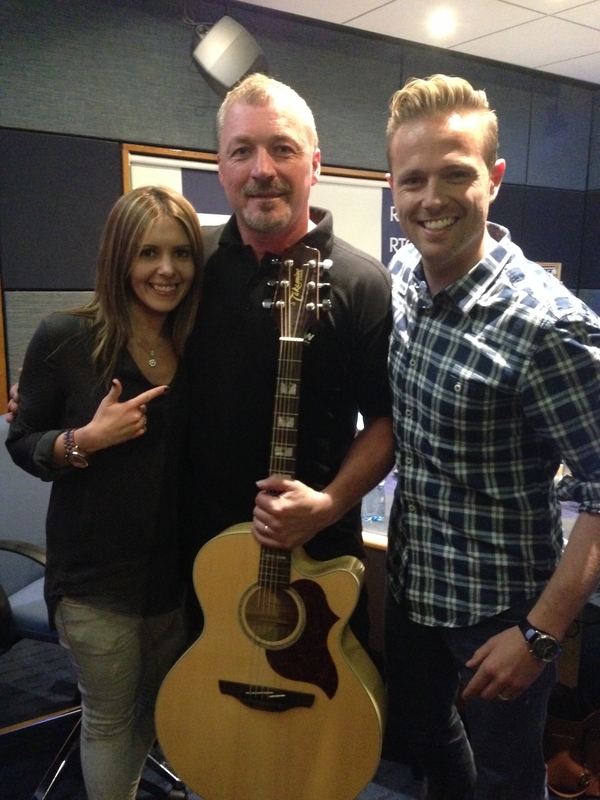 Garth Brooks Tribute Act - Marcus Prouse joined Nicky and Jenny in studio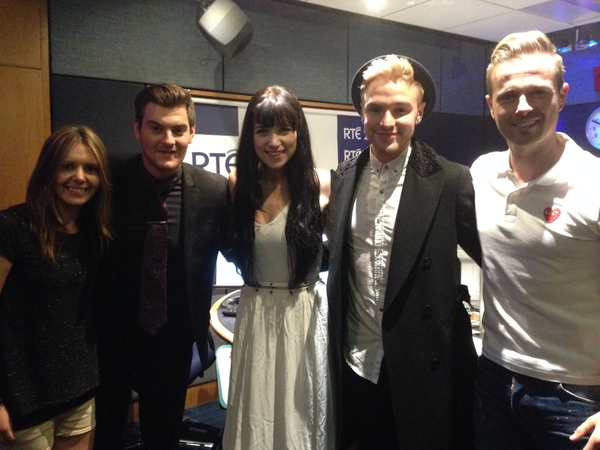 Nicky and Jenny with Matt Lapinskas, Danielle Hope and Lloyd Daniels - The Cast of Joseph and the Amazing Technicolor Dreamcoat.
Alex from King of Paws and Zara dropped in with some toys for Feel The Byrne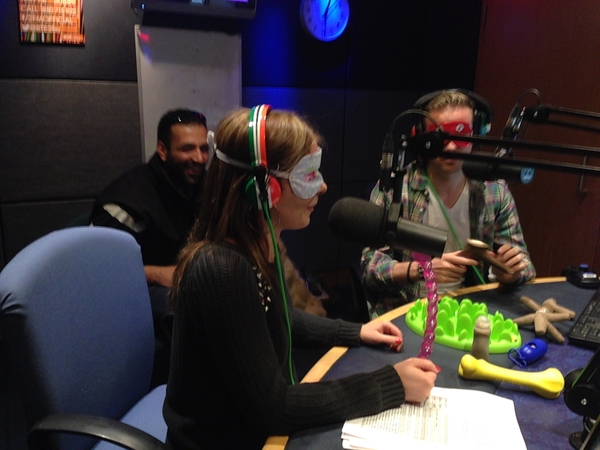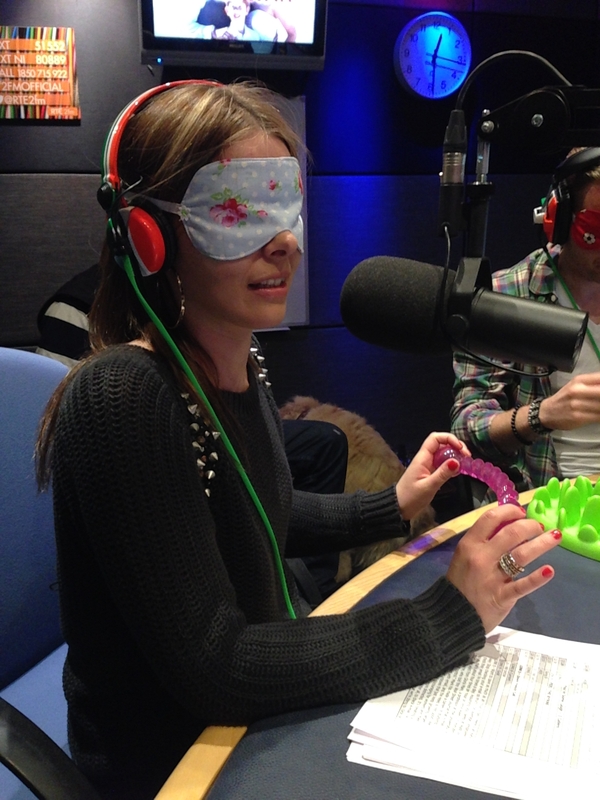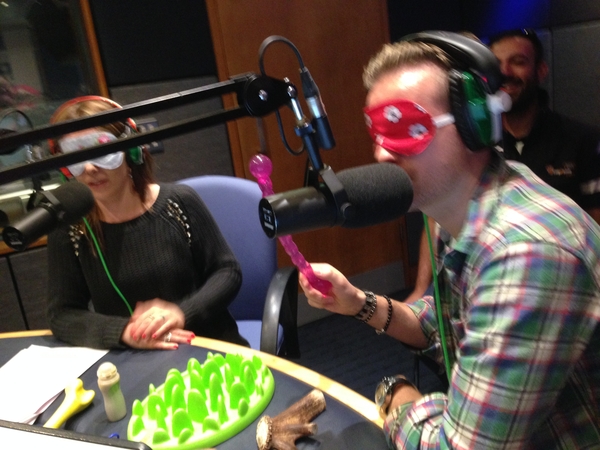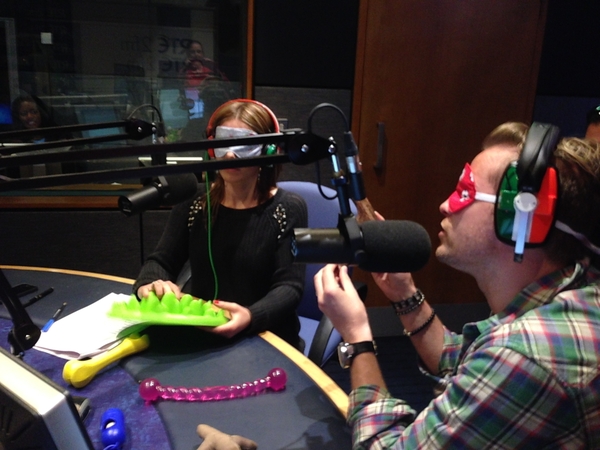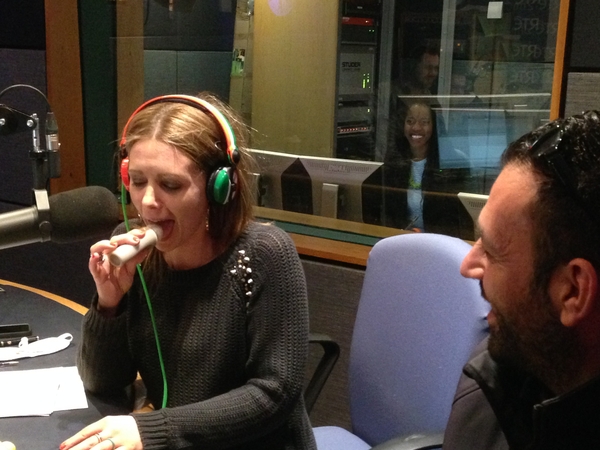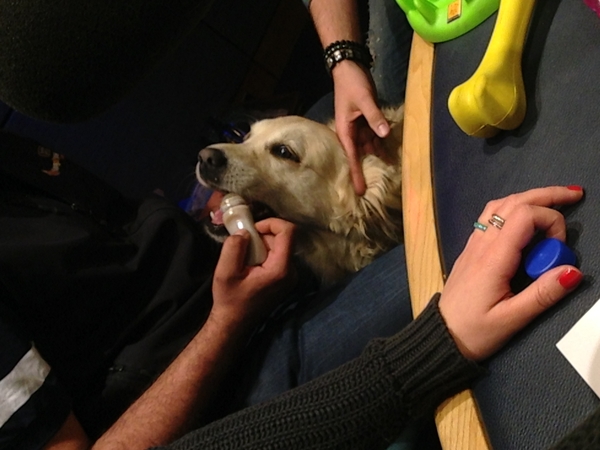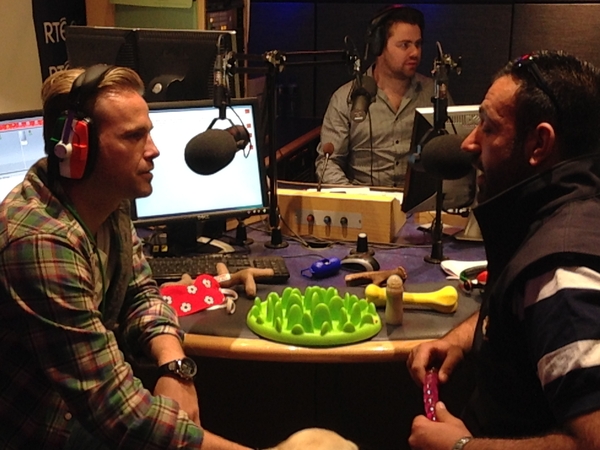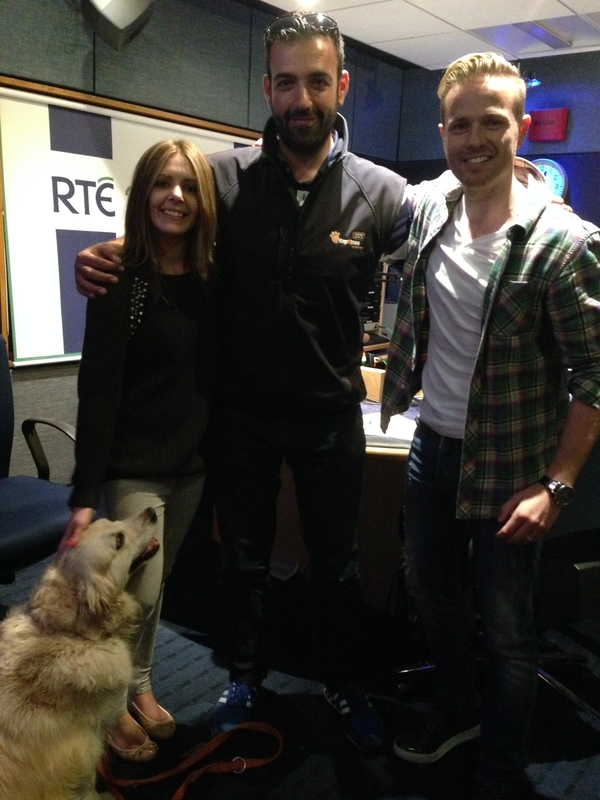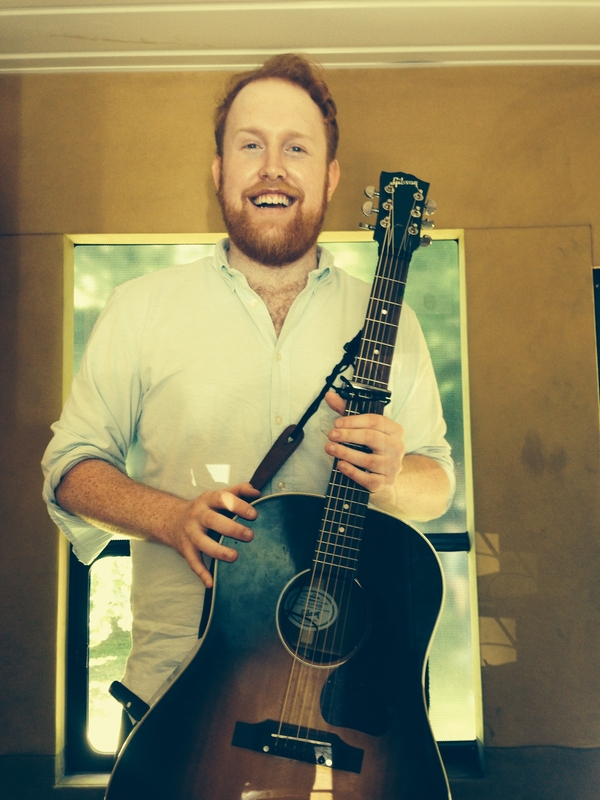 Singer/Songwriter Gavin James dropped by the Roadcaster for a chat.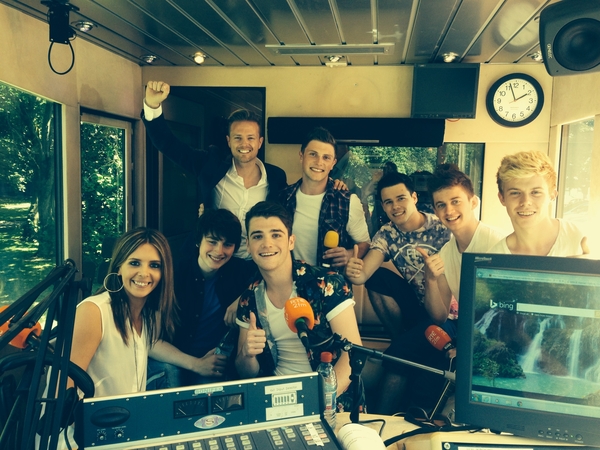 Boyband Hometown called in to see Nicky and Jenny
Below are some pics from Feel The Byrne - The Blindfolded Make-Up Challenge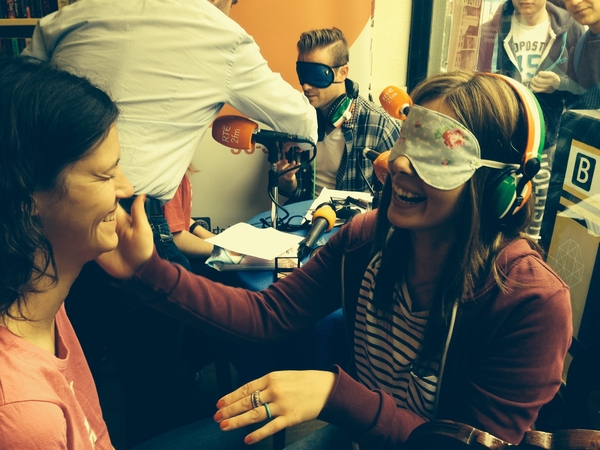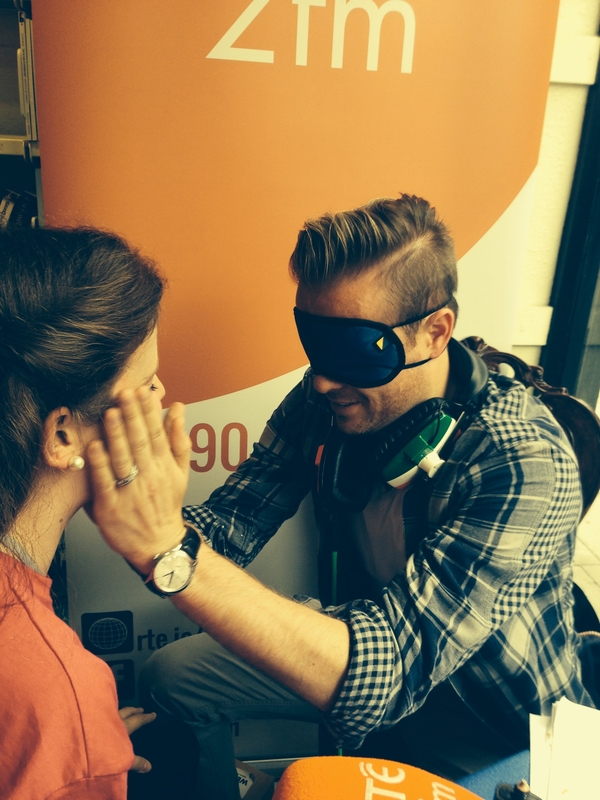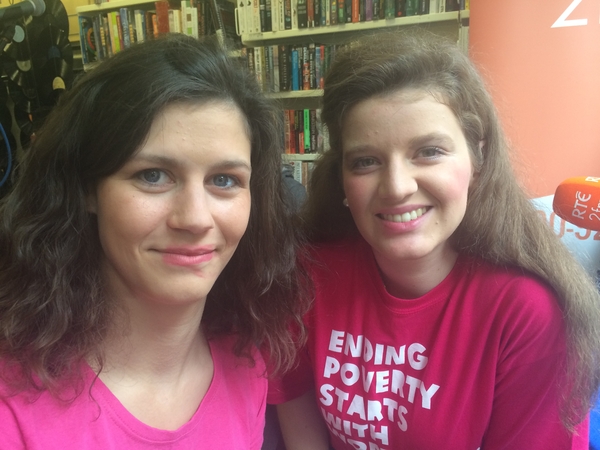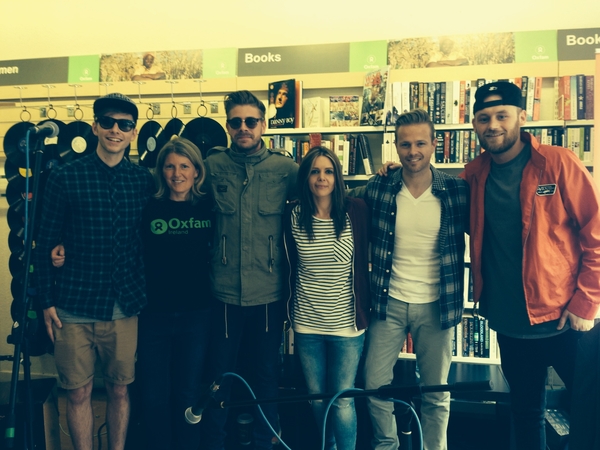 ORB with Nicky and Jenny in Oxfam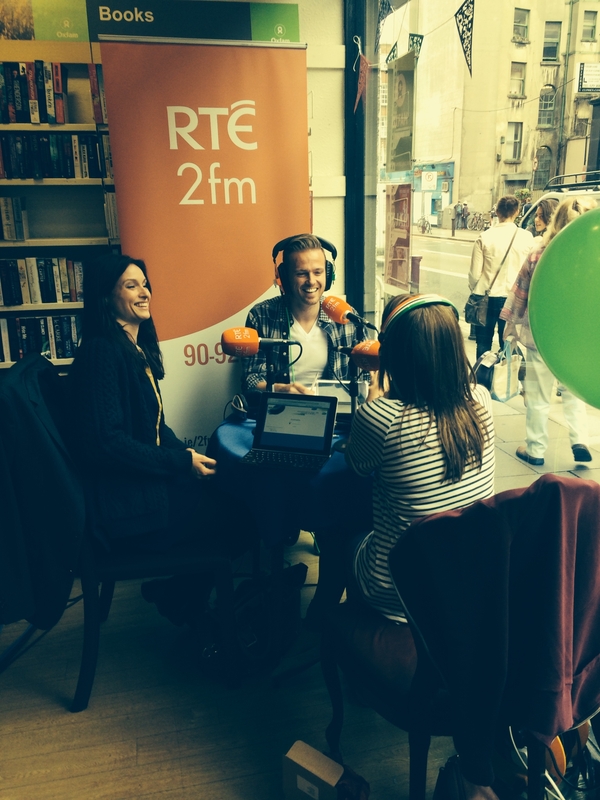 Nicky and Jenny chatting to Sophie Ellis Bextor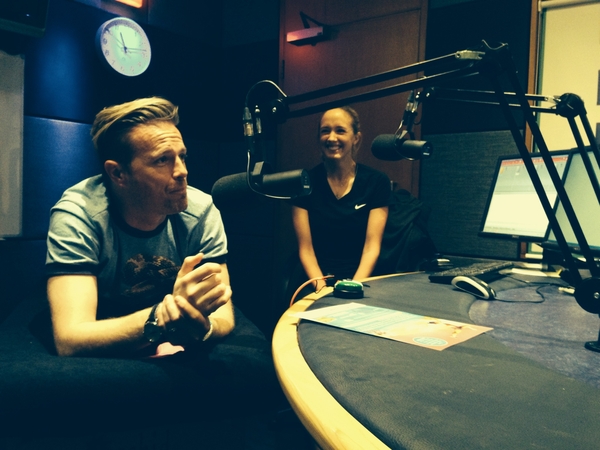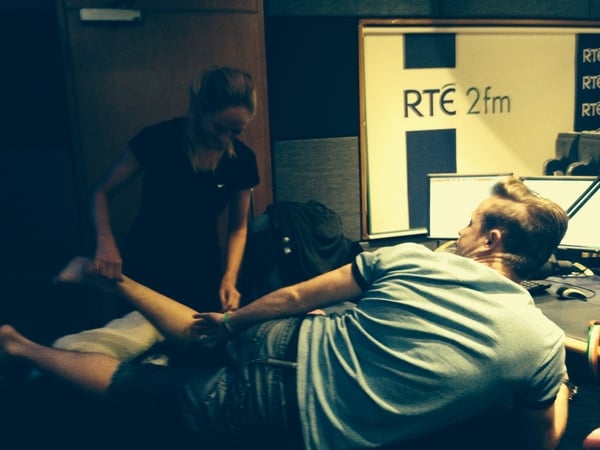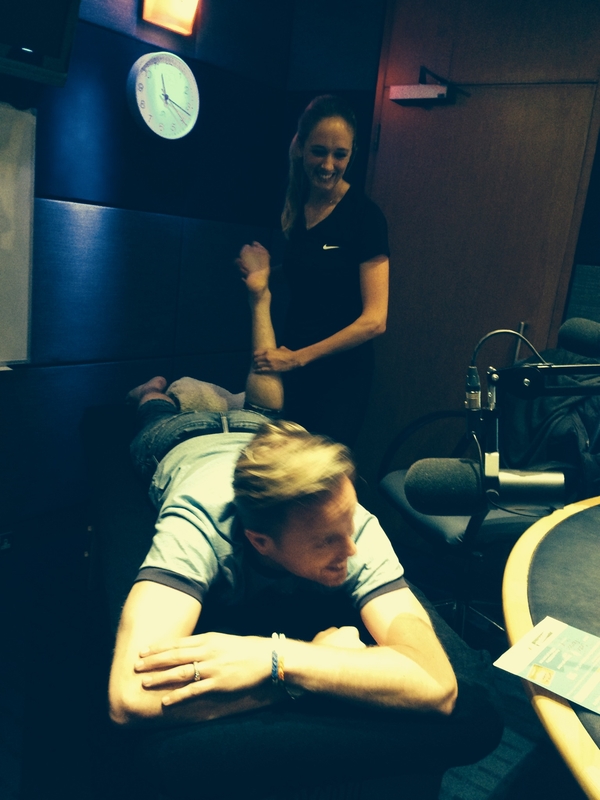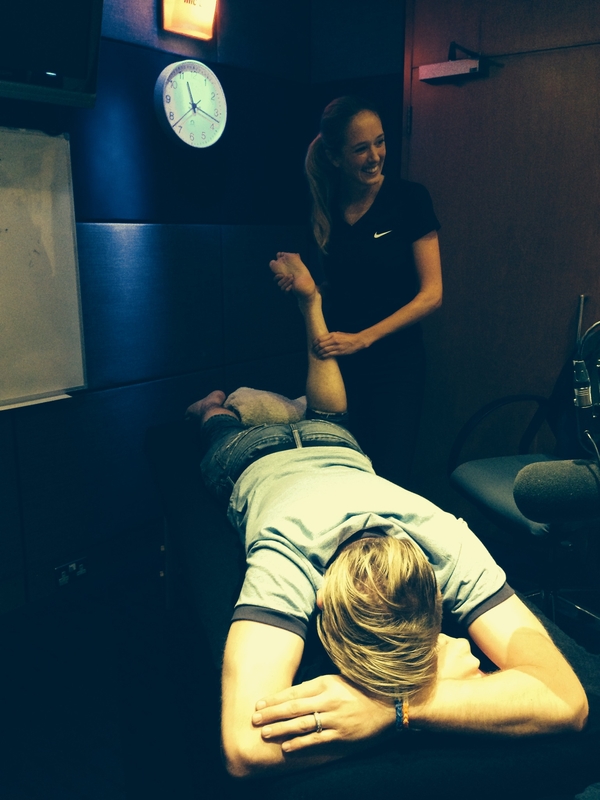 Nicky's post Soccer Aid massage from Kate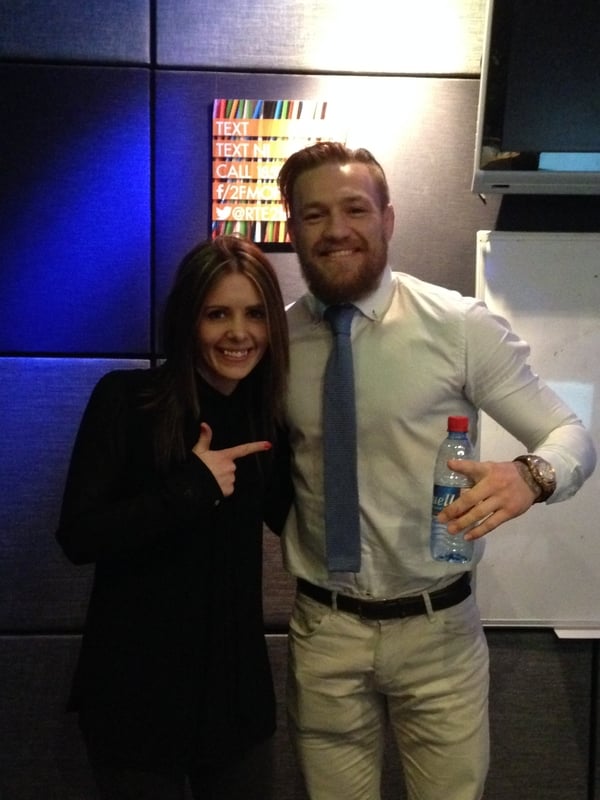 Jenny and Conor McGregor in studio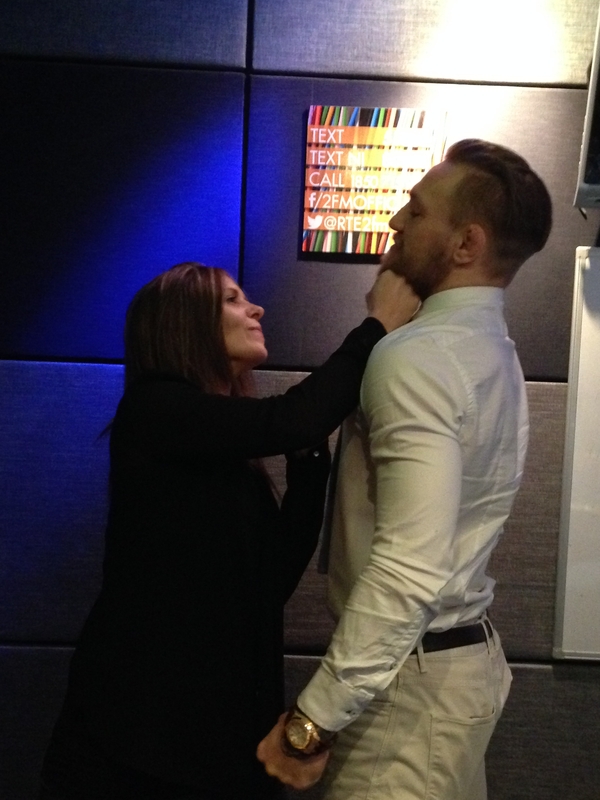 Jenny takes on Conor!!!!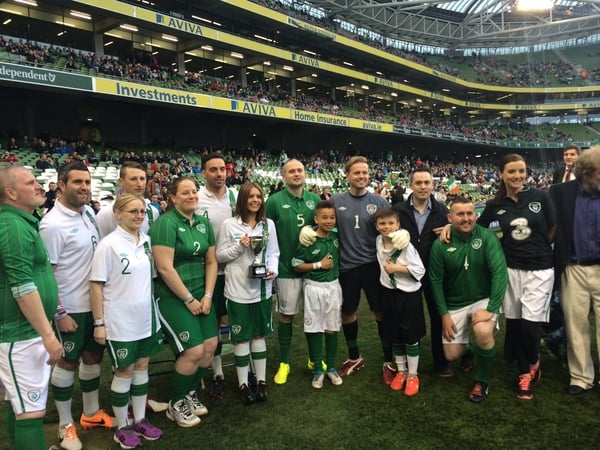 Team Jenny and Team Jen in the Aviva last night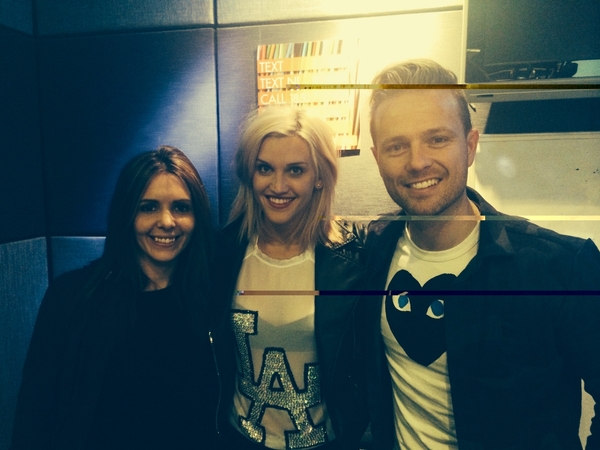 Ashley Roberts dropped in to talk about her new single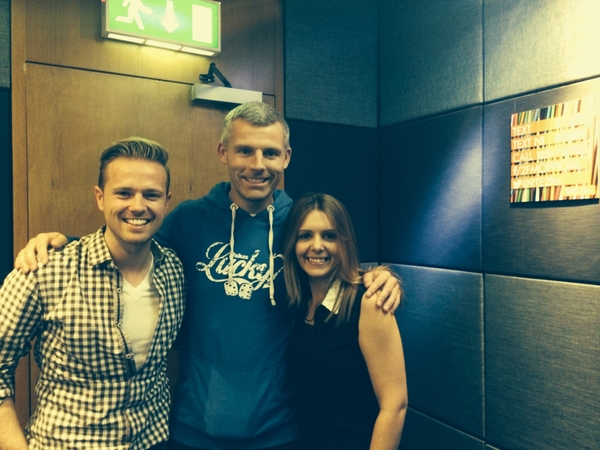 Des Bishop dropped in to tell us about China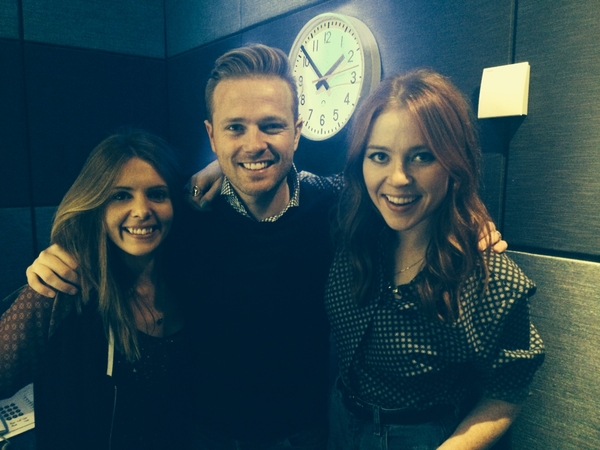 Stylist Angela Scanlon was in studio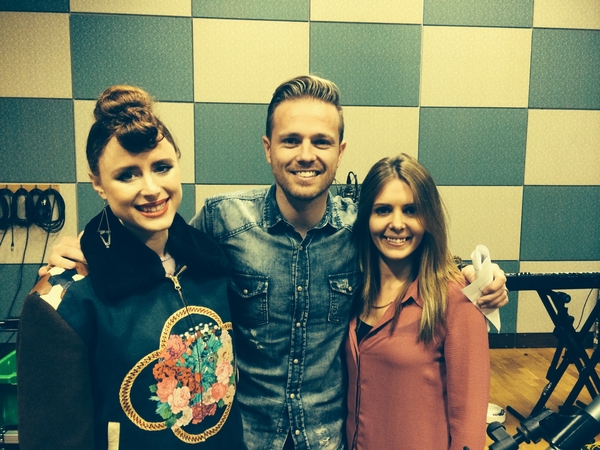 Kiesza with Nicky and Jenny in Studio 8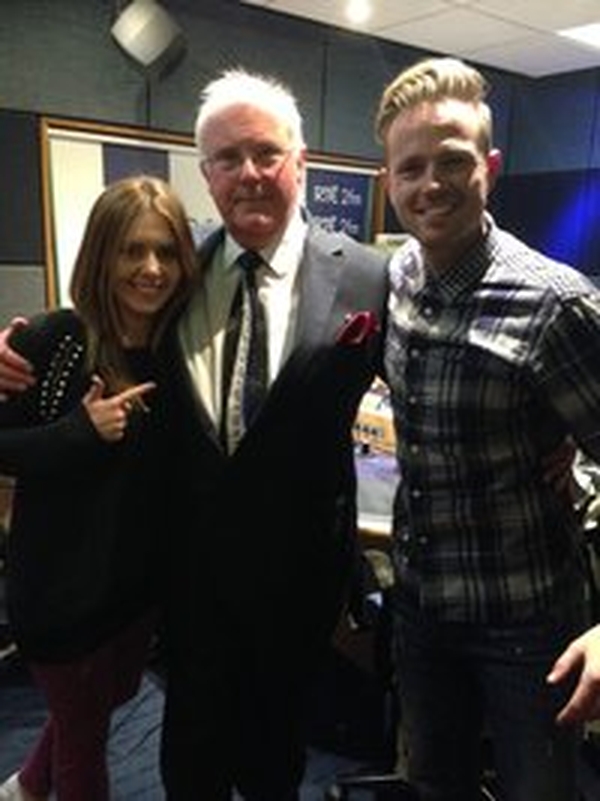 Fran Dempsey aka Fortycoats in studio for 'Don't You Forget About Me'.
Some photo's of Feel The Byrne with Blessing Awodibu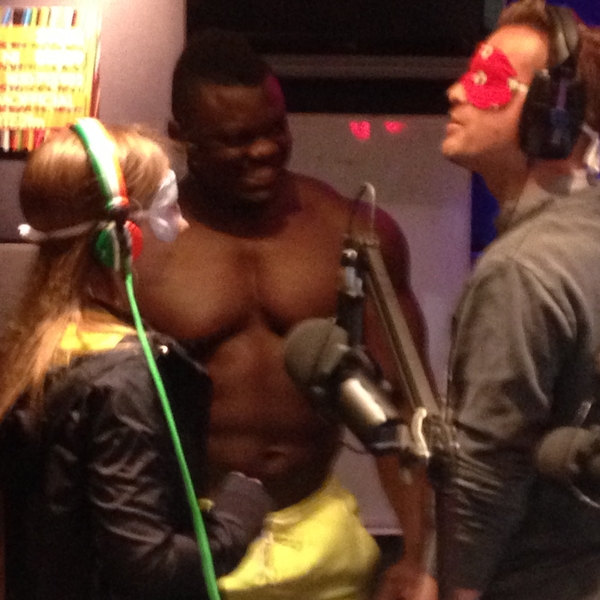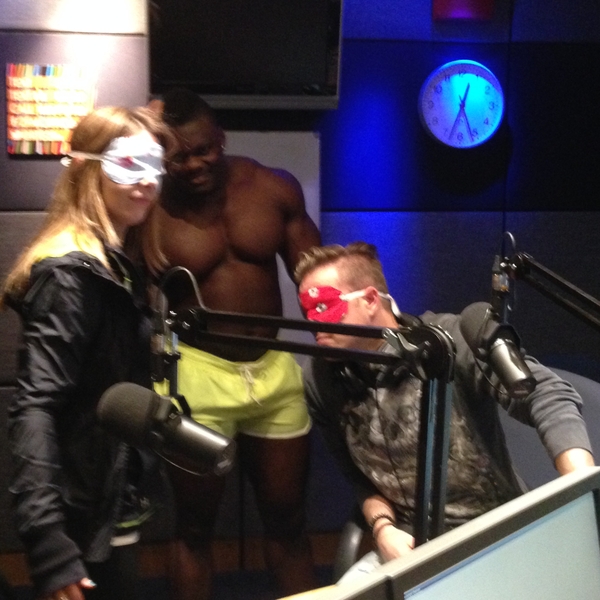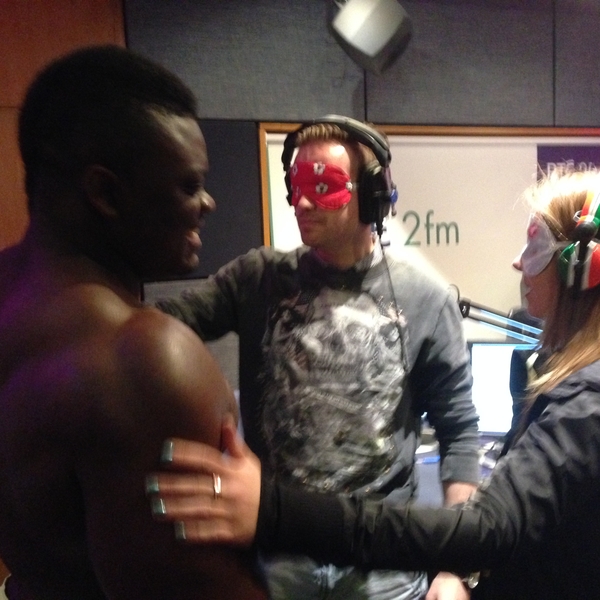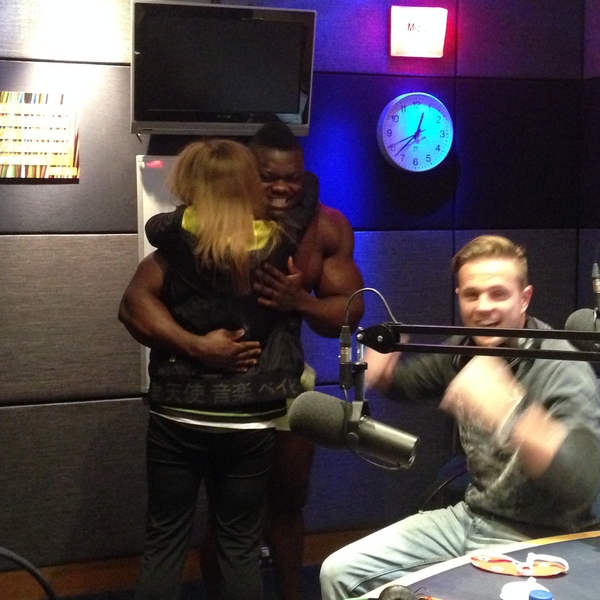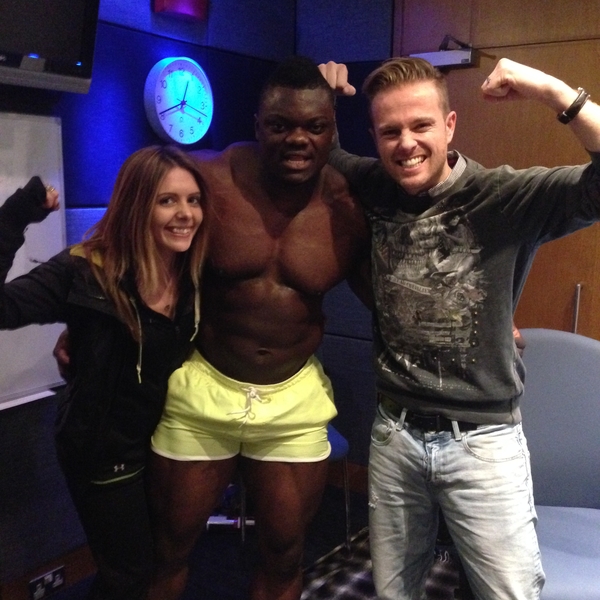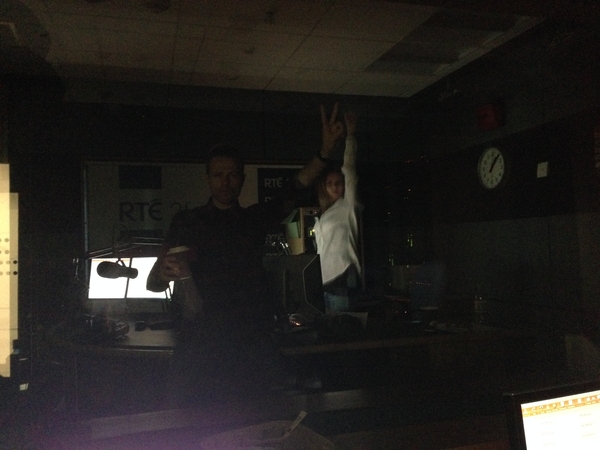 Lights off for The Club Sandwich..let's do this....
James and Megan from The Reptile Village and Conservation Zoo dropped in with Murdoch, the Blackthroat Monitor Lizard!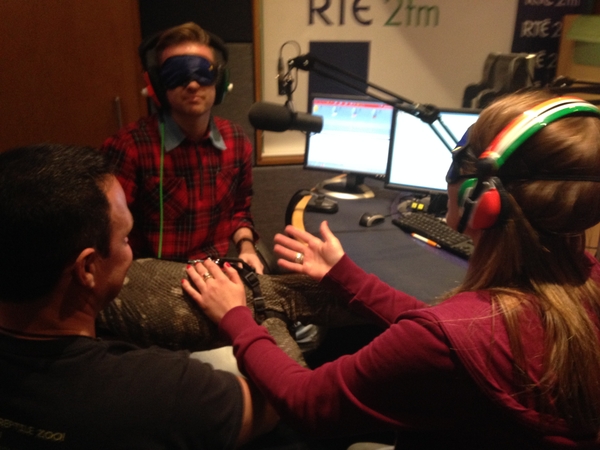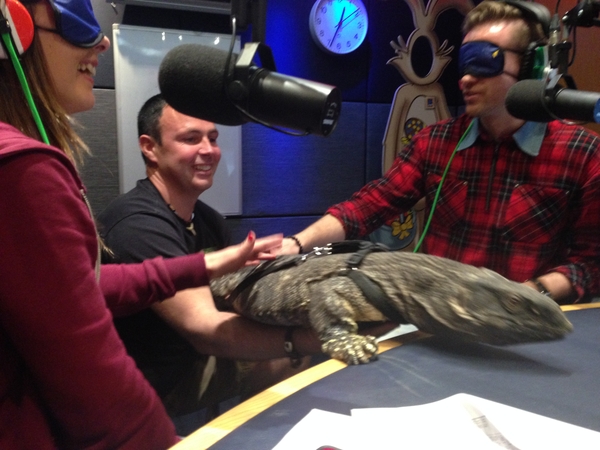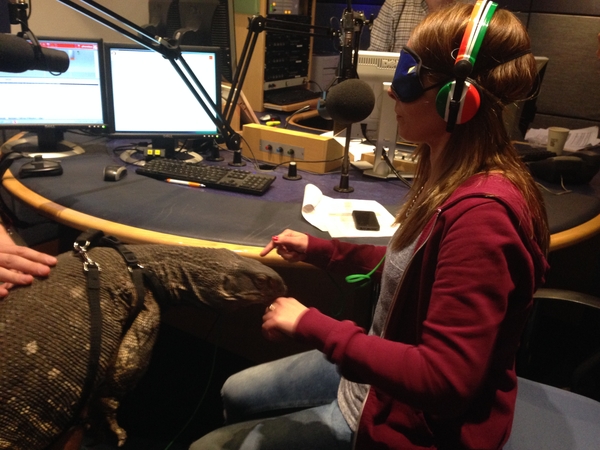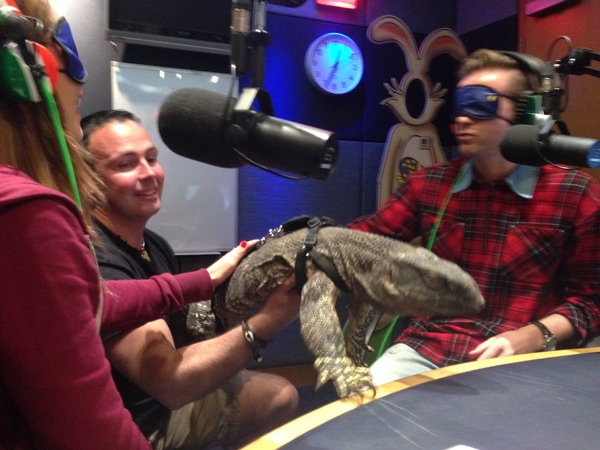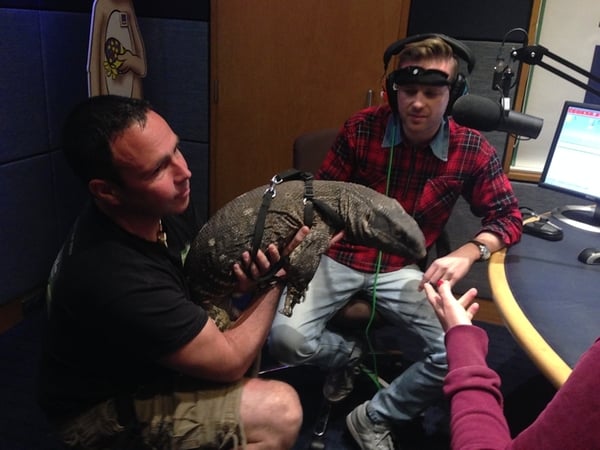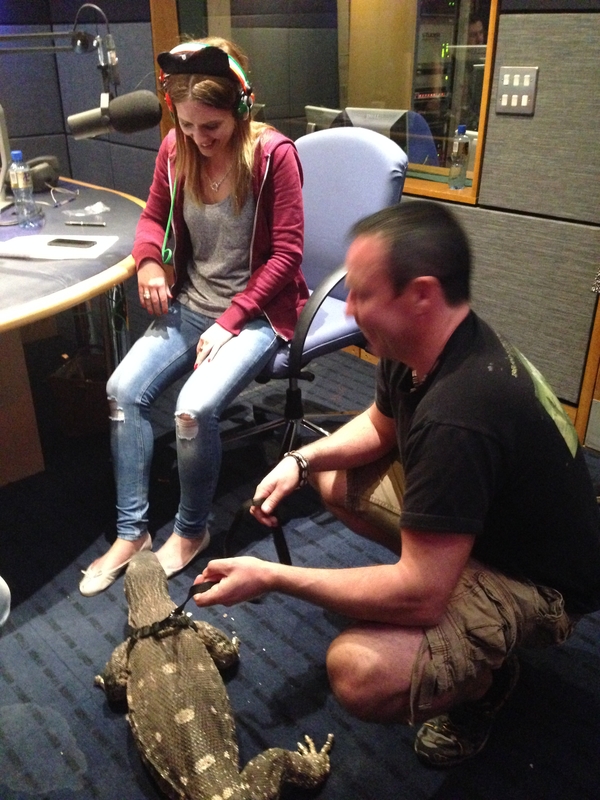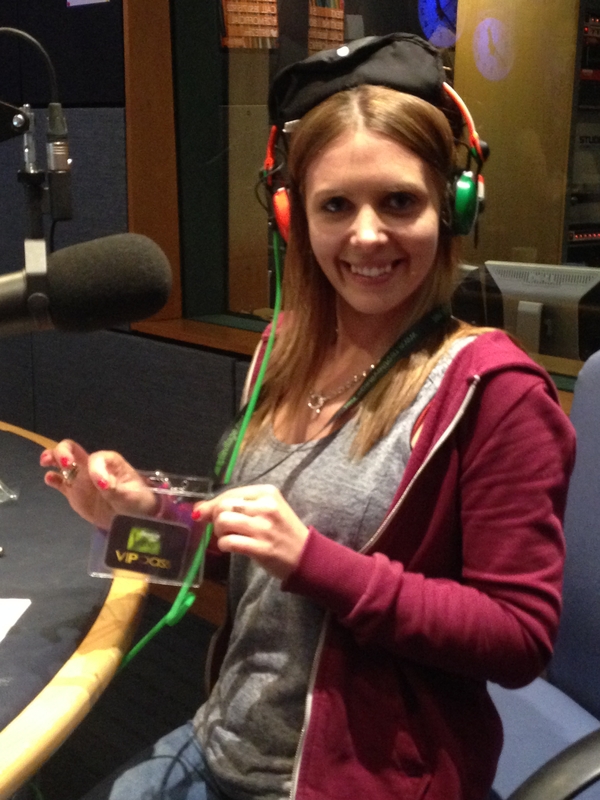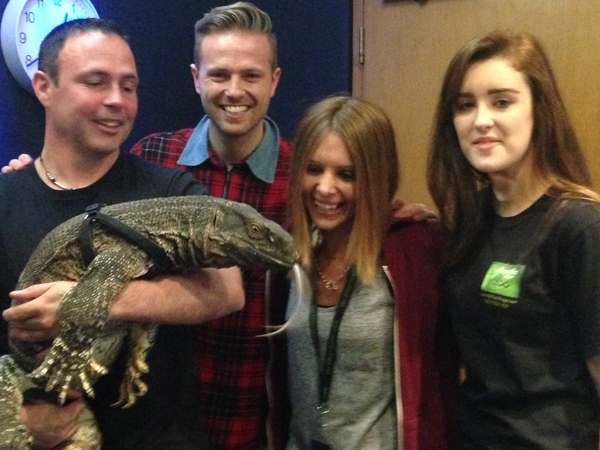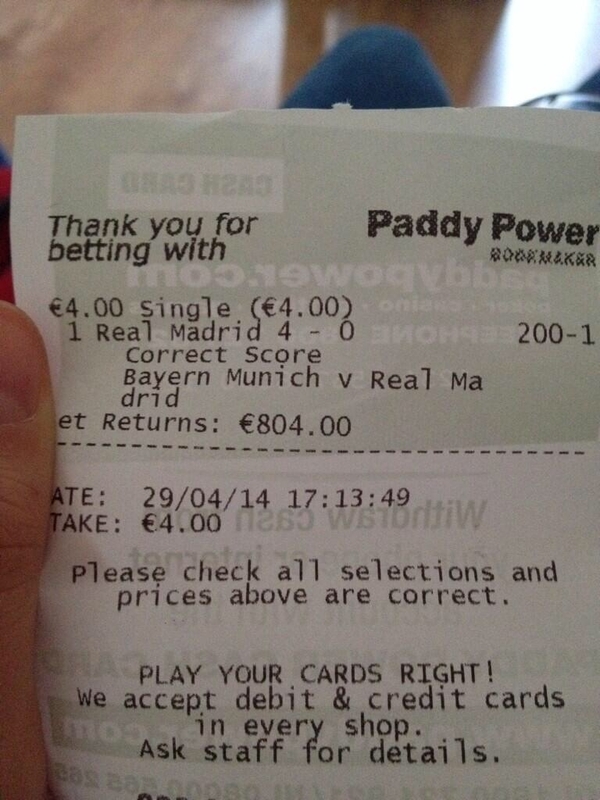 Niamh's winning betting slip....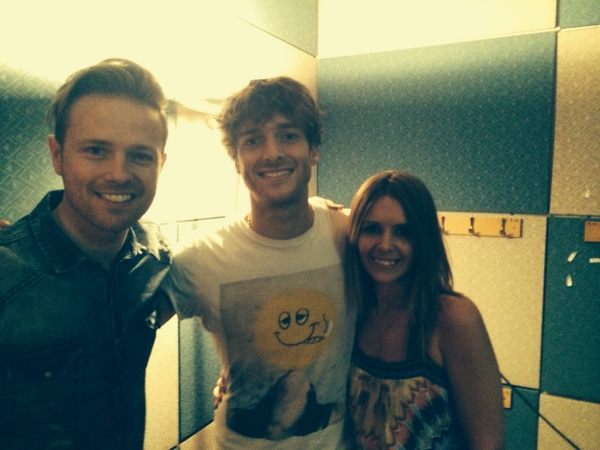 Paolo Nutini after live session with Nicky and Jenny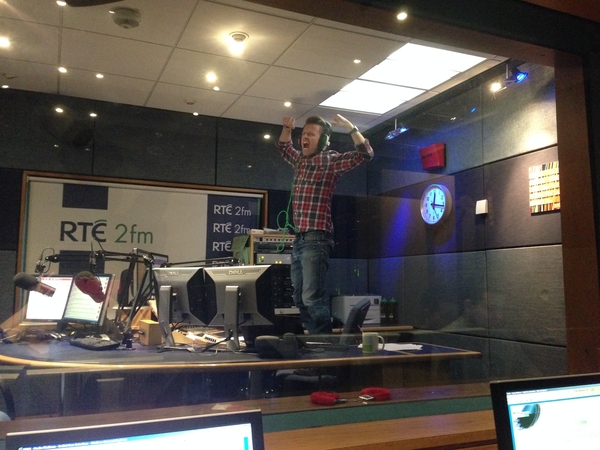 This sums up how we felt on the show today....have a great long weekend!!!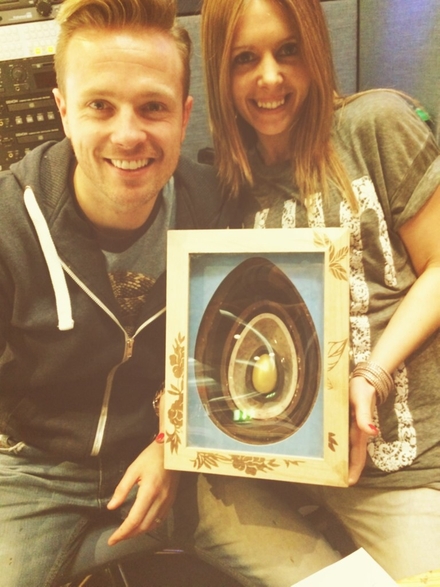 The Tesco Finest Medley of Belgian Chocolate Easter Egg
Below - Some Feel The Byrne pics from Dublin Zoo with Keeper Gerry and Casper The Snake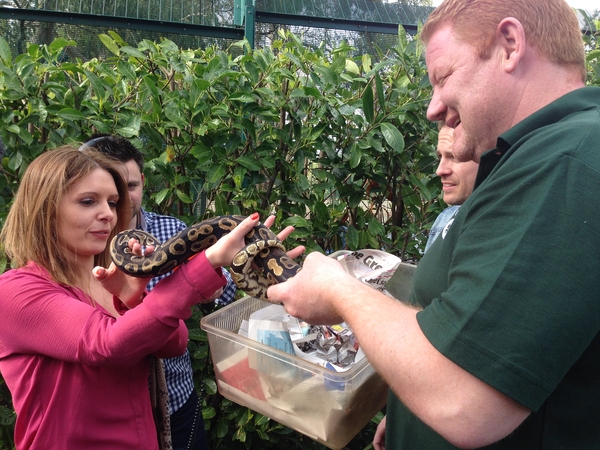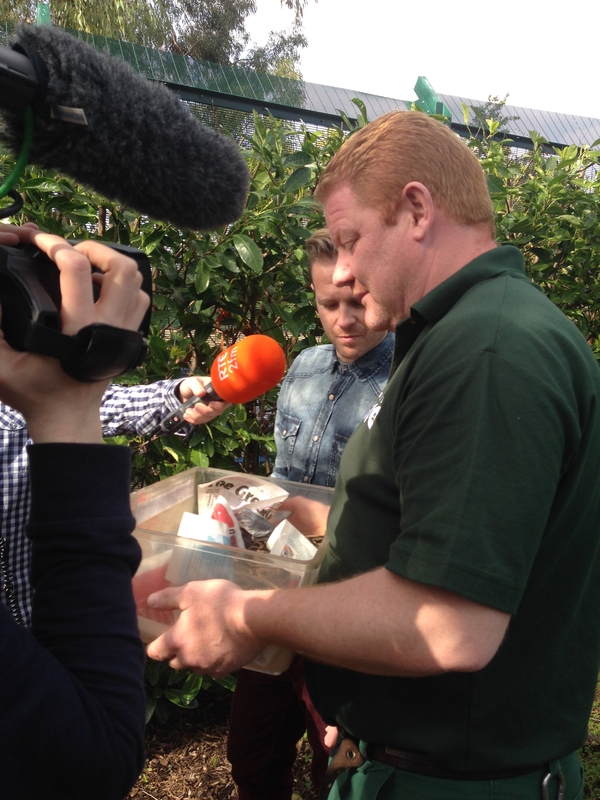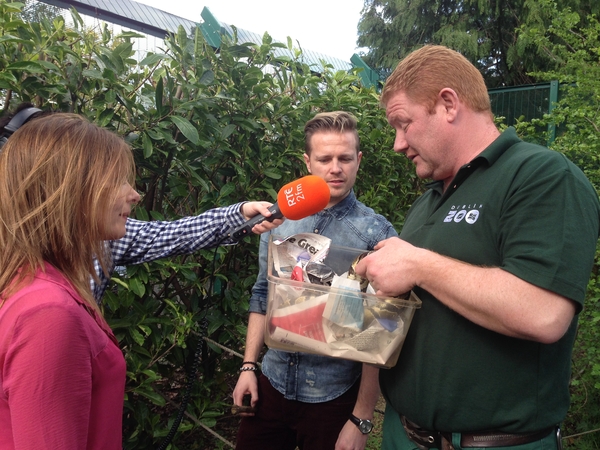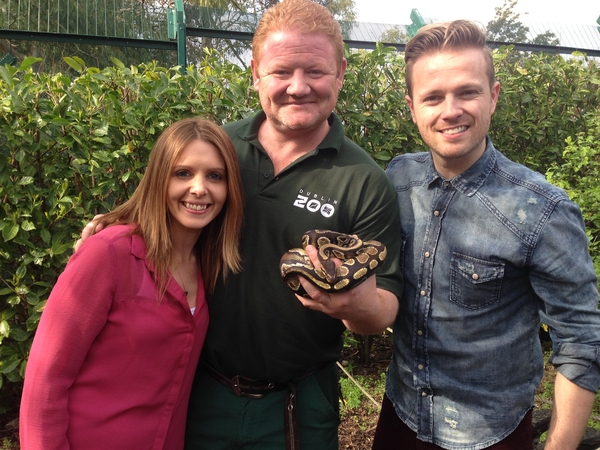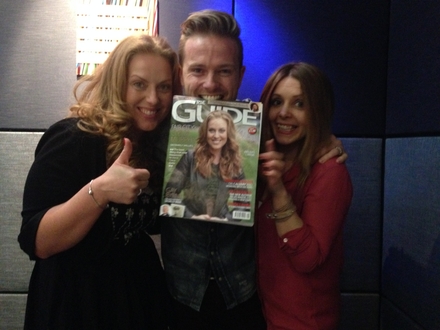 Clelia, Nicky and Jenny in studio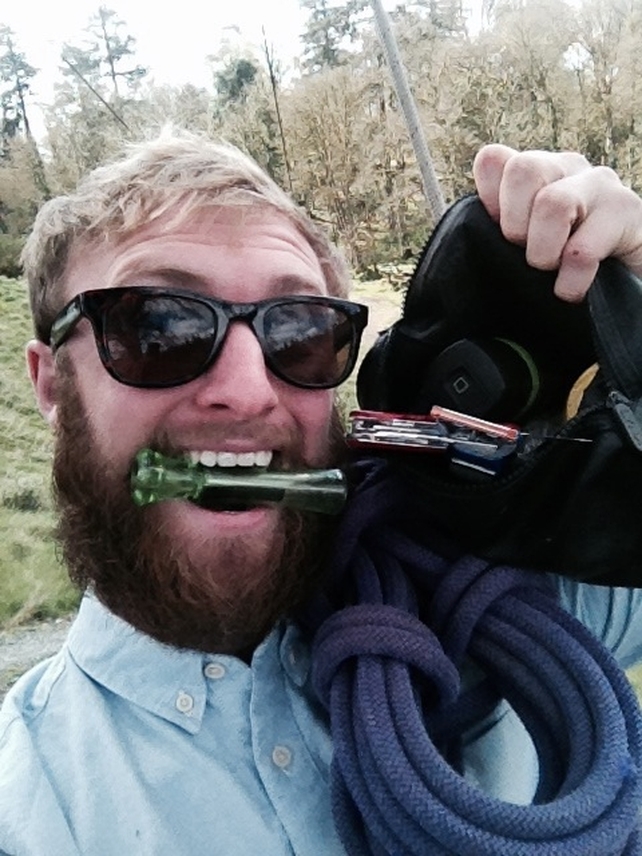 Duck Call Eddie with his Manbag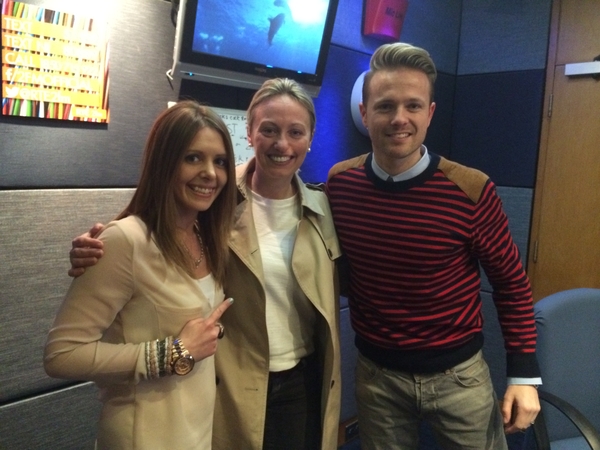 Clodagh McKenna was in studio with some cooking tips
Riptide Movement were in studio for some live music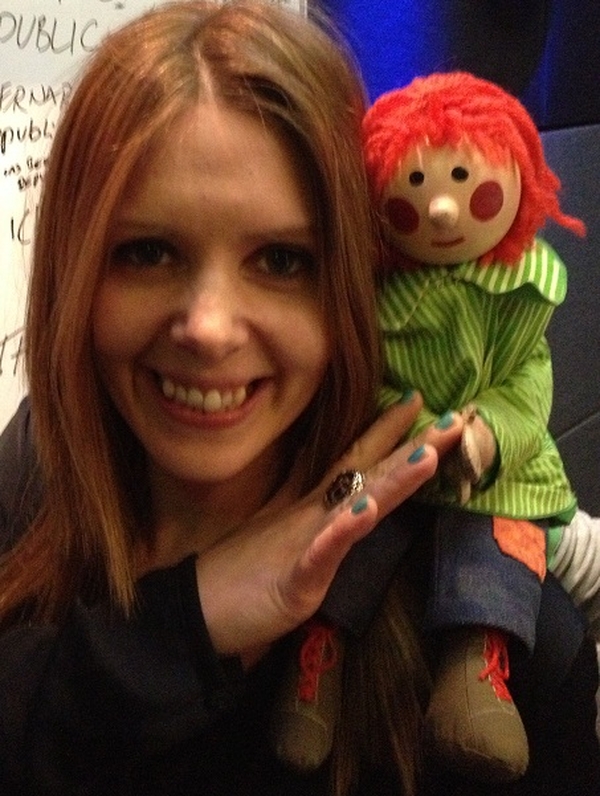 Jenny and Bosco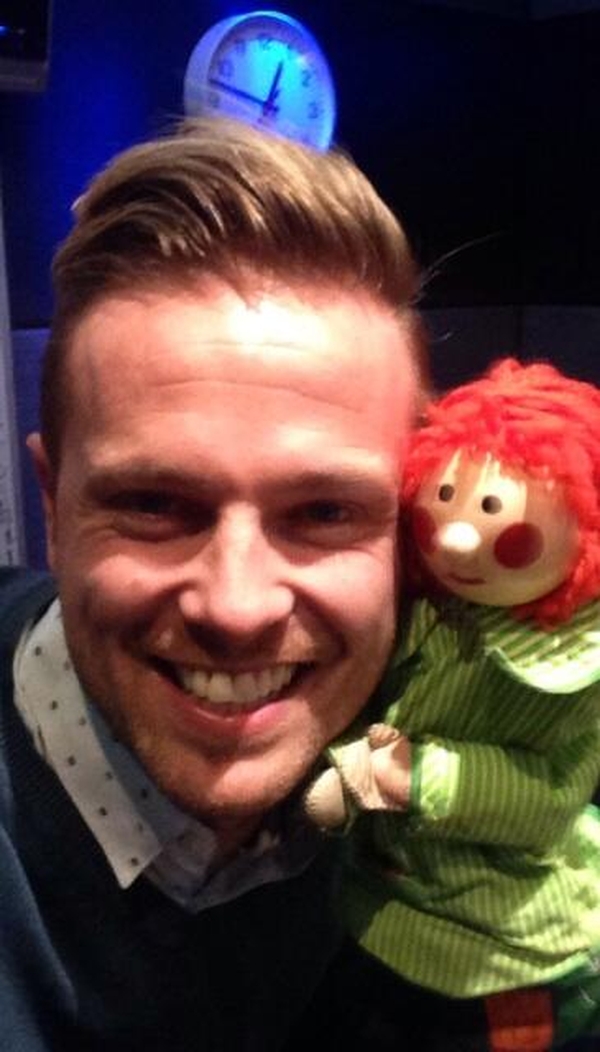 Nicky and Bosco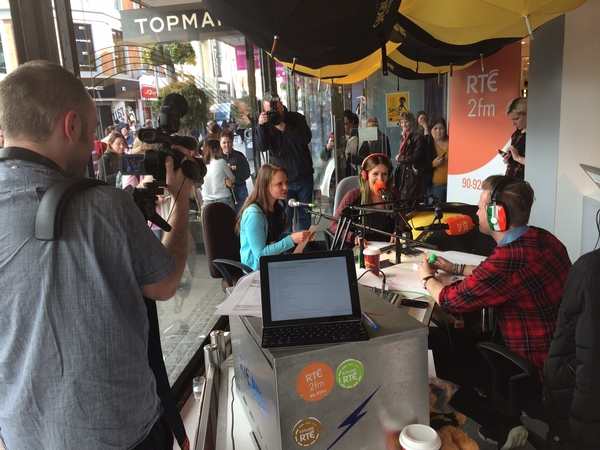 Nicky and Jenny had a chat to Vicky Binns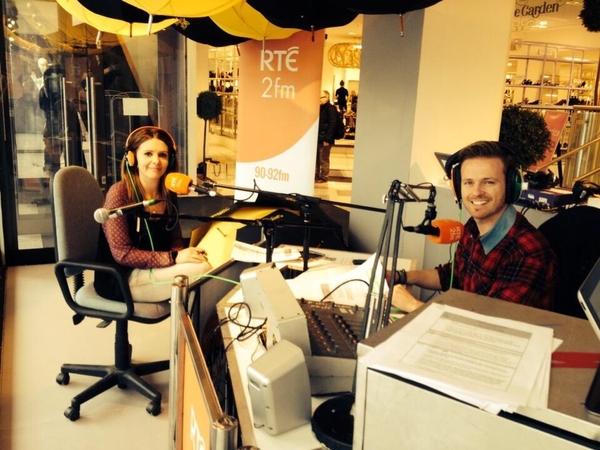 Live from Arnotts in Henry Street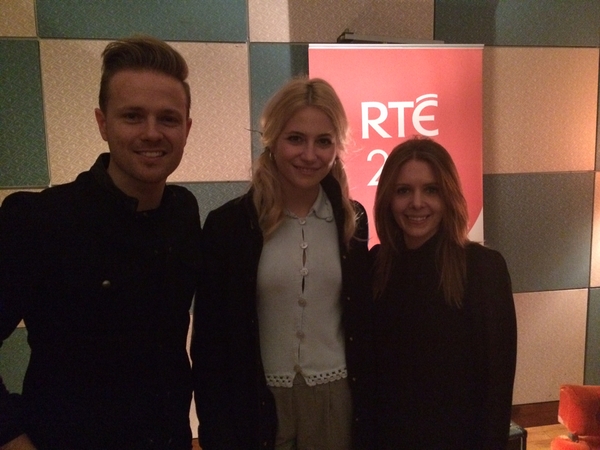 Pixie Lott was in for a chat and some live music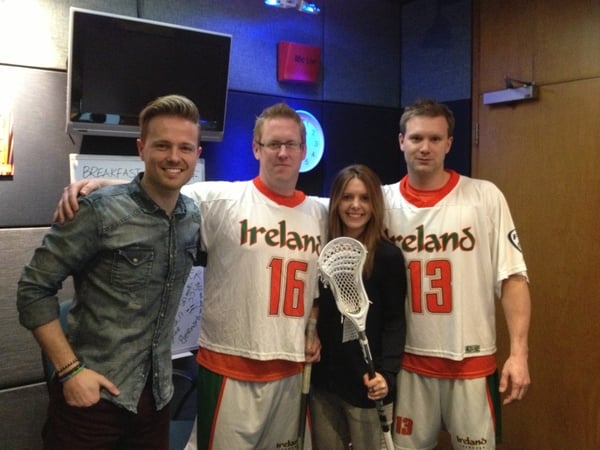 Michael Kennedy and Sean Gibson of the Irish Lacrosse Team were in studio for 'Feel the Byrne'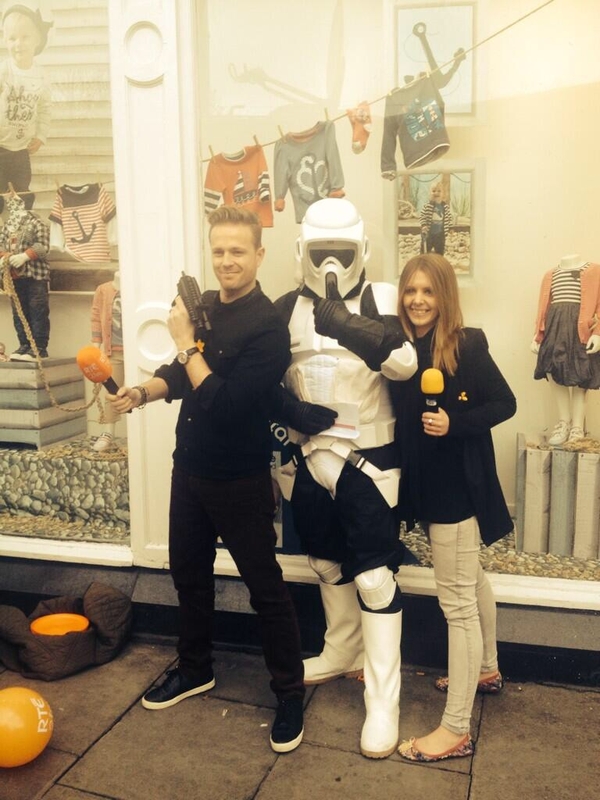 Nicky and Jenny met some storm-troopers in Stephen's Green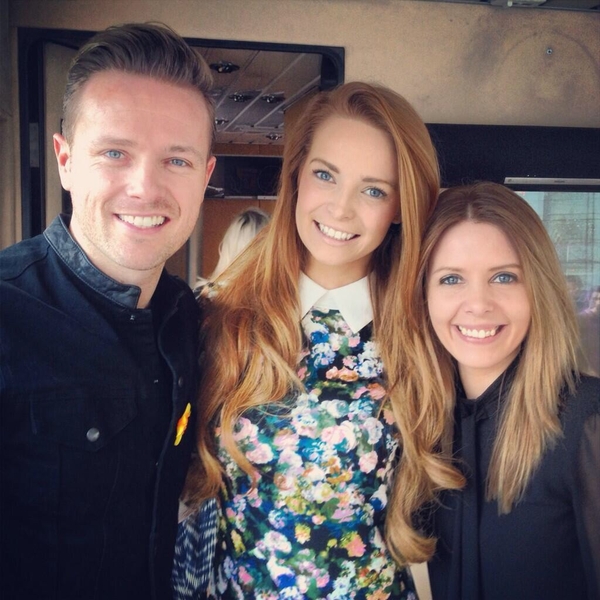 Miss Ireland Aoife Walsh with Nicky and Jenny in the Roadcaster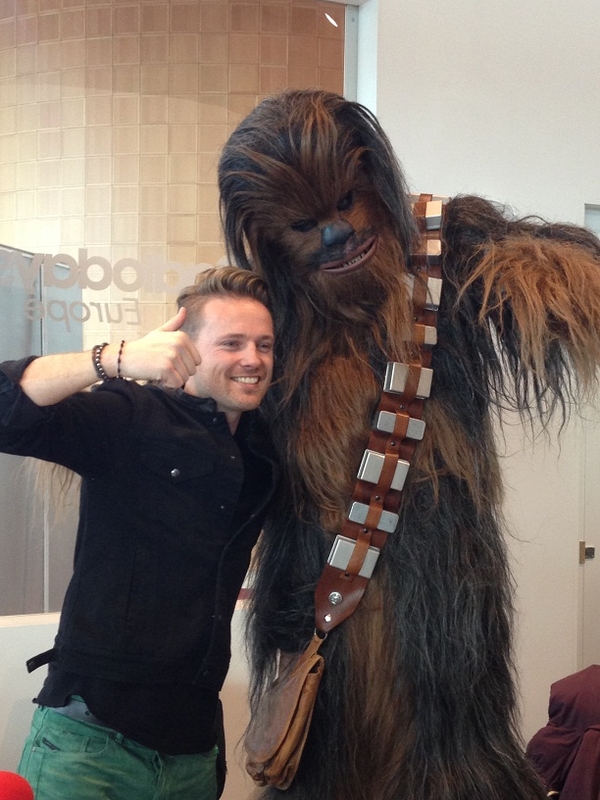 Best buds!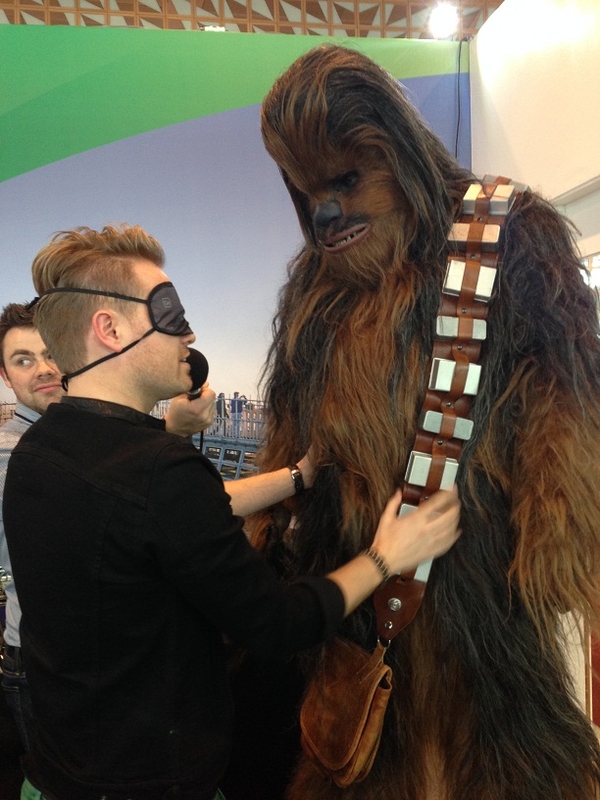 He's starting to guess what it is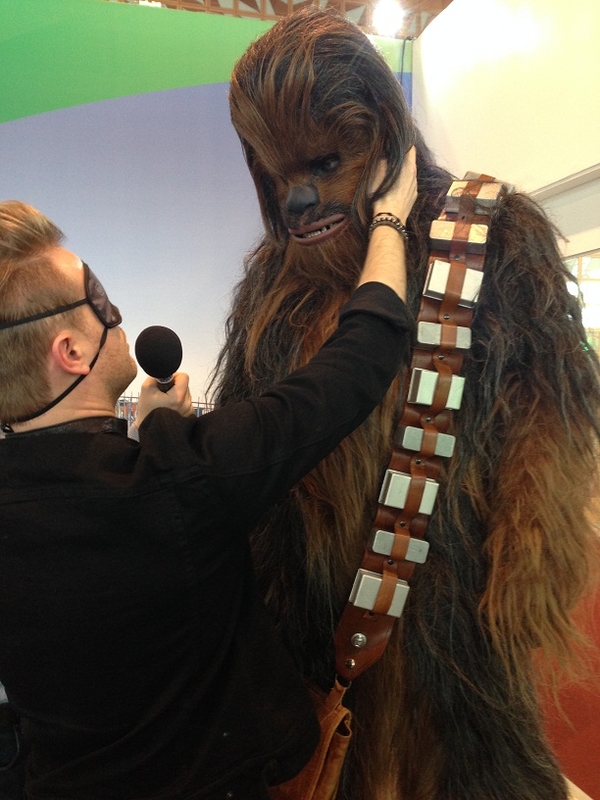 Nicky has a feel of Chewbacca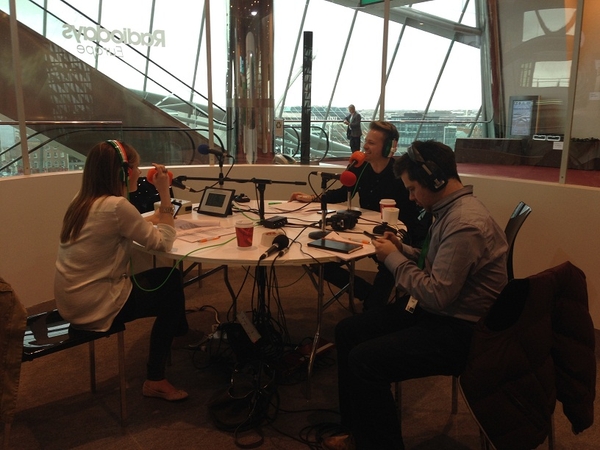 Nicky and Jenny and Producer Alan at the Conference Centre for Radiodays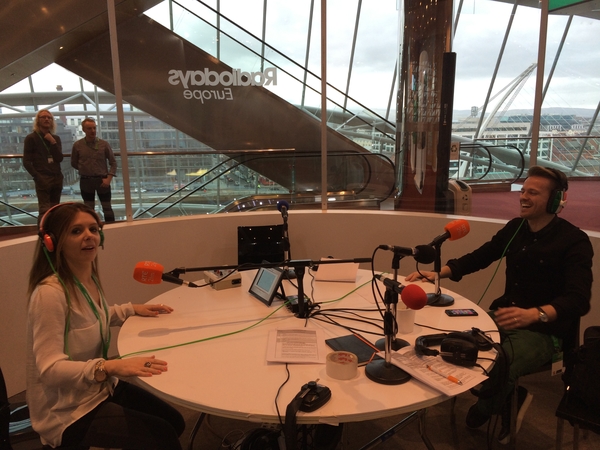 Jenny and Nicky at the Convention Centre for Radiodays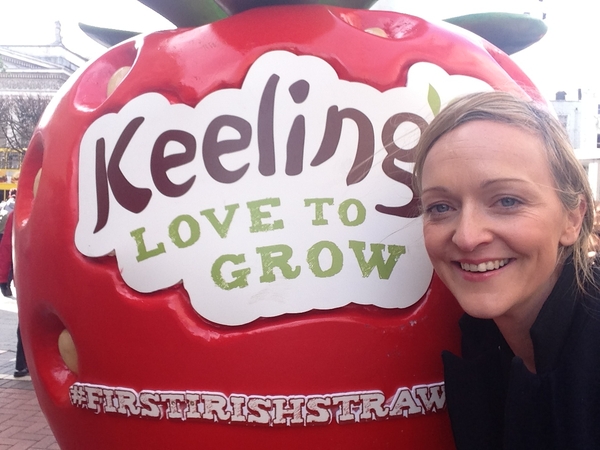 Fiona from Keelings minding the giant Strawberry #Selfie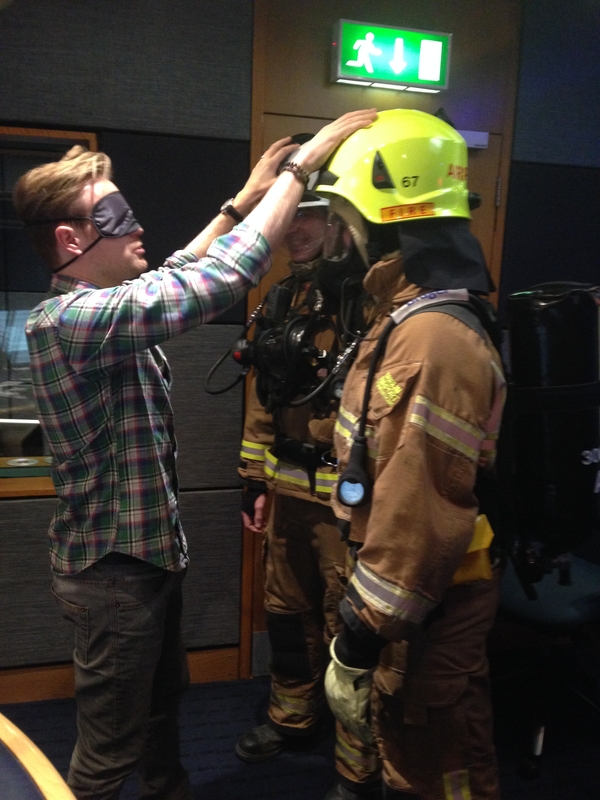 Nicky plays 'Feel The Byrne'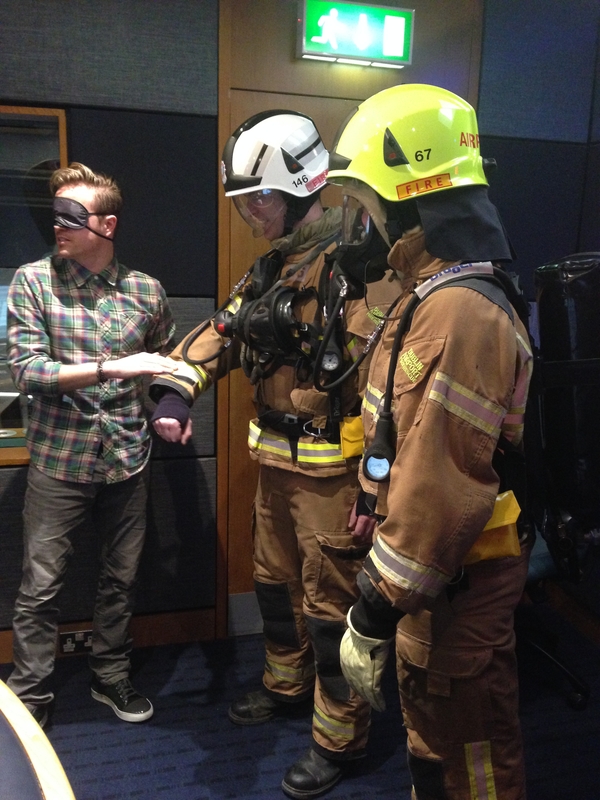 Nicky got very detailed during 'Feel The Byrne'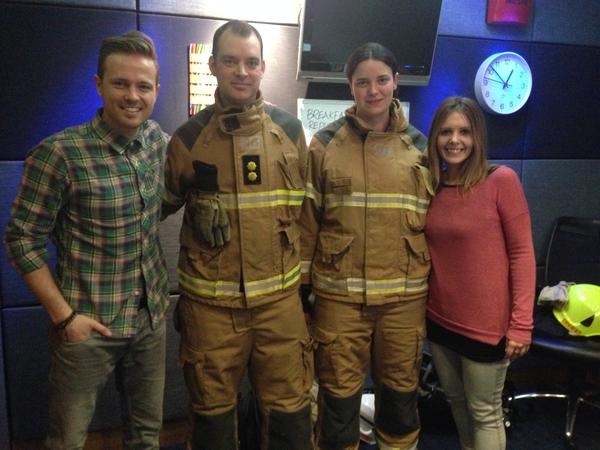 Scott Dexter and Joanne Byrne from the Dublin Airport Ambulance, Fire and Rescue Service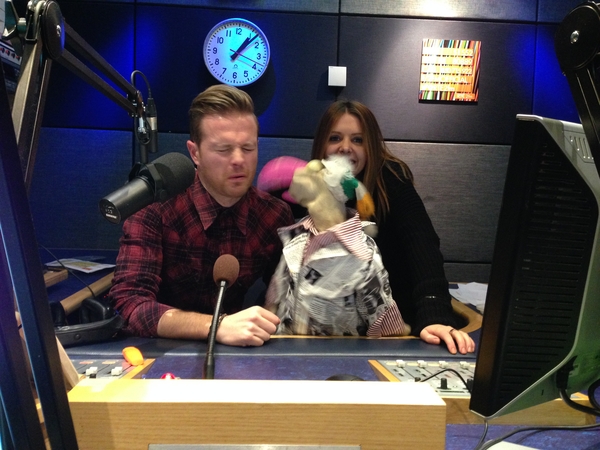 Dustin 'loafing' Nicky!!!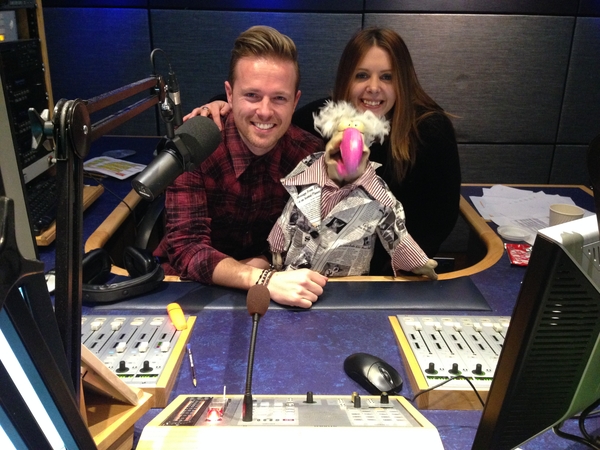 Dustin, Nicky and Jenny...all friends again!!!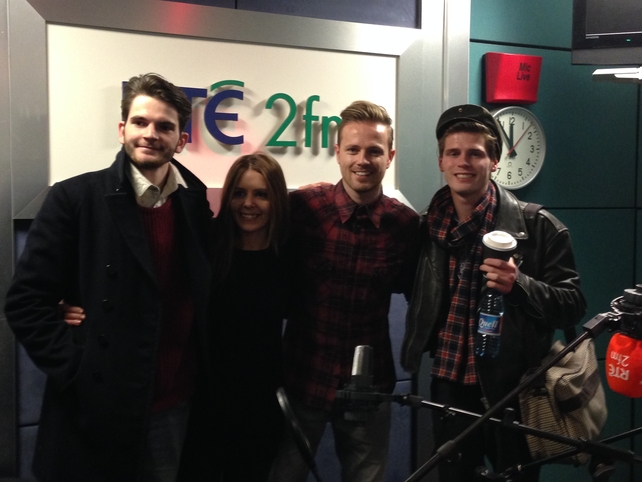 Hudson Taylor aka Harry and Alfie with Nicky and Jenny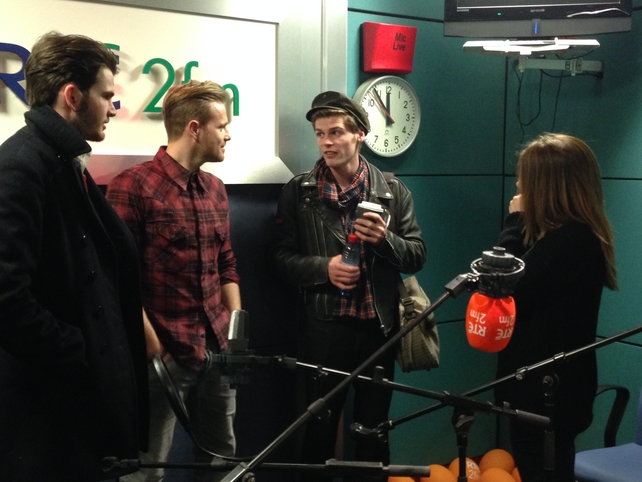 Nicky and Jenny with Hudson Taylor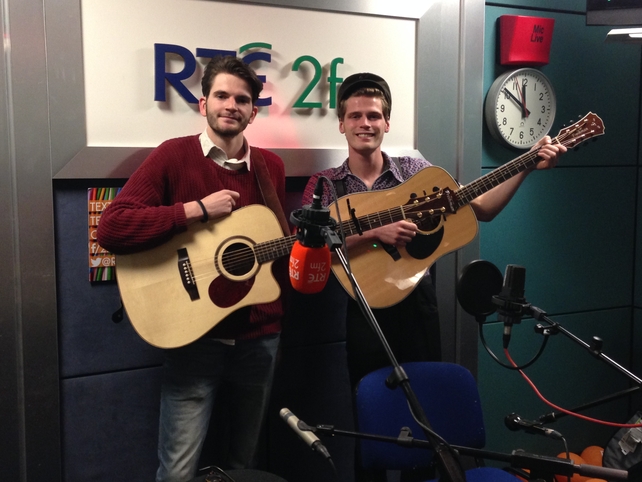 Hudson Taylor Live In Studio Today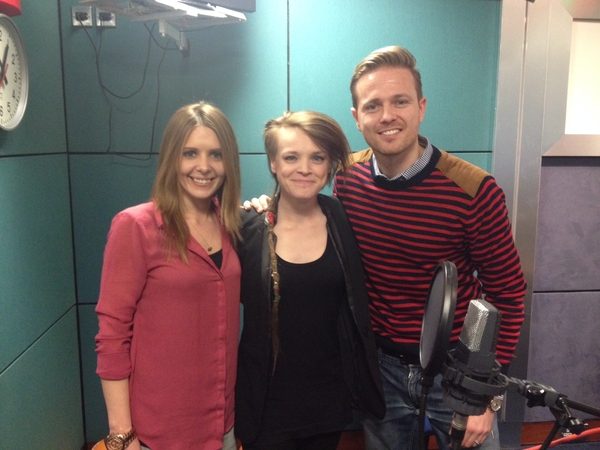 Wallis Bird live in studio with Nicky and Jenny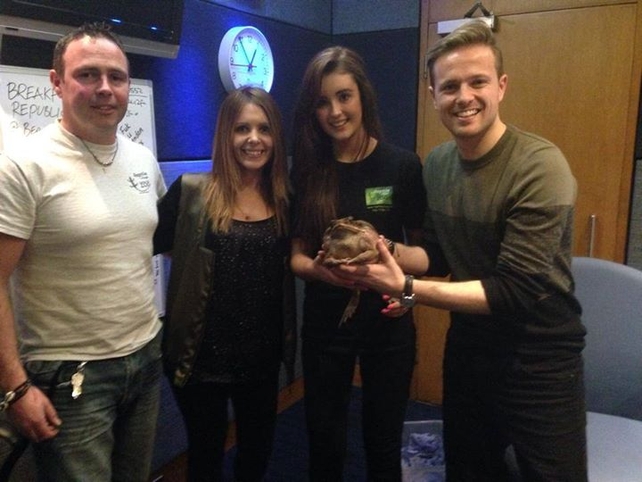 James and Megan from Reptile Village, Conservation Zoo joined Nicky and Jenny in studio with Toad Michael Cain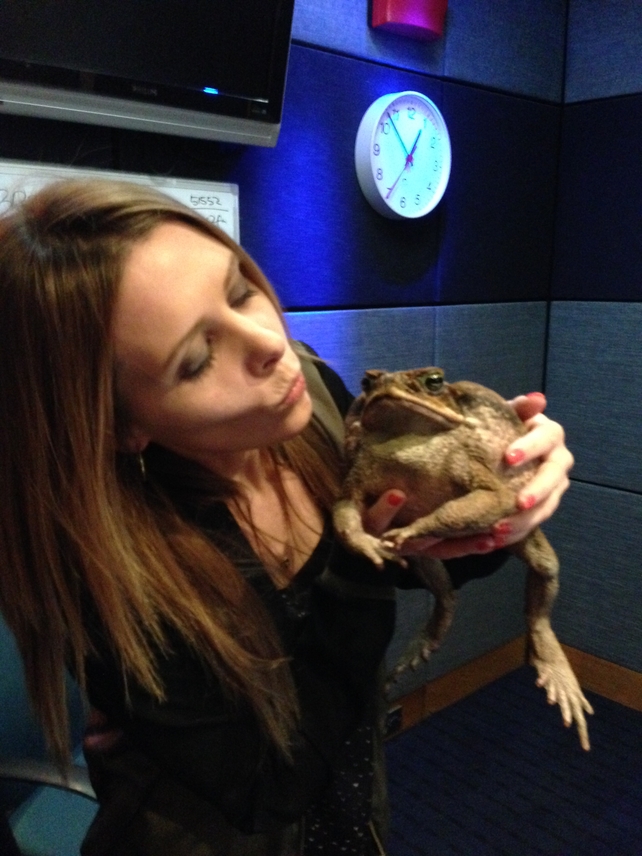 Jenny Kisses the 'Toad'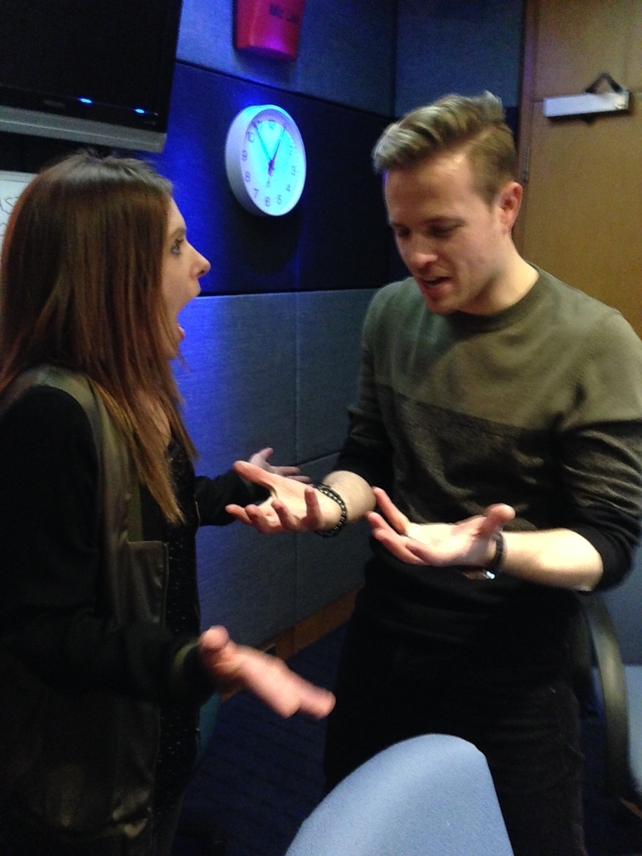 And he turns into a 'Prince'!!! Ahhhh come on...we had to....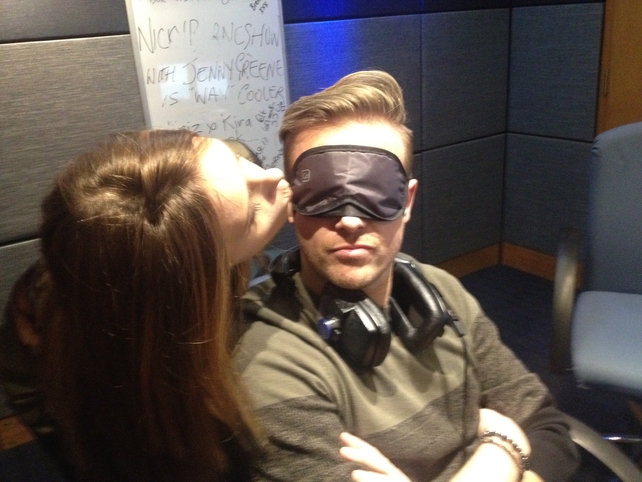 Nicky blindfolded for 'Feel The Byrne'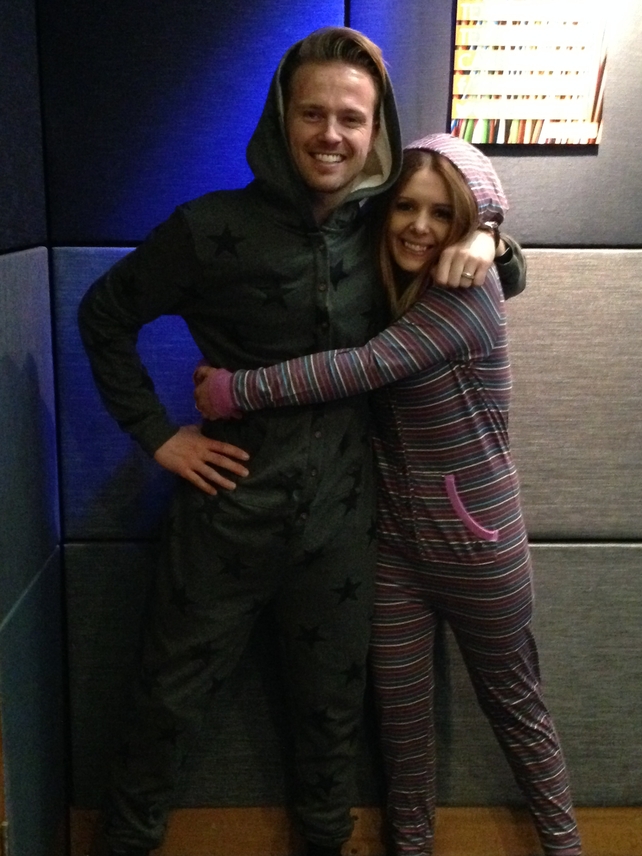 Nicky and Jenny - DJ's in PJ's for National Pyjama Day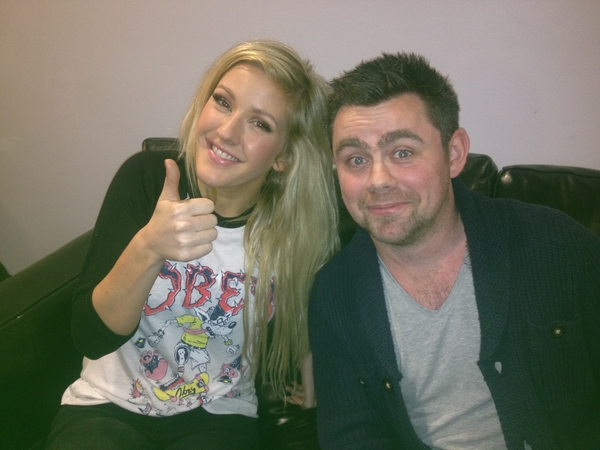 Our own Alan Swan with Ellie Goulding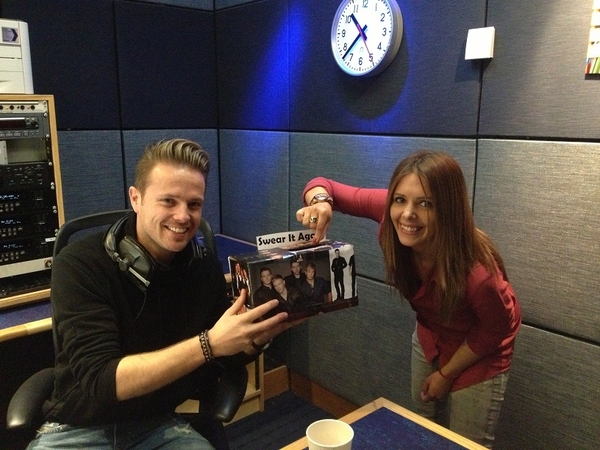 Nicky and Jenny get the 'Swear It Again Box' started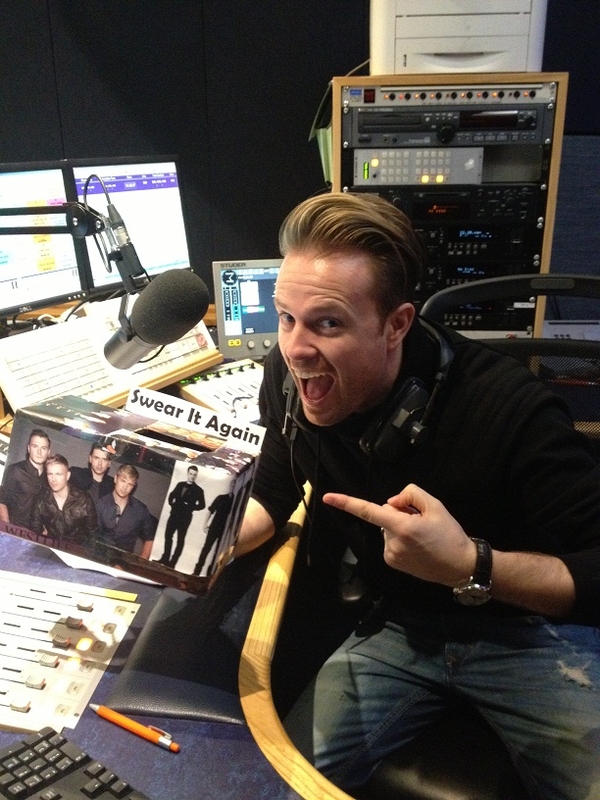 Nicky with the 'Swear It Again Box'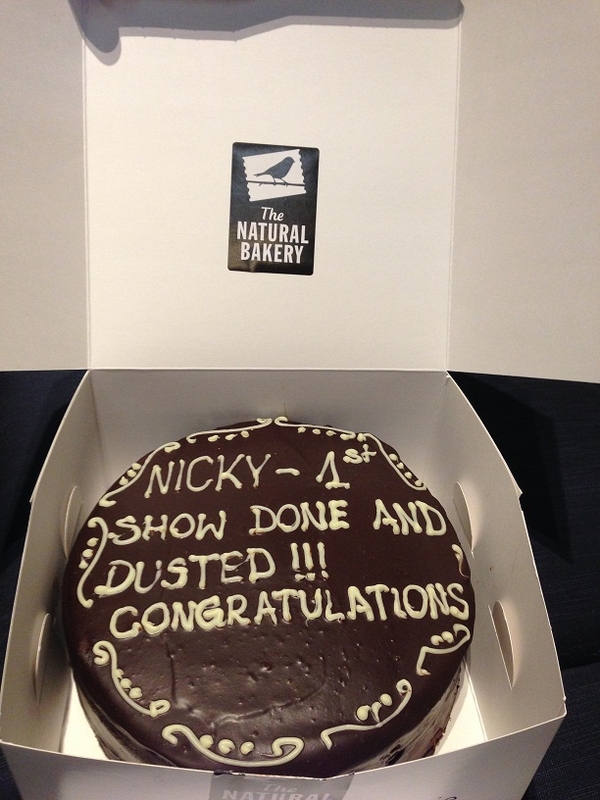 Cake on our First Day - Sure you'd have to!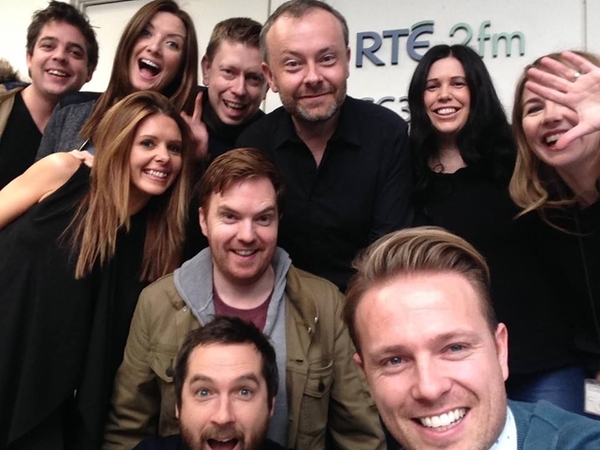 Our attempt at selfie glory