14-Year Old Sock Tycoon
How many teenagers do you know that have a part time job? or even their own company. Well 14 year old Gabriel Mc Keown started his first company at the age of 10. Using £20 pounds of his pocket money he bought sock samples and sold them on with a small mark up. He spoke to Colm on todays show, keep an eye to Gabriel - the next Alan Suggar.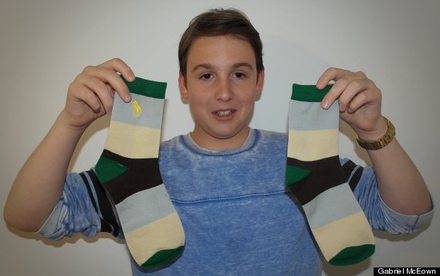 If you want to purchase some of his socks, click here.