Below are their details of the two dogs we are featuring on today's show. If you are unable to adopt but would love to help the thousands of abandonned dogs in Ireland every year, you can become a fan of the Pedigree Ireland Facebook Page - www.facebook.com/pedigreeireland. And dog lovers across the country can also show their support by texting the word DOG to 50300 which will donate €2 to the ISPCA
Today we are looking for someone for Tipsy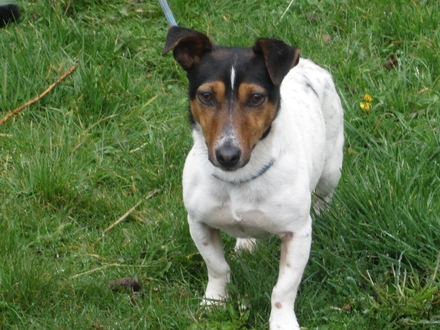 Age/DOB: Born 2009
Breed: Jack Russell
Personality: Tipsy is a lovely little man in need of his own second chance in life. He is vaccinated, neutered and micro chipped. He walks well on the lead and is social with other dogs but is not good with cats. He is a little shy and would thrive in a quiet home with older kids and the company of another confident dog to teach him how to be loved. Tipsy is currently waiting patiently for his forever home and is ready to go right away.
Background: Tipsy was rescued from a home where his owner was mistreating him, the result is that poor Tipsy is quite nervous and in need of a lot of love.
Today we are also looking for someone for Rusty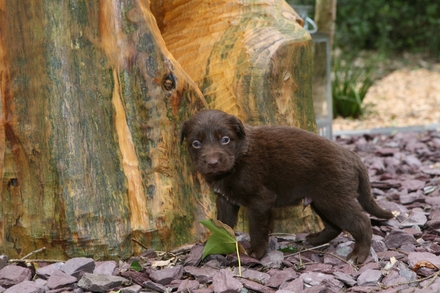 Age/DOB: Born 27th of March 2013
Breed: Labrador X
Personality: Rusty is a handsome little chap looking for his own forever home. He is very young and will not be available to go home until he is 8 weeks of age and vaccinated. He will be vaccinated, micro chipped and neutered when he is 6 months of age. He will require a home with secure fencing, someone at home with him during the day and dog training experience. Rusty will make a wonderful family pet provided he receives obedience training from an early age.
Background: These beautiful puppies were born to an ISPCA pound rescue dog Blackie, she gave birth to 6 of her own and adopted a further 5 puppies after their mother was killed on the road when they were a day old.